Cobalt Boats to Receive 2009 Customer Satisfaction Index Award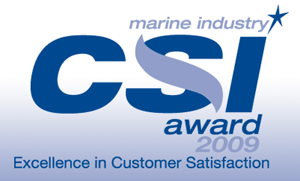 The National Marine Manufactures Association announced last week Cobalt Boats as a recipient of its 2009 Marine Industry Customer Satisfaction Index (CSI) Award. Boat and engine manufacturers were recognized for excellence in customer satisfaction. Award recipients will be acknowledged during the 2009 International BoatBuilders' Exhibition and Conference (IBEX), taking place October 12-14 at the Miami Beach Convention Center.

The Marine Industry CSI Awards program honors participating manufacturers that actively measure customer satisfaction and pursue continuous improvement to better serve the customer. Award recipients achieved and maintained an independently-measured standard of excellence of 90 percent or higher in customer satisfaction over the past year, based on information provided by customers purchasing a new boat or engine during the period between April 1, 2008 and March 31, 2009.