Cobalt Boats Receives the Kansas Chamber of Commerce's Highest Award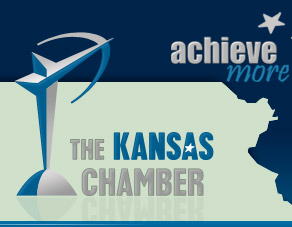 More than a thousand guests attended the Kansas Chamber Annual Dinner in Topeka on Tuesday, February 3, an event during which Cobalt Boats received the Chamber's Ad Astra Award, honoring each year a Kansas company "exemplifying business and civic excellence." Named after the state's motto – Ad Astra Per Aspera, To The Stars Through Difficulties – the award comes to Cobalt in recognition of five decades of innovative design and manufacturing capacity set against the rural work ethic of a small Kansas town.

"The award is a testament to the spirit of every Cobalt associate," said Cobalt President Paxson St. Clair, "an acknowledgement that, here in land-locked Kansas, Cobalt craftspeople are building the best boats in the industry." In his remarks at the award dinner Cobalt founder Pack St. Clair also referred to "small-town values working in the context of excellent state support for private business, a get-it-done attitude" that Pack described as "the best way to differentiate ourselves from other boat companies." A short video accompanying the presentation described Cobalt's philosophy of individual responsibility and individual reward, citing the shared loyalties of the company and the town through the inevitable swings of the business cycle.

Kansas Senator Sam Brownback was master of ceremonies for the event, and political correspondent Tucker Carlson was the keynote speaker.