COBALT A36BR
More Spacious Than Ever Before
ACTIVITIES
Day Cruising
At Anchor In-Water Activity
Overnight Aboard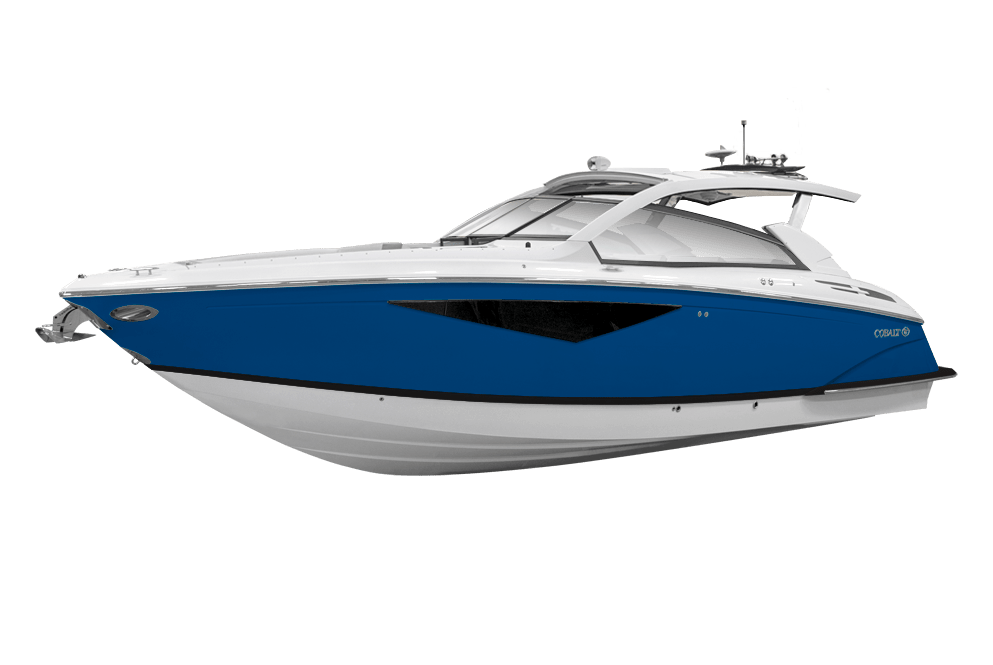 Exterior
The enhanced A36BR design maintains the exterior look of the A36 deluxe cabin boat-bowrider crossover by combining the popular appearance and coupe-top design elements of the A Series with additional seating to help you create special moments on the water.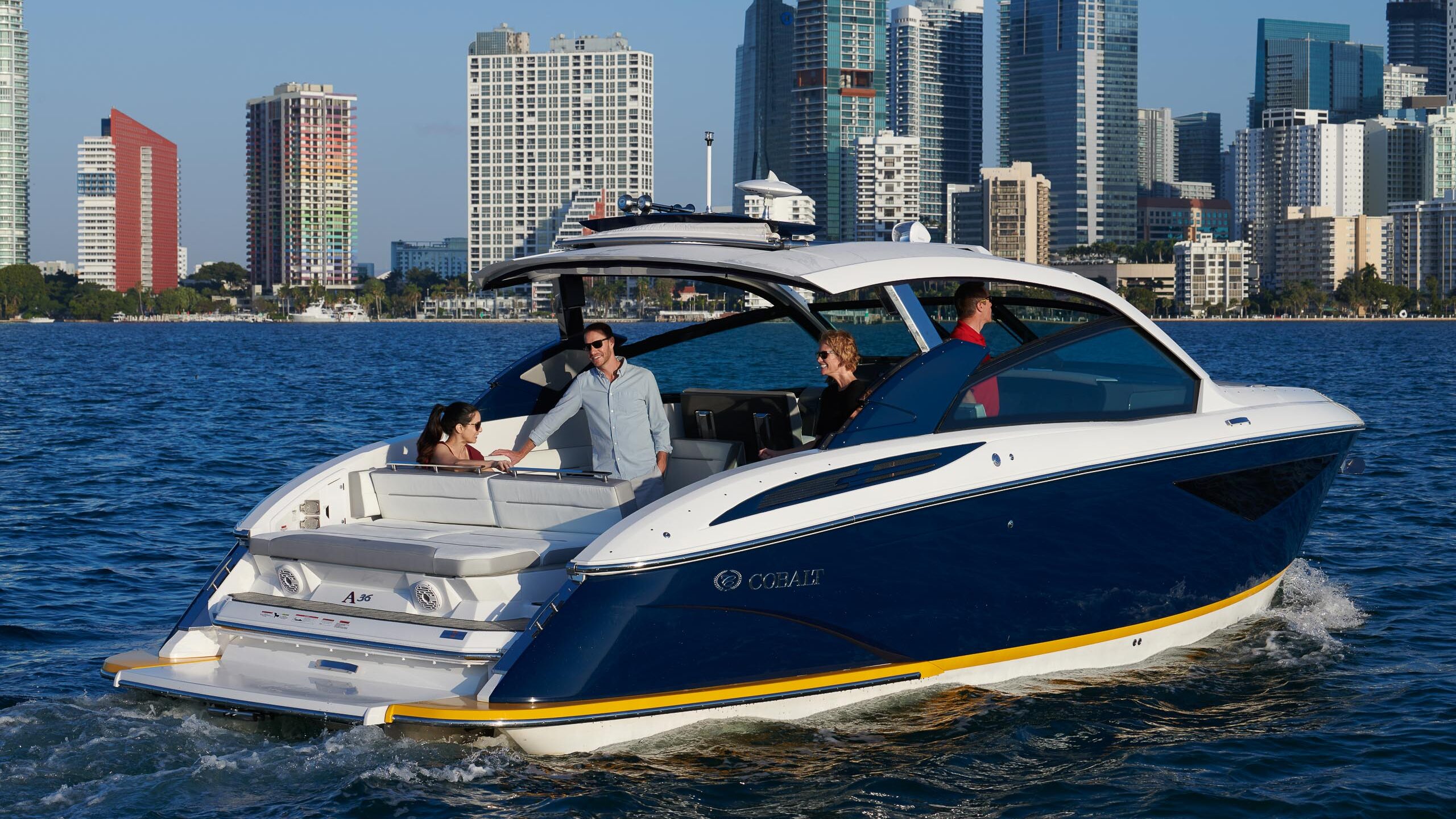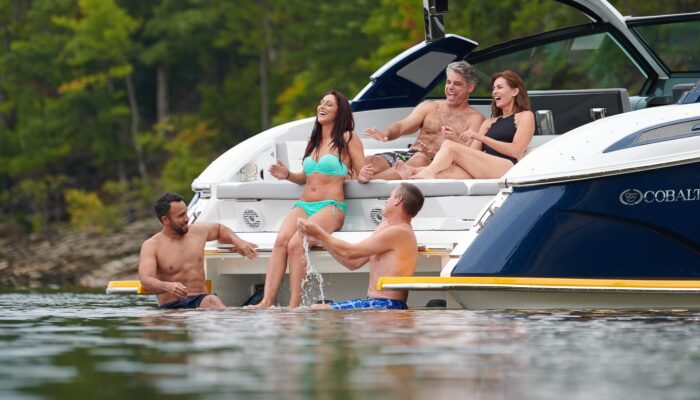 Hydraulic Swim Platform
Great for water activities, the entire full-width swim platform lowers below the water hydraulically with the push of a button, offering easy access in or out of the water and into the boat.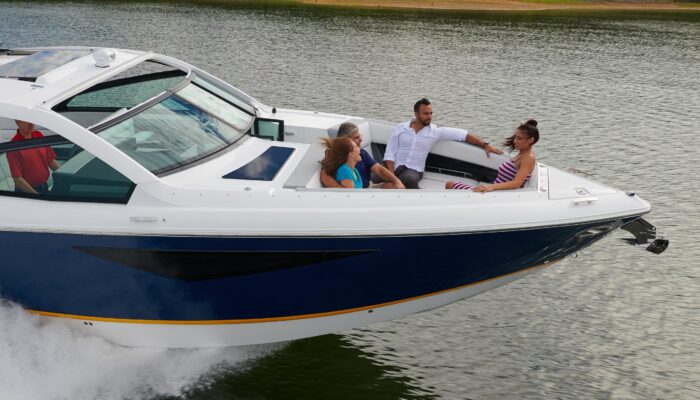 Deep Bow Seating
Deep bow seating brings the party to the front of the boat by providing a great ride while the boat is underway.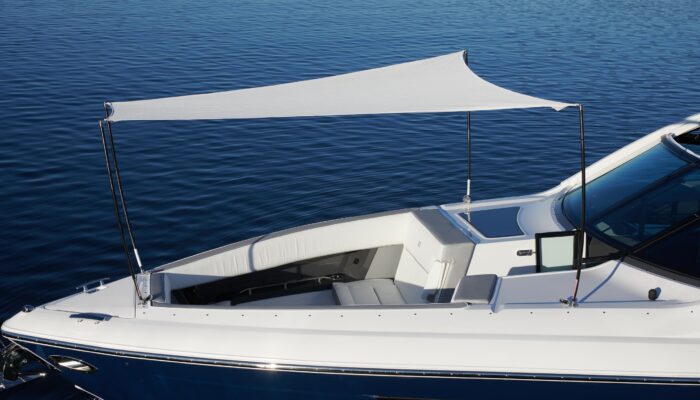 Bow Shade Sail
Get extra coverage from the sun. The easy-to-assemble bow shade has flexible poles to keep canvas drum tight.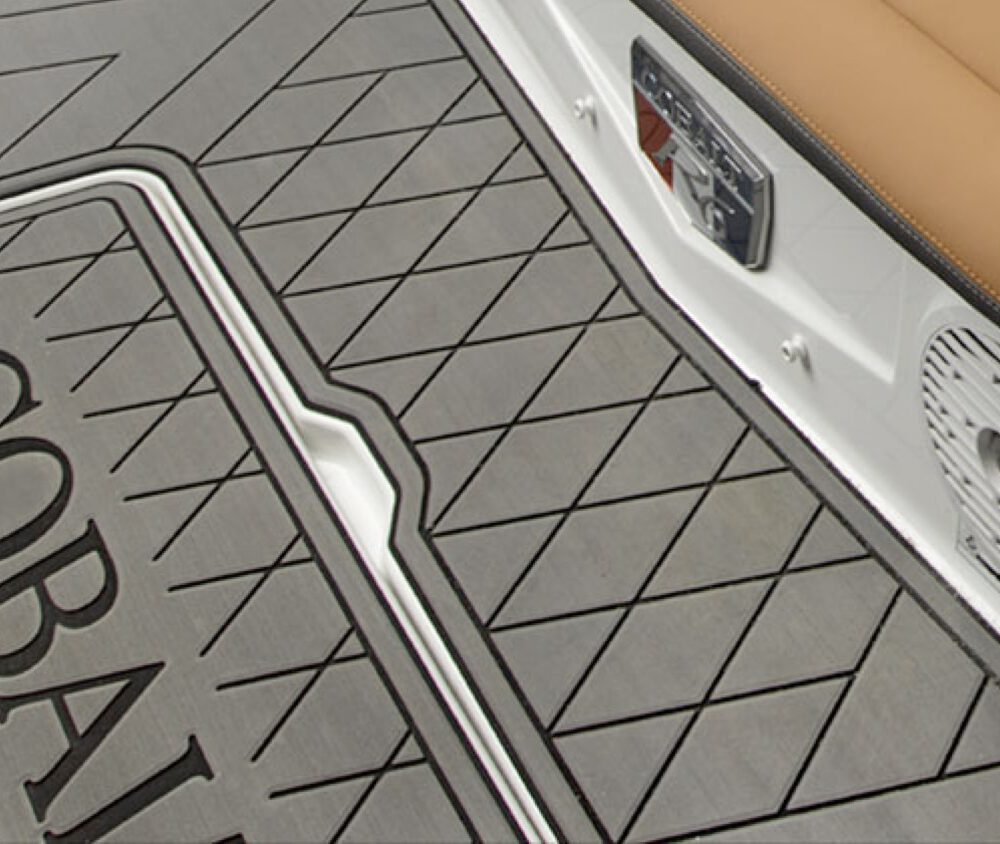 Step & Platform Innovation
SOF-TRAC POSITIVE TRACTION MAT
Dress up your swim platform with the Sof-Trac Positive Traction Mat. Gentle on swimsuits and wakeboards, you'll maintain traction even when wet. Dealer-installed kits are available for most current models with or without the Swim Step.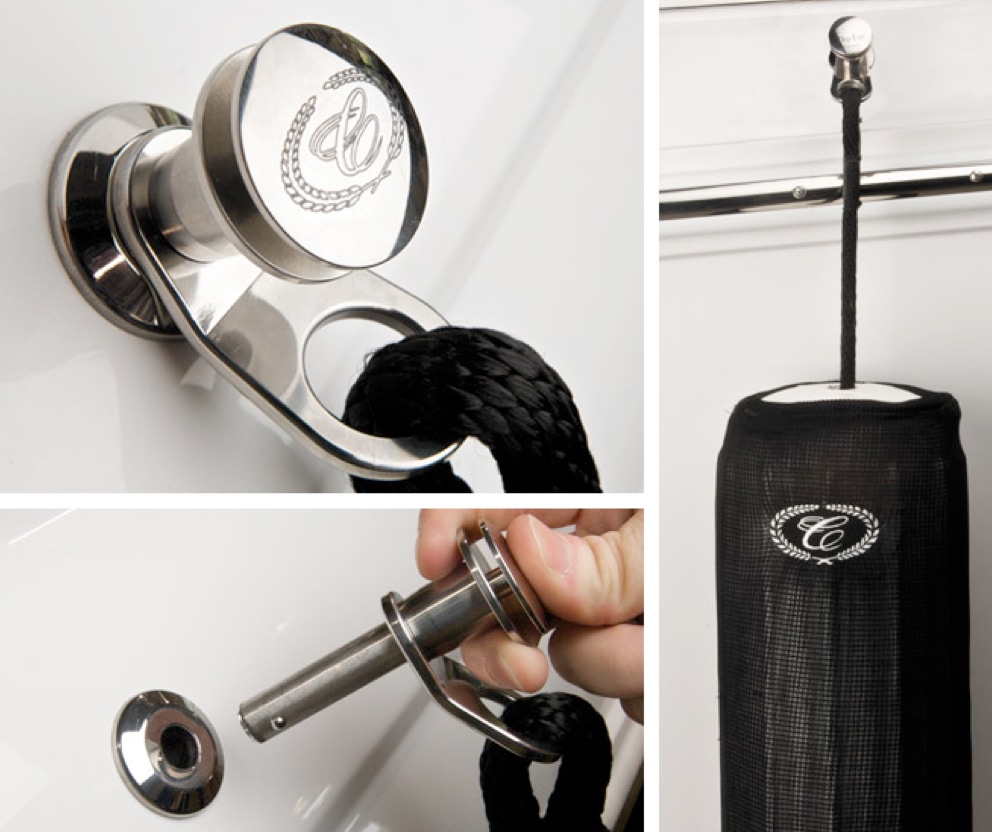 Exterior Feature
Fender Clip Package
The Cobalt stainless-steel fender clips are a quick mount system installed in the deck at the perfect fender position, so the lines are always set to optimum length. When docking, simply insert the pin into the fitting and you're done.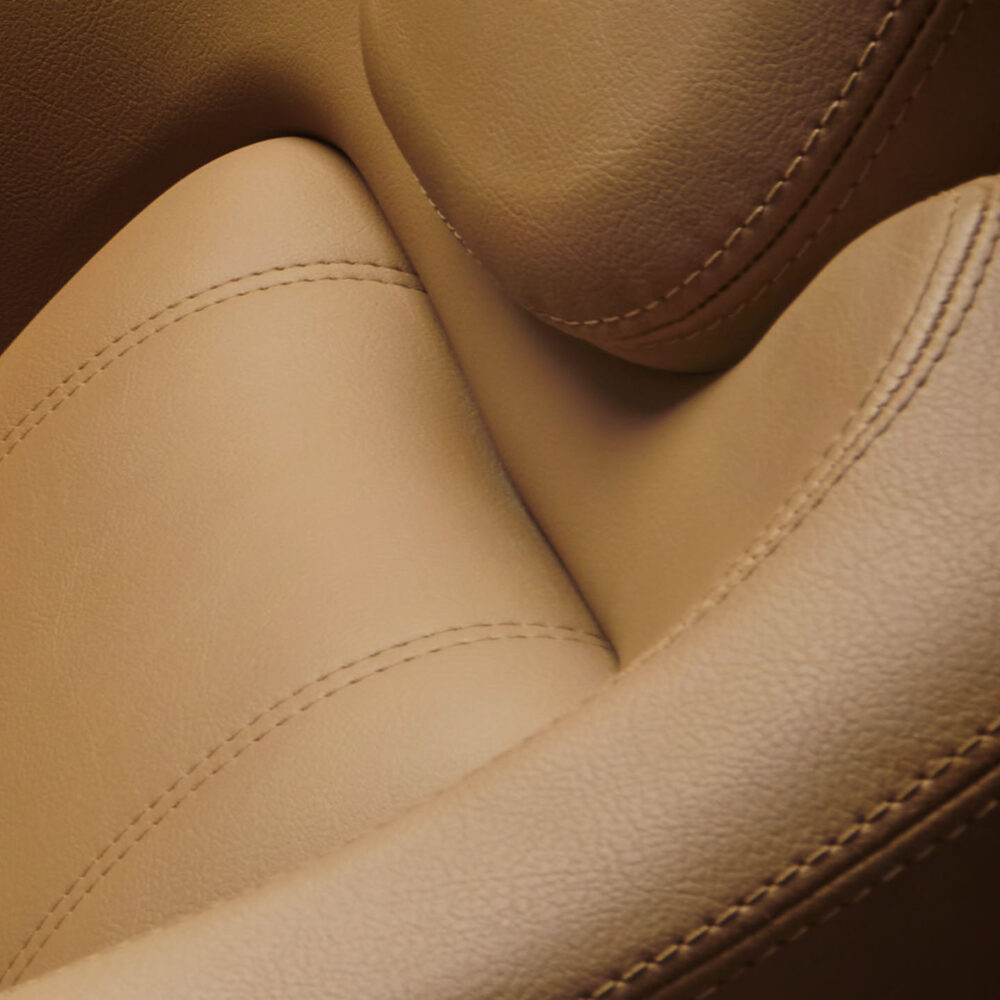 Interior Innovation
Fresco Chil Vinyl
Finally, no more hot seats on darker colored vinyl while you're out enjoying a full day of fun on the water. This anti-bacterial, anti-fungal, mildew-resistant, and sulfide stain-resistant fabric technology keeps your vinyl a full 15-20 degrees cooler than traditional vinyl even when it's out in the sun.
Interior
The A36BR increases the spacious bow area of the A36 model with additional seating, an ergonomic cockpit, upgraded layout and features, plus a luxurious cabin below the helm to become your ultimate performance sport boat for whatever your day's mission is.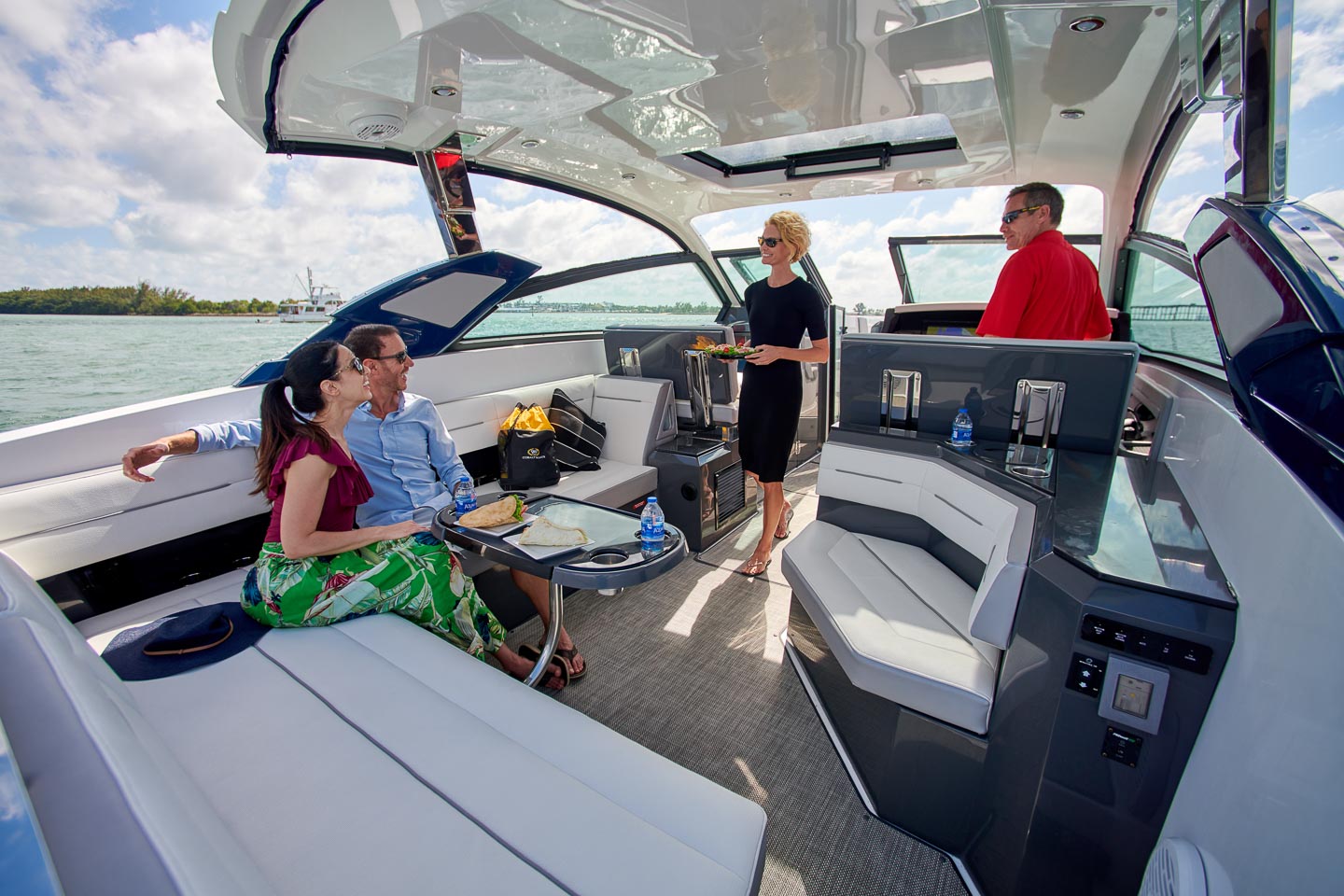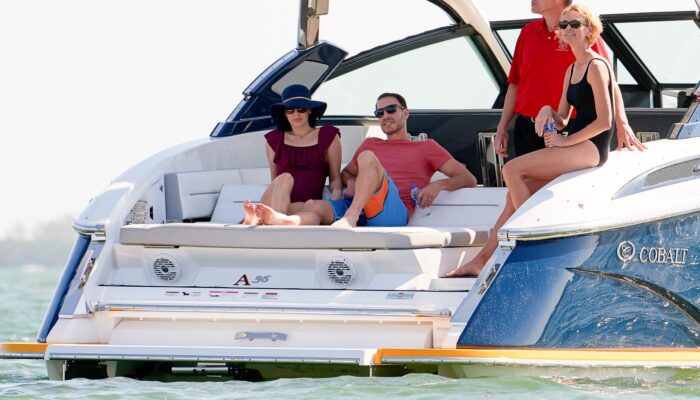 Aft Backrest
Adjustable to 2 positions—face forward/face aft—with wide, independently adjustable split backrest, plus stainless-steel handle for added security in rough waters and steel hinge mechanism.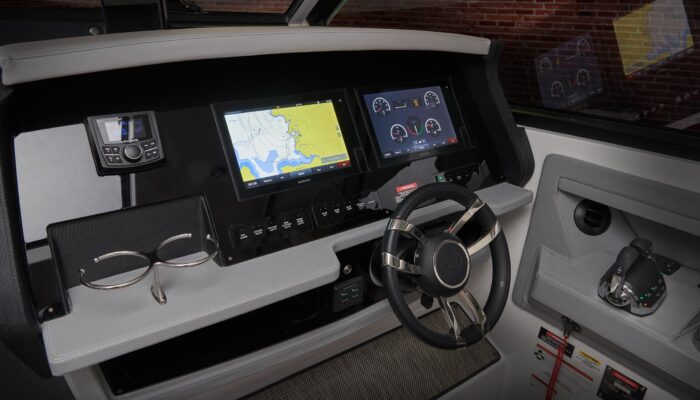 Helm Station
Full instrumentation, Cobalt Glass Cockpit with Garmin touch screens, total control for the Captain, everything at easy reach, upholstered dash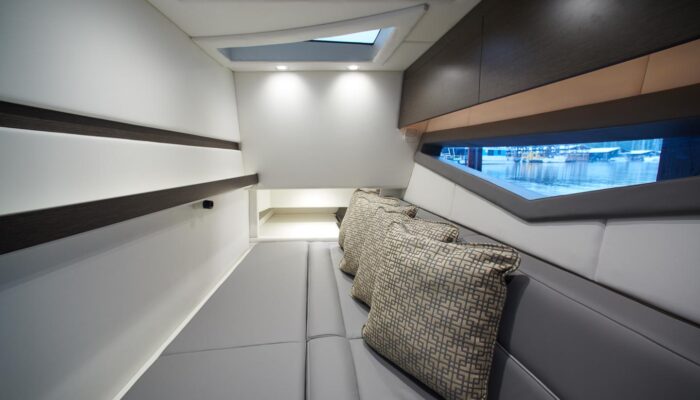 Cabin
Comfortable, with a hybrid design cuddy cabin and above-deck bow seating. Plus, tinted skylight and side window, fine wood upper cabinetry, hidden fold-down filler cushion, and more.