A new generation of wake boarders and surfers deserve a new generation of boats – and a world-class wave – only delivered by Cobalt.
Forged at the intersection of unsurpassed luxury, performance and superior wake surfing technology, the next generation R6 and R8 Surf is the choice for those that want it all. The new R8 offers a roomy, expansive interior, with both bow and cockpit larger fore to aft, and head area larger in both length and width, giving extra room for passengers and water sports gear.
And best of all, the Cobalt Surf System (CSS) featuring its revolutionary surf technology, Surf Gate™, resulting in the cleanest waves and best push on the water.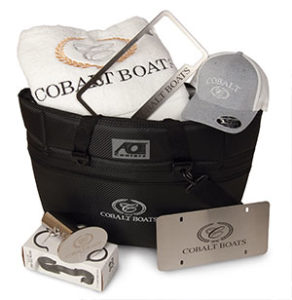 Sign up below to enter our contest to receive a Cobalt Sportswear package – valued at $300 – on launch day! Also receive ongoing communications about the R6 and R8 Surf launch – and other model launches coming soon! Click here for contest terms and conditions.