Cobalt Surf Re-Imagined | Believe it. It's Real. And It's Coming.
Introducing the next generation Surf Boats from Cobalt – the R6 and R8 Surf! Cobalt
continues to demonstrate its commitment to the growing Surf market with its
revolutionary Surf technology that delivers the cleanest waves and best push on the
water.
Visit the R6 and R8 Surf Reveal landing page to sign up for ongoing communications
and to enter our contest! One lucky person will be randomly picked to receive a Cobalt
Sportswear package – valued at $300 – on launch day!
Learn More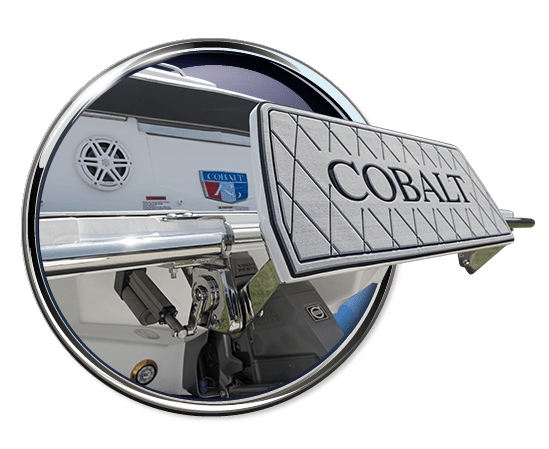 Patent Pending E-Step Electrically Powered Swim Step
Making a Great Thing Better
The patented Cobalt Swim Step is already easy to use. Making it easy to board the boat from in the water. But now, all it takes is a push of a button and the step folds into the water or returns from the water to the stowed position all from the convenience of the aft sun pad. Now available on the new generation R series – excluding outboards.
Learn More Find a dealer near you and set up a test drive today Create your custom Cobalt Boat today
Build Now