COBALT R30
The Maneuverability and Operation You Expect
ACTIVITIES
Day Cruising
Wakeboarding
Skiing
At Anchor In-Water Activity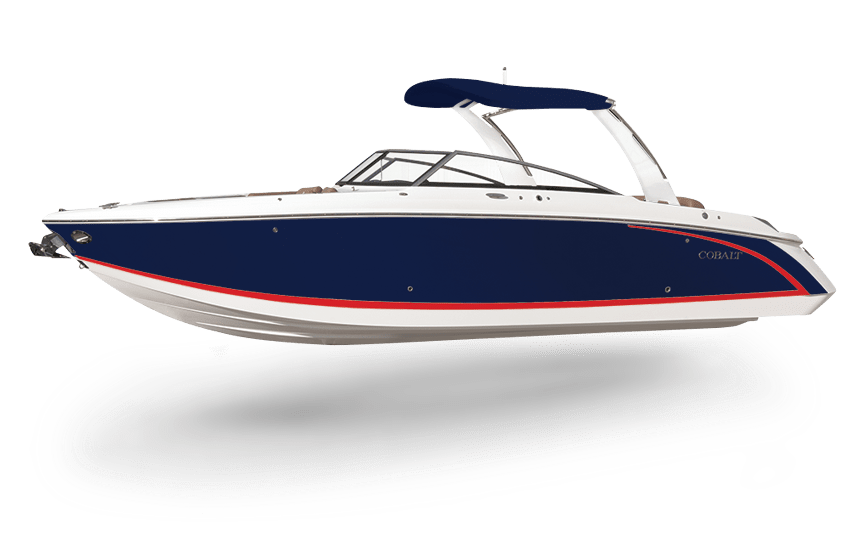 Exterior
Our largest true bowrider, the R30 features a hydraulic swim platform that lowers into the water for easy access, is available with single or twin engines, and boasts custom craftsmanship that beckons passengers to step aboard to experience its luxury for themselves.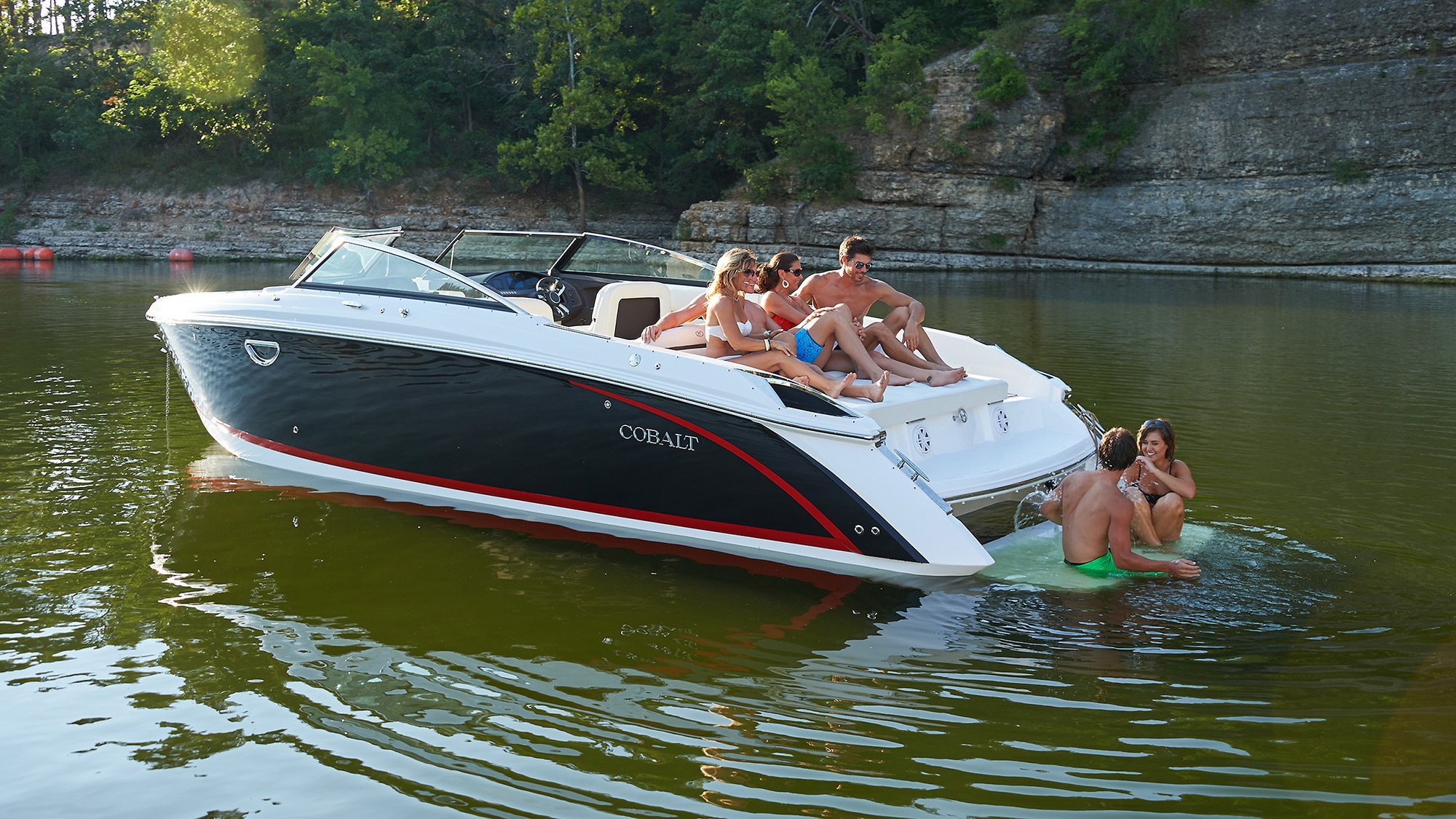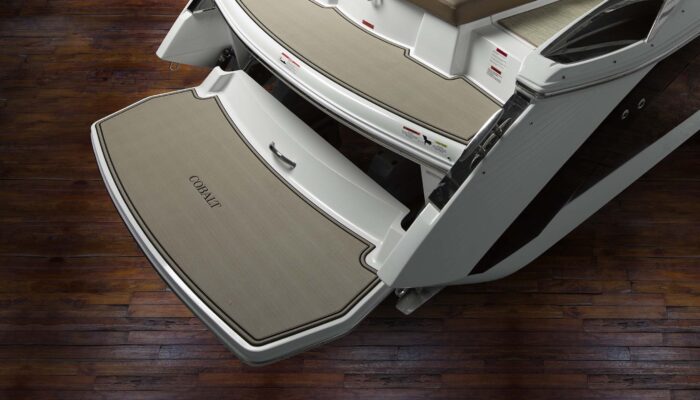 Hydraulic Swim Platform
Great for water activities, the entire full-width swim platform lowers below the water hydraulically with the push of a button, offering easy access in or out of the water and into the boat.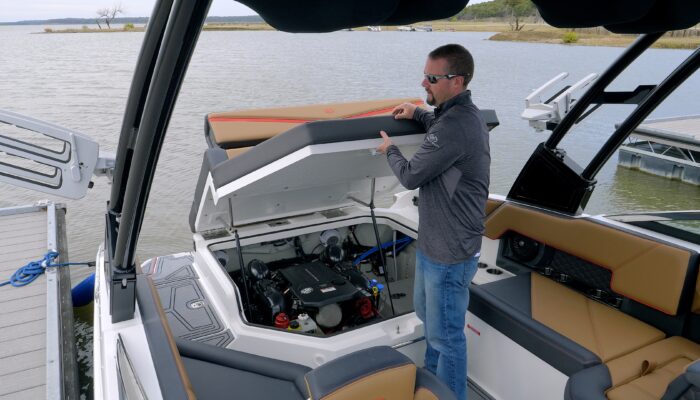 Engine Access
The wide engine hatch opening allows for easy access, easy maintenance, and storage space access—and the easy-lift hatch is gasket sealed when closed to reduce noise in the cockpit.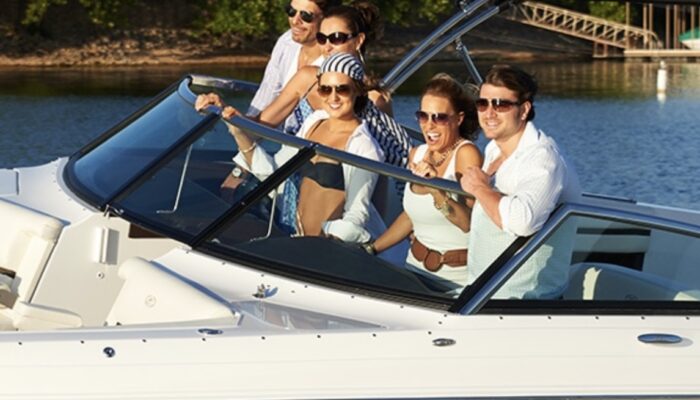 Stainless Steel Windshield
Find a polished stainless steel top surface cap to windshield frames and enjoy the brightwork look the windshield possesses—all crafted to reflect heat in the sun and be cooler to the touch.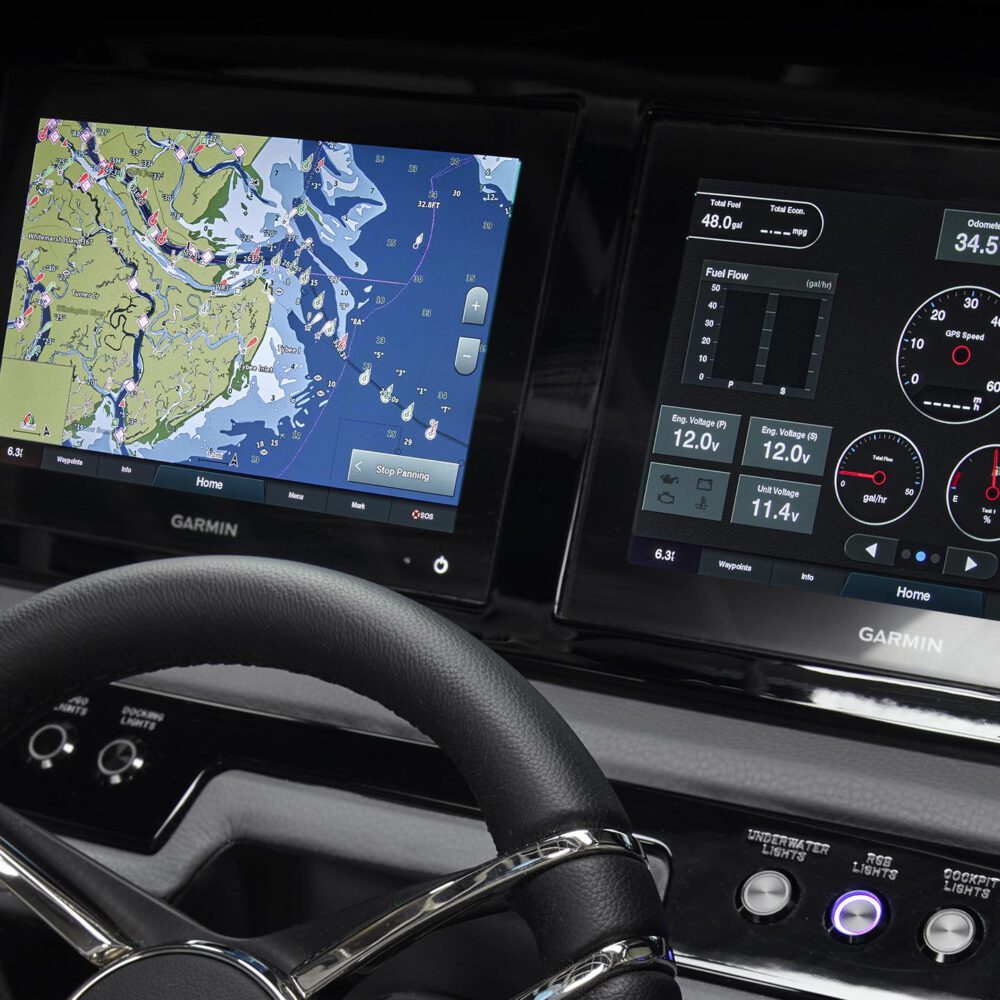 Interior Feature
Cobalt + Garmin
The Cobalt Glass Cockpit System is the premier multi-display solution for total helm control. The Garmin interface is fully integrated with the most pivotal handling and safety information from your Cobalt powertrain. The result is the ultimate boating experience now available with larger screens on select Cobalt models.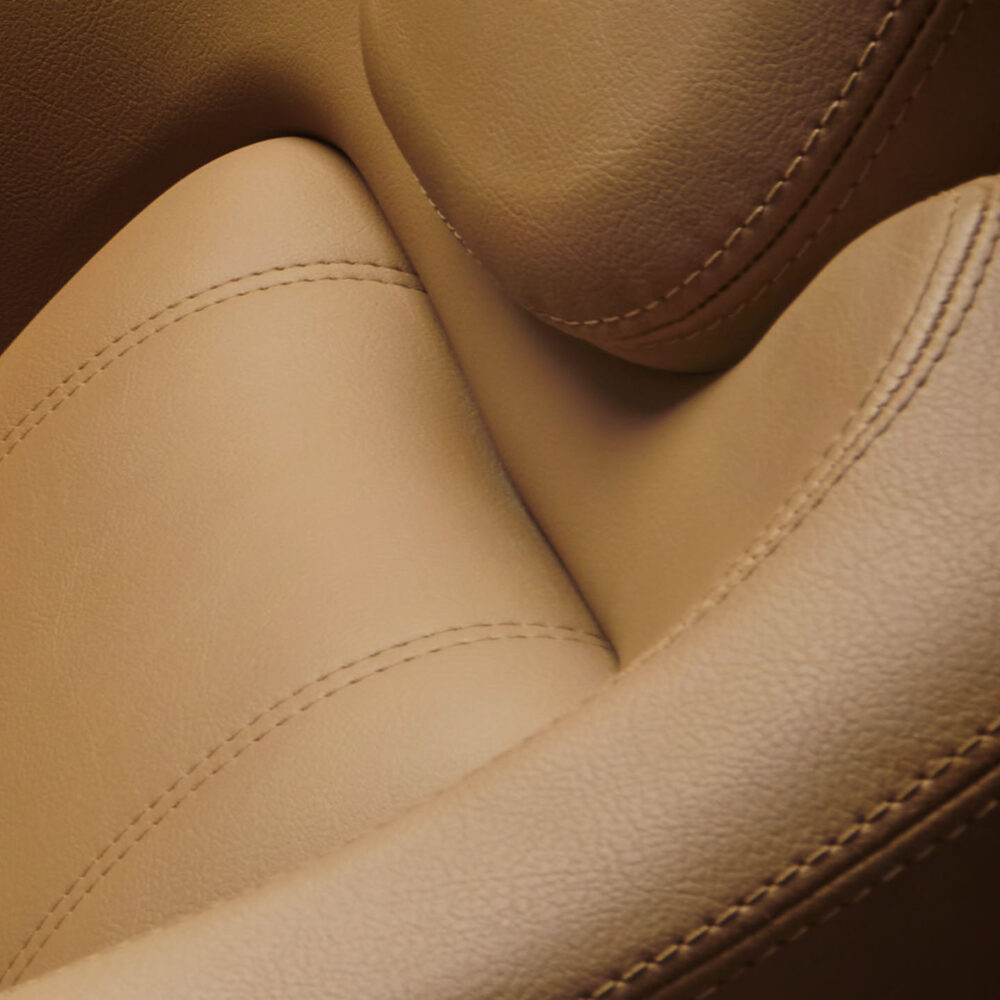 Interior Innovation
Fresco Chil Vinyl
Finally, no more hot seats on darker colored vinyl while you're out enjoying a full day of fun on the water. This anti-bacterial, anti-fungal, mildew-resistant, and sulfide stain-resistant fabric technology keeps your vinyl a full 15-20 degrees cooler than traditional vinyl even when it's out in the sun.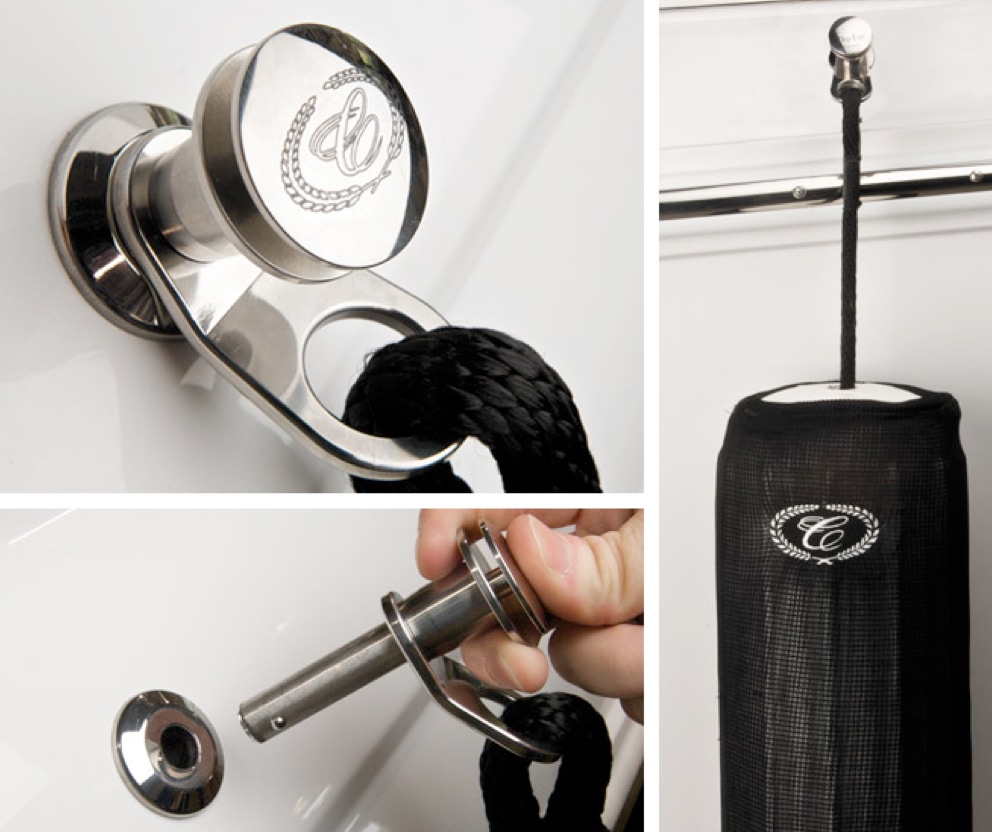 Exterior Feature
Fender Clip Package
The Cobalt stainless-steel fender clips are a quick mount system installed in the deck at the perfect fender position, so the lines are always set to optimum length. When docking, simply insert the pin into the fitting and you're done.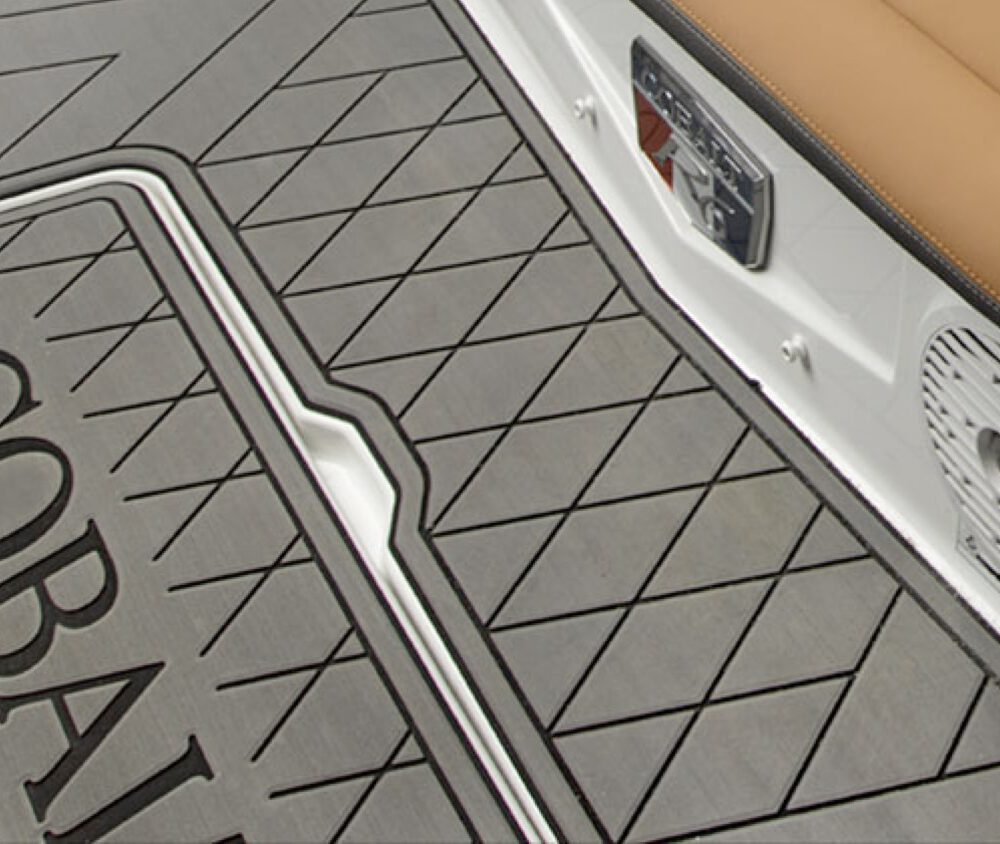 Step & Platform Innovation
SOF-TRAC POSITIVE TRACTION MAT
Dress up your swim platform with the Sof-Trac Positive Traction Mat. Gentle on swimsuits and wakeboards, you'll maintain traction even when wet. Dealer-installed kits are available for most current models with or without the Swim Step.
Interior
The R30 offers first-class features like a grand cockpit, sleek, convertible yacht seating, a helm equipped with dual Garmin Glass Cockpit touchscreens, and a head compartment that doubles as a changing room. Plus, a four-person sunpad that invites the entire family to stay just a little longer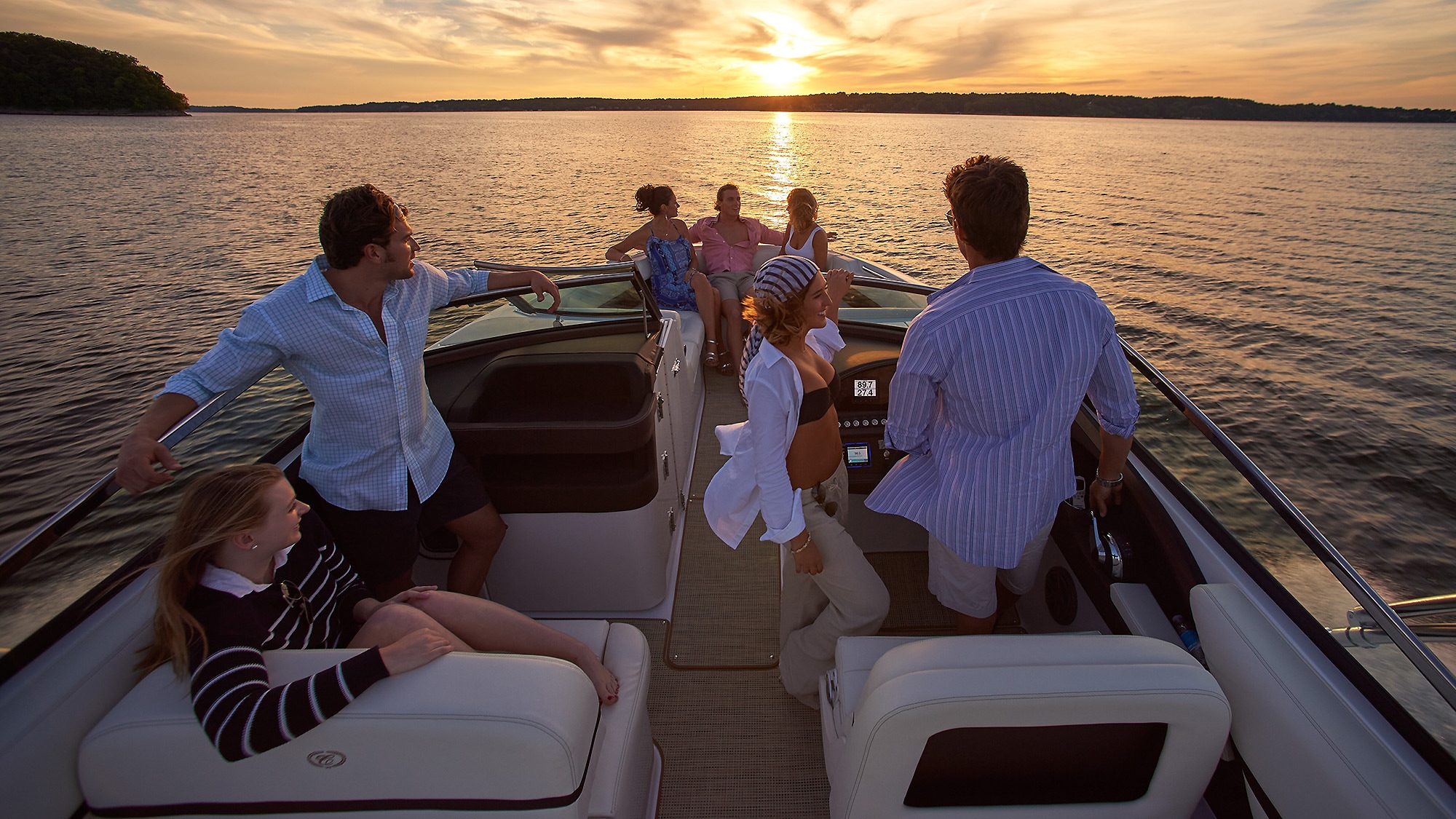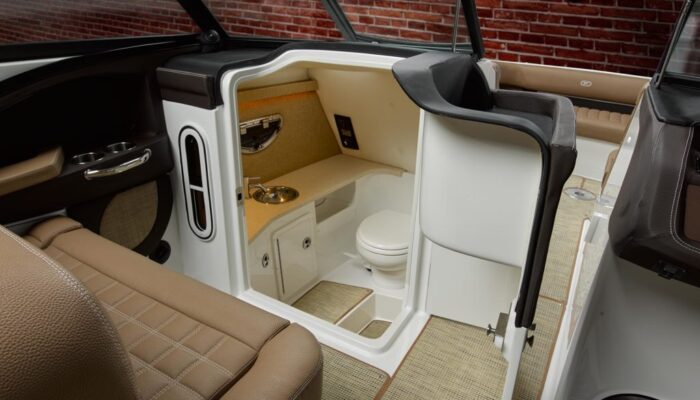 Head Compartment
Find a compartment with a deep step-down space, a pump-out Porta Potti, a sink console, a tinted skylight, and options that include VacuFlush toilets with or without macerator.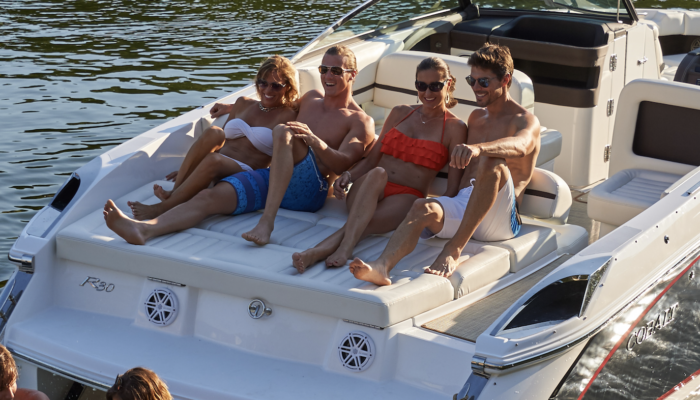 Aft Backrest
Adjustable to 2 positions—face forward and face aft—with a stainless-steel grab handle for added security in rough water conditions and a heavy-duty steel support/hinge mechanism.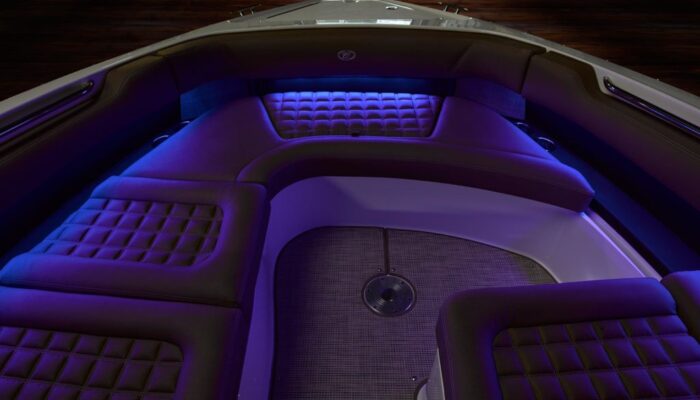 LED Accent Lighting
Create a rich nighttime ambiance in the cockpit and bow areas with indirect lighting hidden in interior upholstery side panels that feature RGB selectable color and LED low-power consumption.