WE MAKE YOUR DREAM BOAT.
BUT YOU MAKE IT YOUR OWN.
Our unparalleled quality and innovative designs go far beyond the core of our boats. Make your own Cobalt experience with an array of optional equipment and lifestyle accessories designed to give you everything you need for your way of life. Plus, learn more about our Custom Wave Technology surf system for our surf boats in the Surf Class.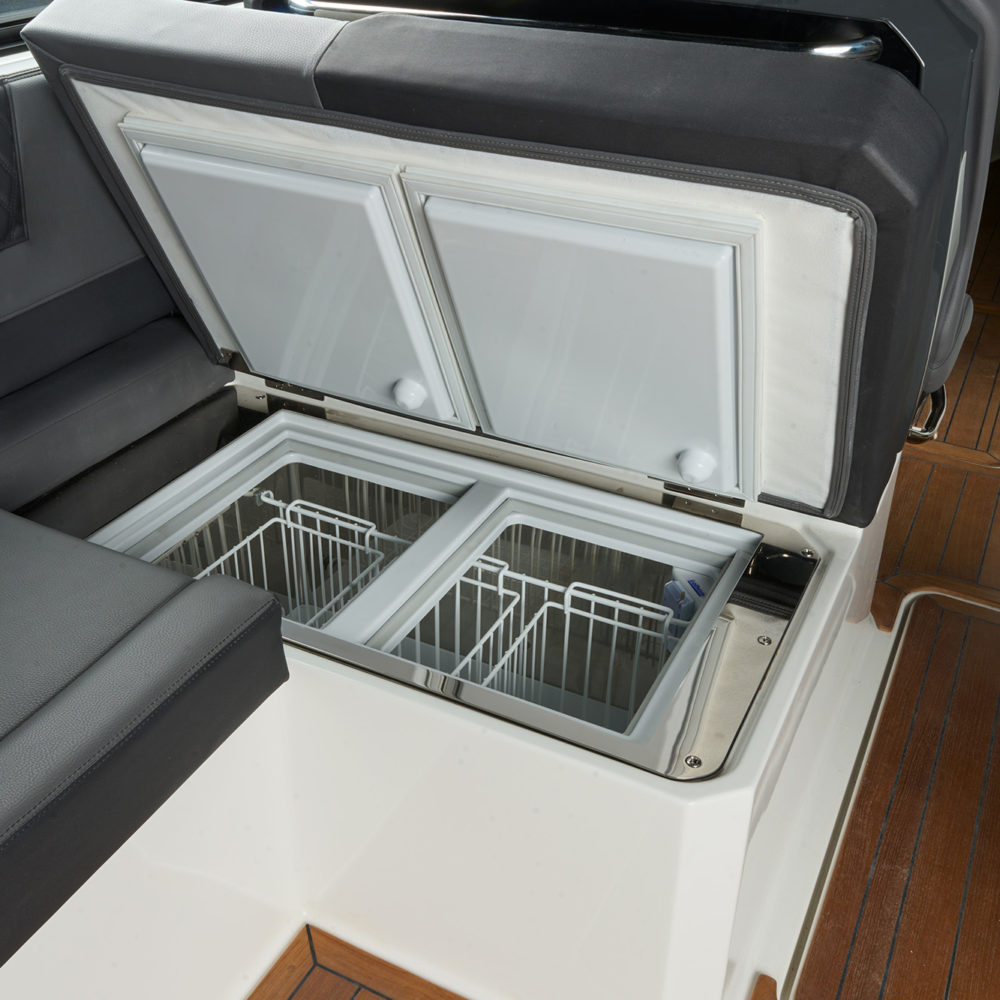 Built-In Deep Freezer/Fridge
An innovation bound to please every boater is a Built-In combination Deep Freezer/Fridge. With a capacity of 3.2 cu. ft., an adjustable temperature range from 0 to 50 degrees and a handy built-in light, it's the perfect way to store and access ice, food or your favorite beverages.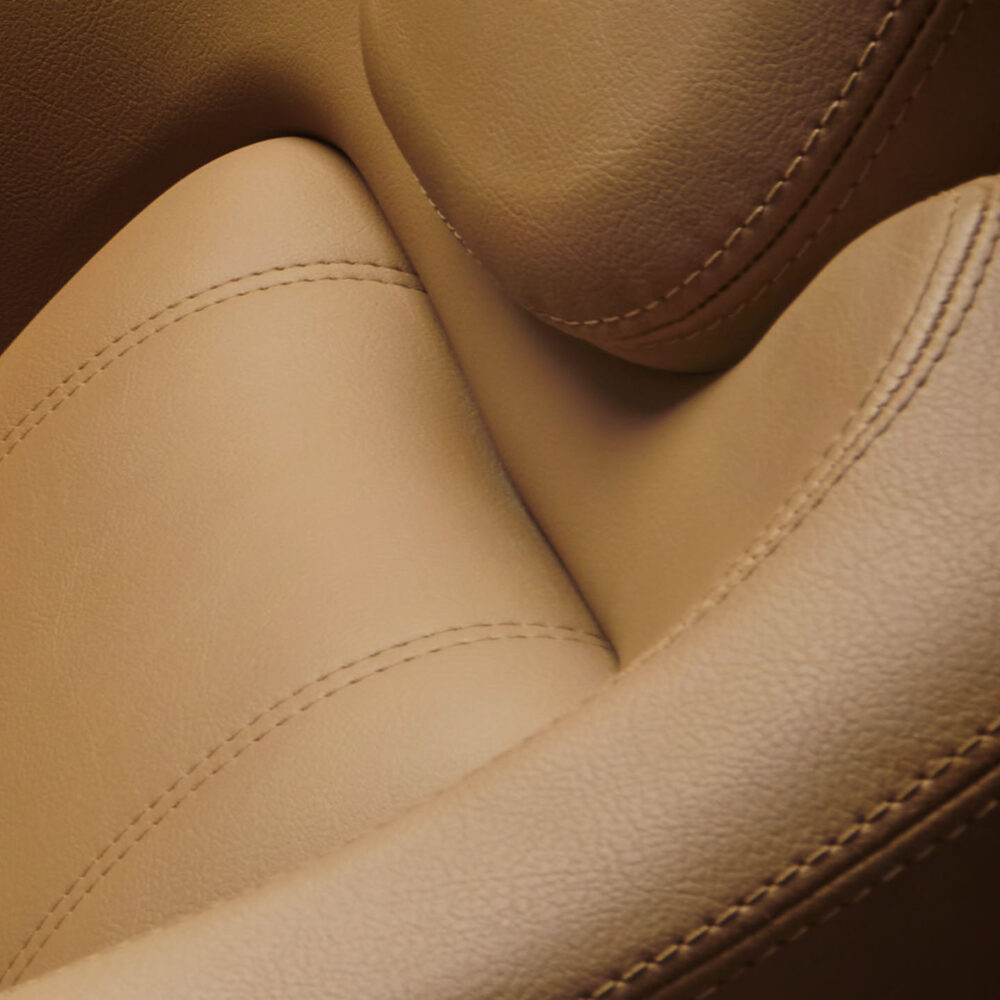 Fresco Chil Vinyl
Finally, no more hot seats on darker colored vinyl while you're out enjoying a full day of fun on the water. This anti-bacterial, anti-fungal, mildew-resistant, and sulfide stain-resistant fabric technology keeps your vinyl a full 15-20 degrees cooler than traditional vinyl even when it's out in the sun.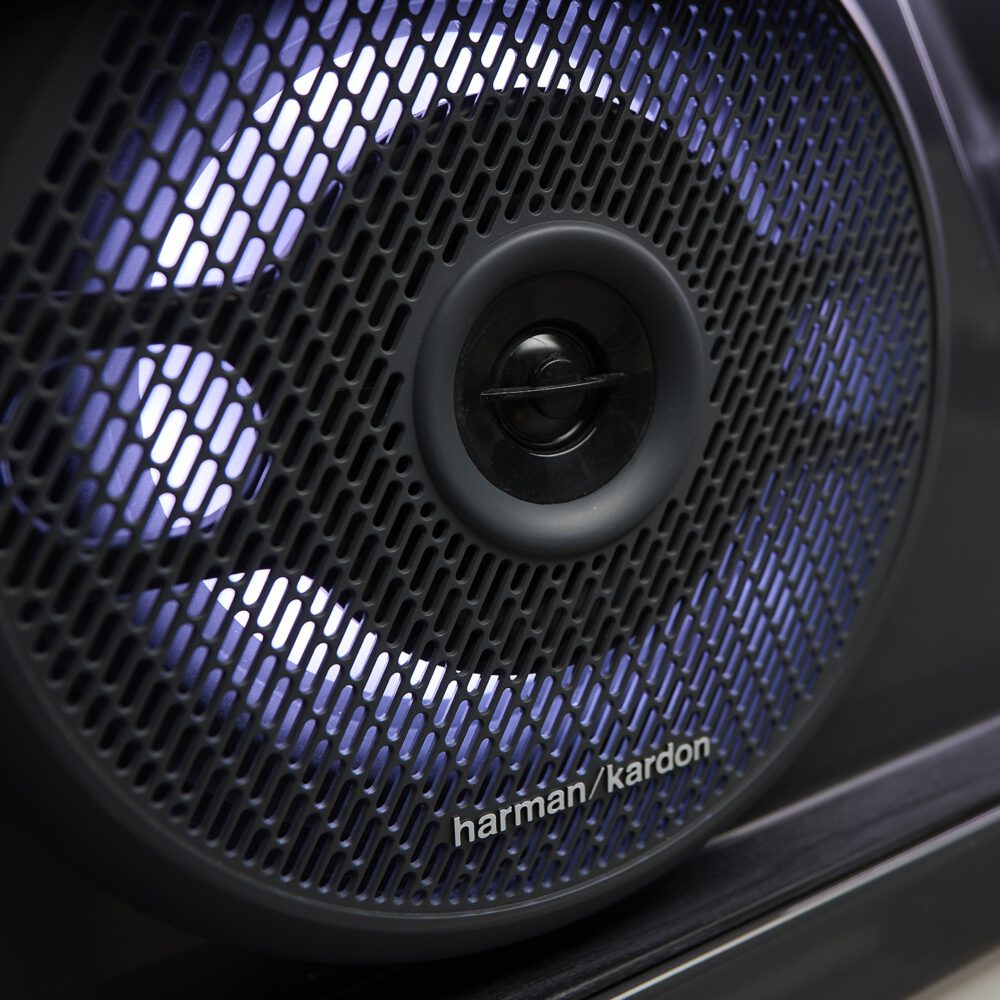 Harman Kardon Audio System
Cobalt has partnered with Harman Kardon to bring their signature sound to the water. Time alignment and spectral response allow guests to sit next to any speaker without an unpleasant experience, meaning there isn't a bad seat in the boat. Includes marine ruggedized components and speakers that are classic yet timeless and can handle the harshest conditions–creating a top-tier audio system like none other in the marine industry.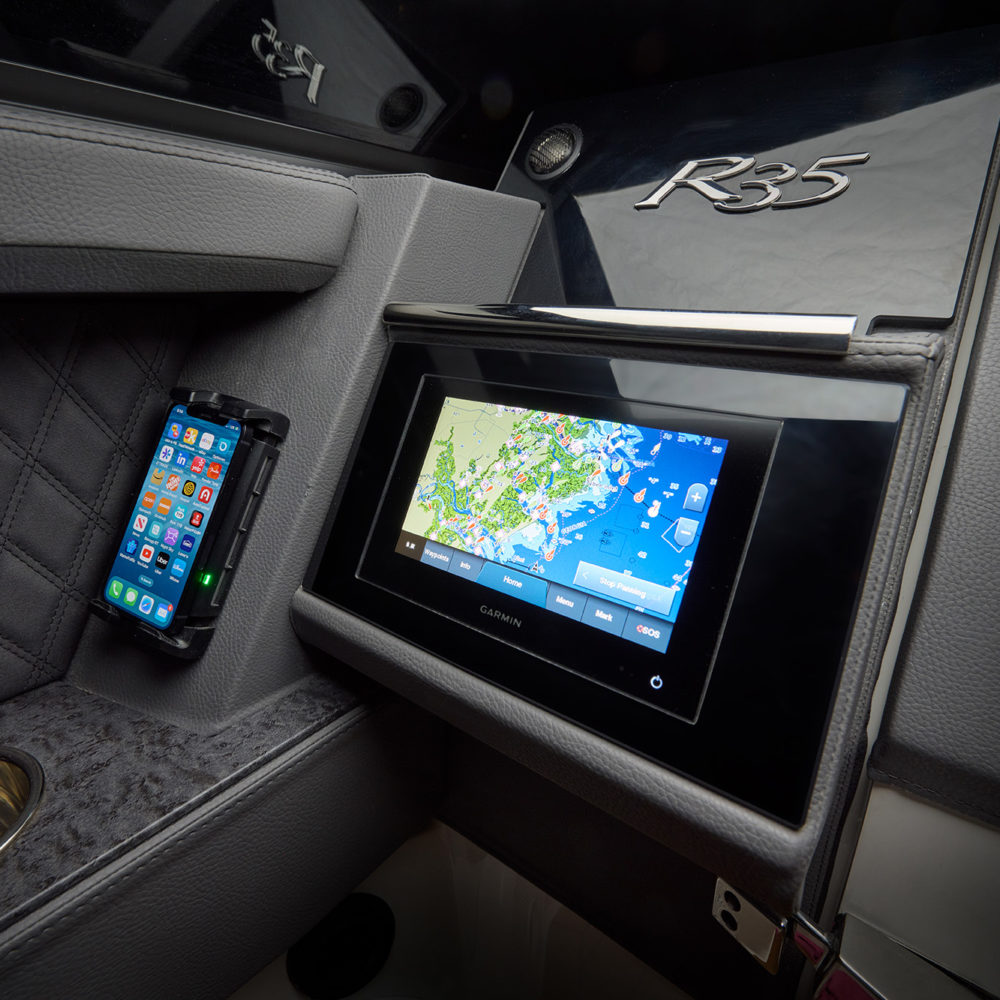 Helm Watch
The new Helm Watch feature is a secondary command center that gives your guests direct access to charts and cabin controls, enabling them to see where you're going and adjust the sound track to make the journey more interesting.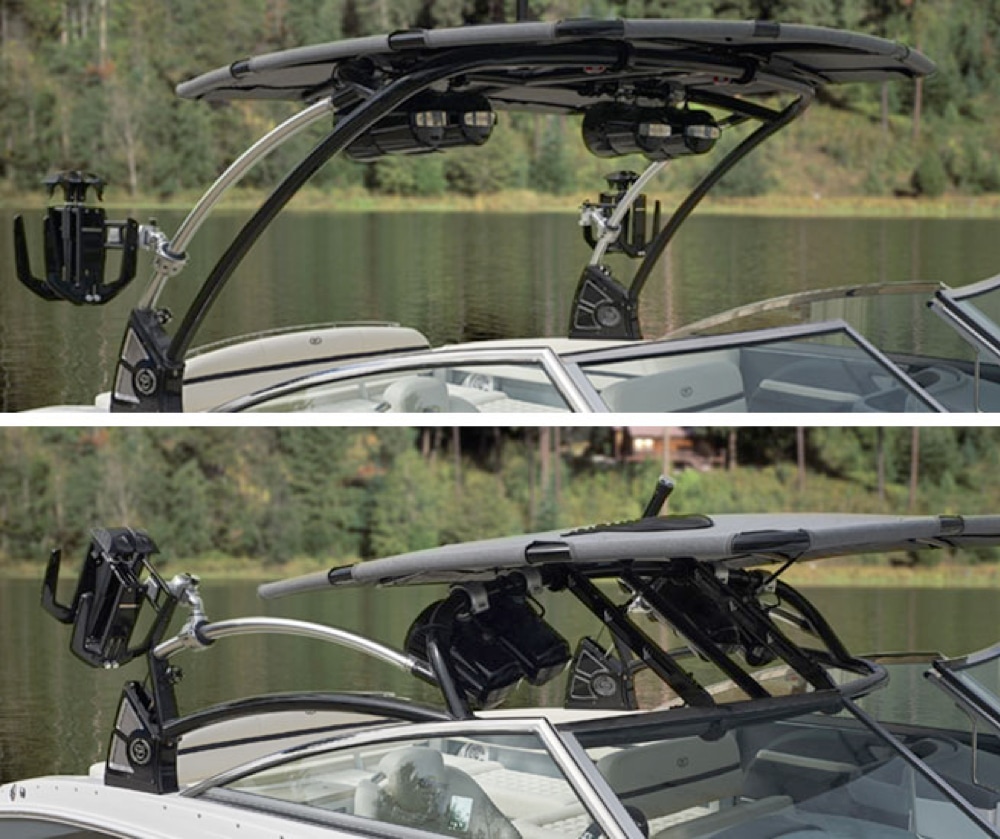 Arch With Rotating SunShade
No need to take down your sunshade with the Arch with Rotating Sunshade. Built on our aluminum folding arch, the canvas remains up when the arch is folded down to lower positions, and the sunshade has a rigid frame for tight canvas fit and articulates as the arch is folded down, remaining flat. Gas assist cylinder or full electric actuation options make it easily operable for one person.
Zenith Arch
Our Zenith Arch, with fold-out bimini included, manually folds to a lower position to aid in garage storage. The simple, clean design is classic Cobalt and comes in either black or white and has easier-to-grip rotating turn handles and cam-locks for locking the Arch in the up-position. New board rack adapters integrate well with the styling of the Arch vs. pipe-clamp style mounts.
Step & Platform Innovations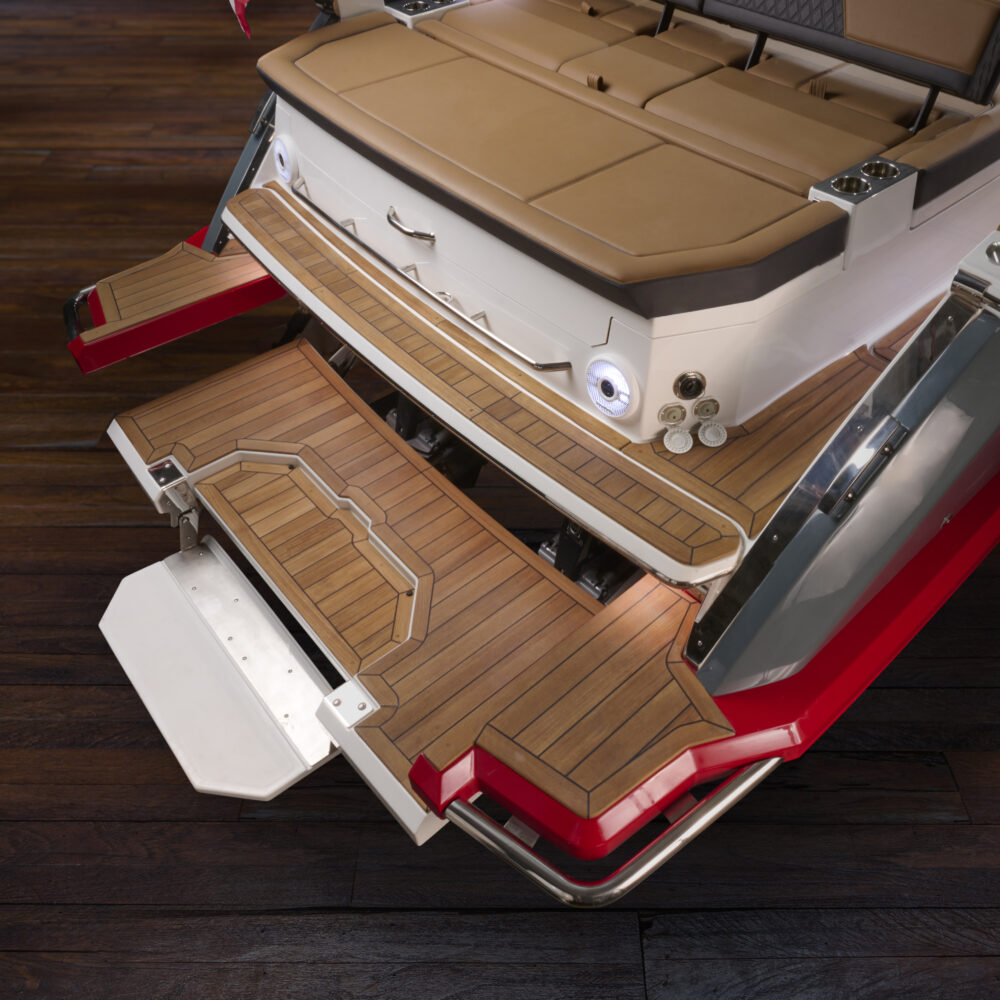 Hydraulic Swim Platform with Swim Step
Combine the convenience of a hydraulically submersible swim platform with the innovation of the patented Cobalt Swim Step and you'll have a multi-level home-base for all your water-borne activities. Easy access in or out of the water with two levels deployed below the waterline.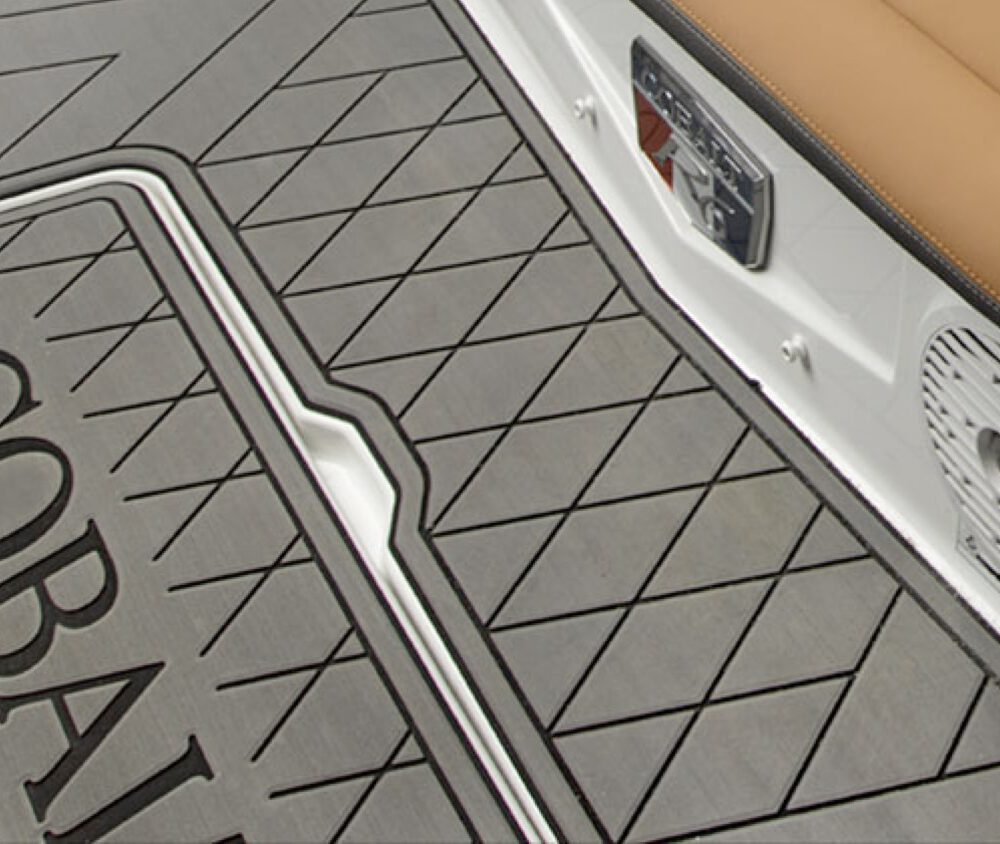 SOF-TRAC POSITIVE TRACTION MAT
Dress up your swim platform with the Sof-Trac Positive Traction Mat. Gentle on swimsuits and wakeboards, you'll maintain traction even when wet. Dealer-installed kits are available for most current models with or without the Swim Step.
What Makes The
Cobalt Surf System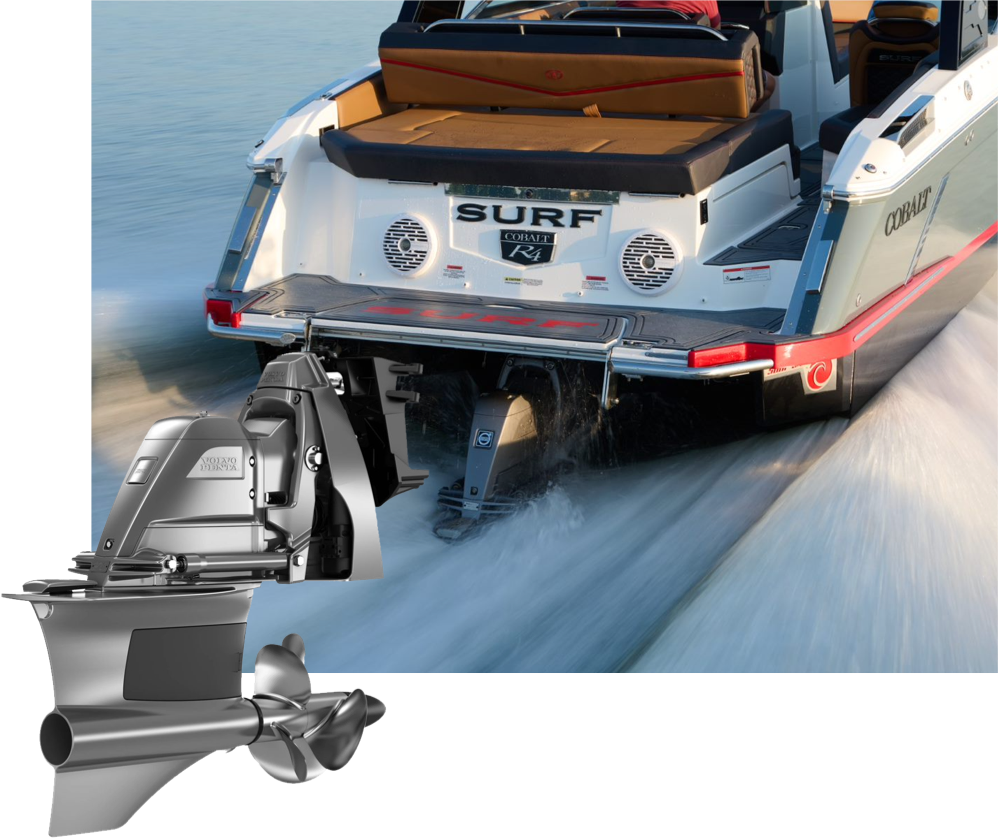 Volvo Penta FWD
Cobalt's Custom Wave Technology begins with the Volvo Penta FWD powertrain, uniquely engineered with forward-facing Duoprops positioned well under the boat for added safety. The counter-rotating props pull the boat through the water rather than pushing it, resulting in better bite, acceleration, and speed in a more efficient, smooth way, increasing fuel economy. Because the Forward Drive is under the boat, there's less noise and exhaust, meaning more comfort. The adjustment of drive trim is also one of the single biggest factors to quickly adjusting a wave to your liking.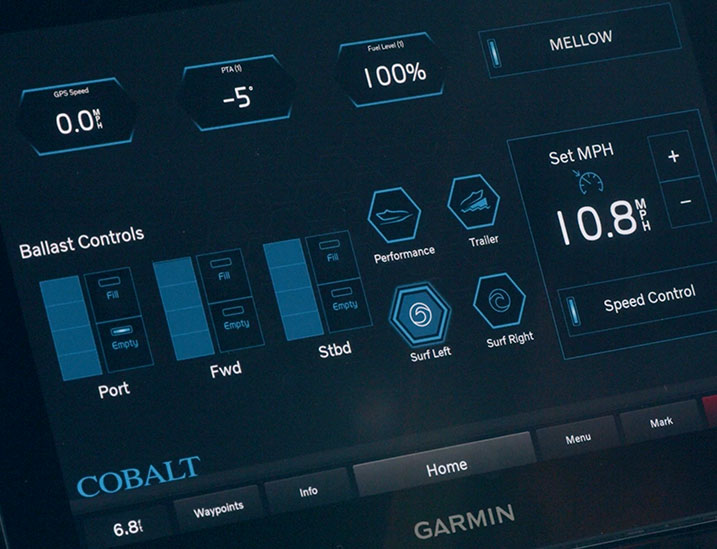 Surf Controls
Driving with the Cobalt Custom Wave Technology couldn't be easier. Just turn on Speed control. This is the "ON and OFF" for your surf system. Select your rider profile and the system will automatically configure the boat per the pre-saved profile setting—ballast, drive trim, speed, surf left or surf right. Cobalt is set up with two starter profiles: Mellow and Steep. These will give you a starting point for setting up your wave. Then when the surfer is ready, put the throttle down and the boat will automatically adjust to the profile surf settings and speed. With the touch of the surf button on the dual Garmin Glass Cockpit touchscreen, the driver can switch the surf wave from right to left, even while underway.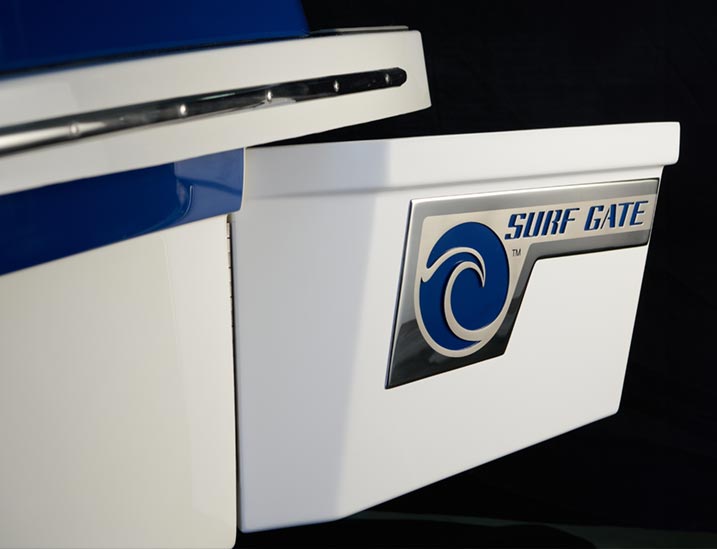 Surf Gate
Surf Gate™ is the dominant surf technology in the industry—and for good reason. Using high-speed hydraulic actuators, Surf Gate™ creates an endless surfable wave on either side of the boat. Just ask the pros—they'll tell you Surf Gate™ creates the longest, highest, cleanest wave with the best push out there. Get back as far as you want or as close as you want. While several sterndrive brands have models outfitted with ballast and some form of surf mechanism, Cobalt is the only brand that has integrated the best-in-class Surf Gate™ technology with a specifically designed surf hull form and Volvo FWD powertrain to generate the world-class wave that will absolutely rival some of the best competition towboats on the market.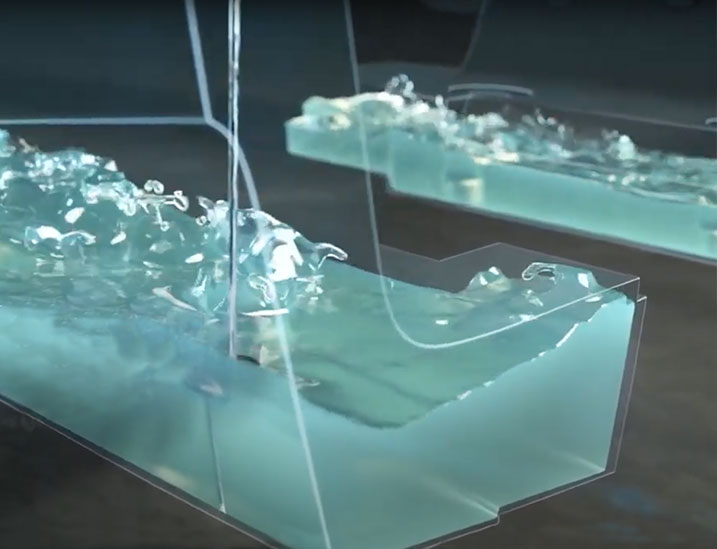 Surf Ballast
Your Cobalt surf boat has multiple hard ballast tanks and can have as much as 2,350 pounds of ballast. The hard ballast tanks allow you to better scale the wake and wave for all ages and ability levels. Remember that additional weight in the boat doesn't always translate to a good surf wave. The general rule for surfing in a Cobalt is to fill all the ballast tanks in accordance with your boat loading—such as if you have two people in the boat you can fill the ballast all the way up. But if you have 10 people in the boat, perhaps you only need the ballast tanks a quarter full.
Get Started Today
Contact your Cobalt dealer today to assist you with selecting your Cobalt factory original options. And don't just stop at your boat. Take care of your crew with lifestyle sportwear, accessories, wine, and more anytime at CobaltWine.com and CobaltSports.com.