COBALT R8
The Ultimate Bowrider with More of Everything
ACTIVITIES
Day Cruising
Wakeboarding
Skiing
At Anchor In-Water Activity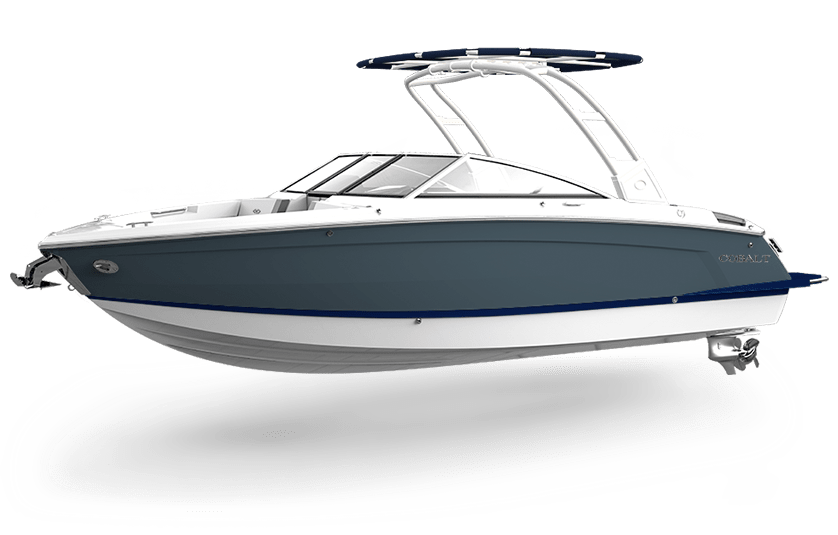 Exterior
What really makes this luxury boat a standout ride on the water is its added size. Not just longer, the R8 features a higher profile and more freeboard—making it more spacious, elegant, and powerful by its shape, fit, and finish.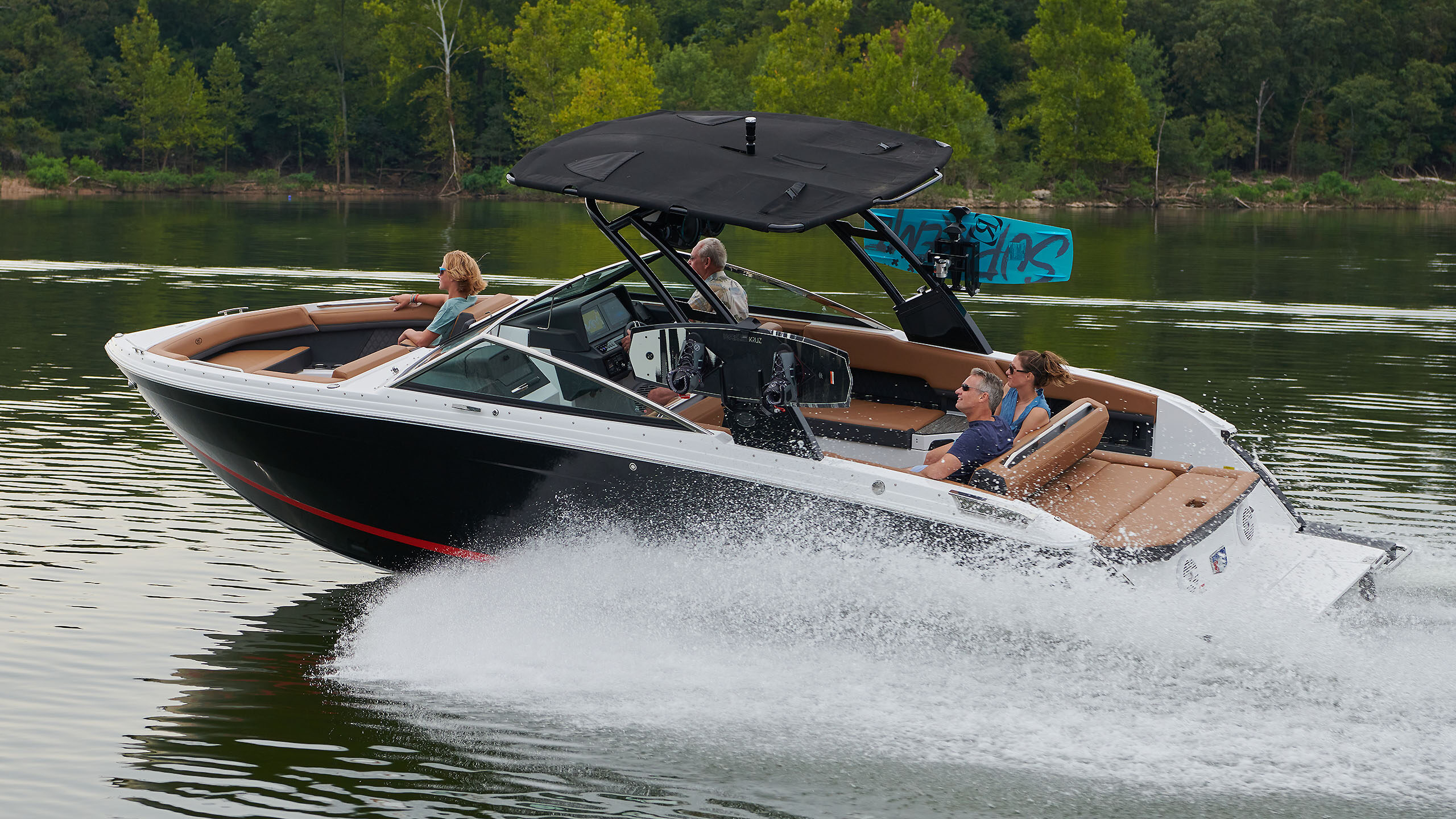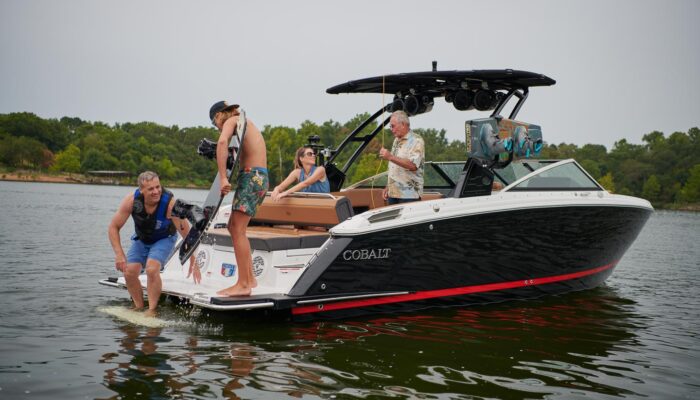 Swim Step
Popular and envied, our patented Swim Step lowers below the water line for easy access in and out of the water, is great for lounging, pets, and stows flush within the swim platform surface.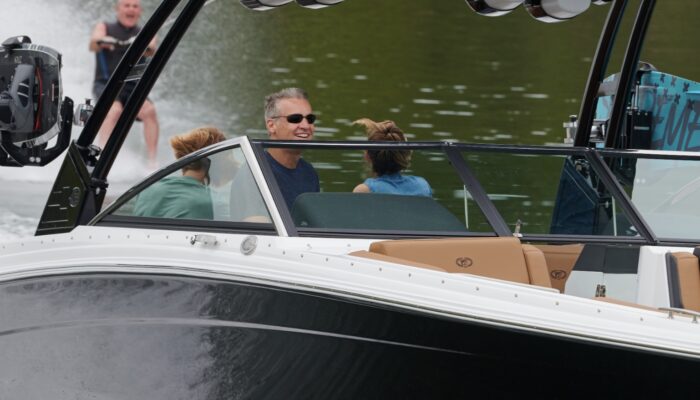 Stainless Steel Windshield Trim
Find a polished stainless steel top surface cap to windshield frames and enjoy the brightwork look the windshield possesses—all crafted to reflect heat in the sun and be cooler to the touch.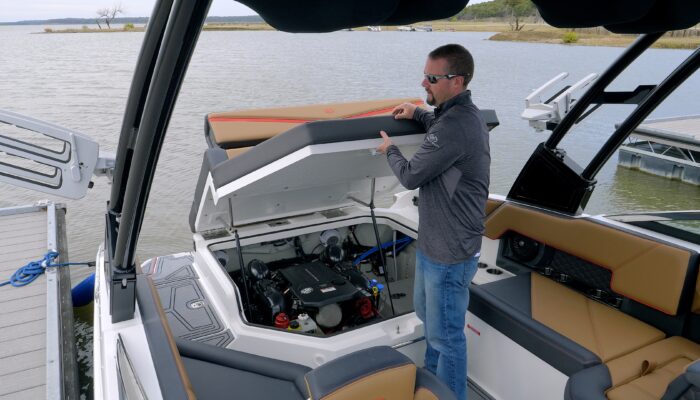 Engine Access
The wide engine hatch opening allows for easy access, easy maintenance, and storage space access—and the easy-lift hatch is gasket sealed when closed to reduce noise in the cockpit.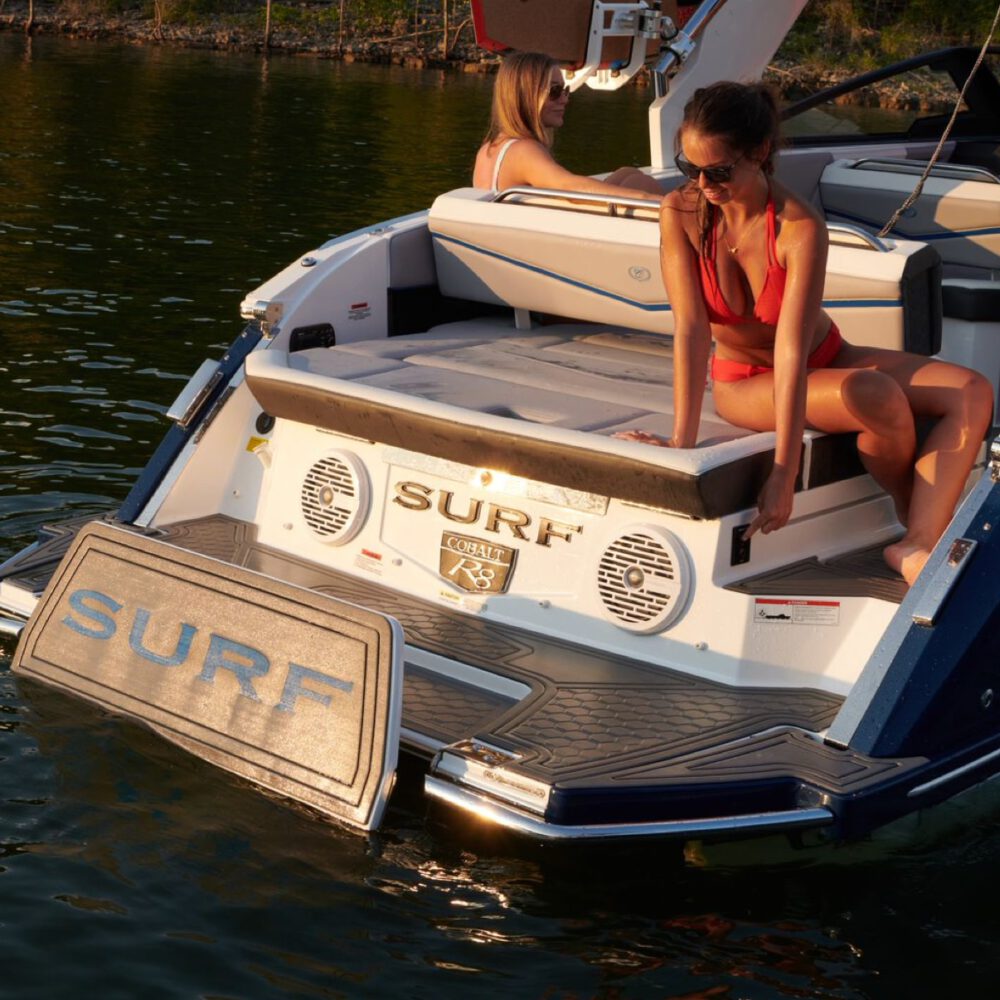 Step & Platform Innovation
PATENT PENDING E-STEP ELECTRICALLY POWERED SWIM STEP
Cobalt's already easy-to-use Swim Step just got easier. With the push of a button, the step folds into the water or returns from the water into the stowed position—all from the convenience of the aft sun pad. Designed to be sleek, simple, and effortless, the e-Step deployment has a near-silent actuation, making it the quietest actuated step on the market.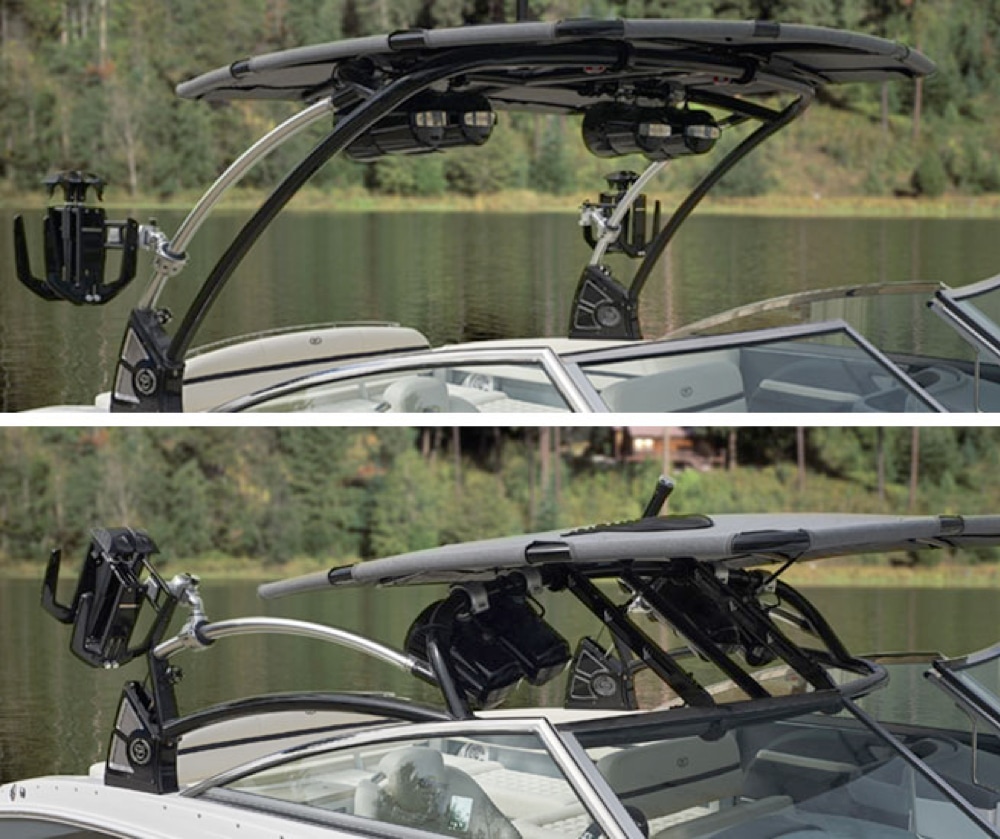 Exterior Innovation
Arch With Rotating SunShade
No need to take down your sunshade with the Arch with Rotating Sunshade. Built on our aluminum folding arch, the canvas remains up when the arch is folded down to lower positions, and the sunshade has a rigid frame for tight canvas fit and articulates as the arch is folded down, remaining flat. Gas assist cylinder or full electric actuation options make it easily operable for one person.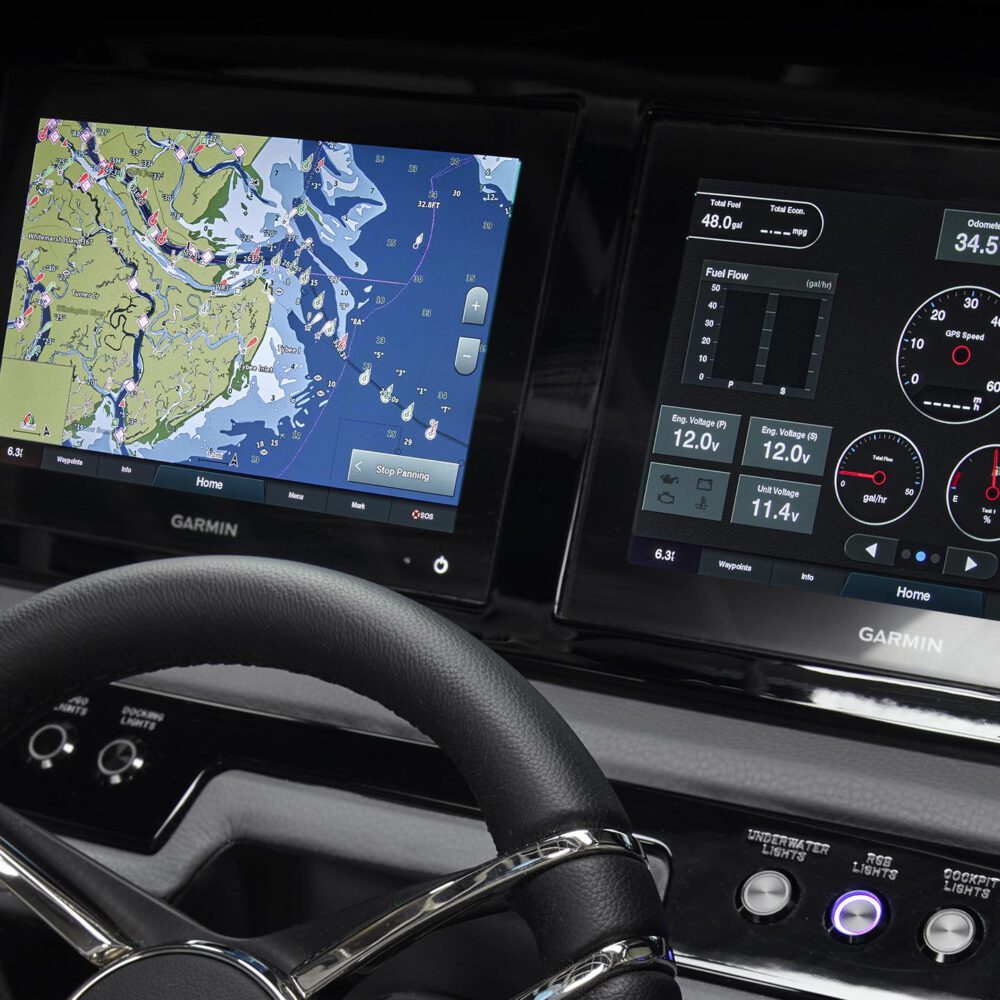 Interior Feature
Cobalt + Garmin
The Cobalt Glass Cockpit System is the premier multi-display solution for total helm control. The Garmin interface is fully integrated with the most pivotal handling and safety information from your Cobalt powertrain. The result is the ultimate boating experience now available with larger screens on select Cobalt models.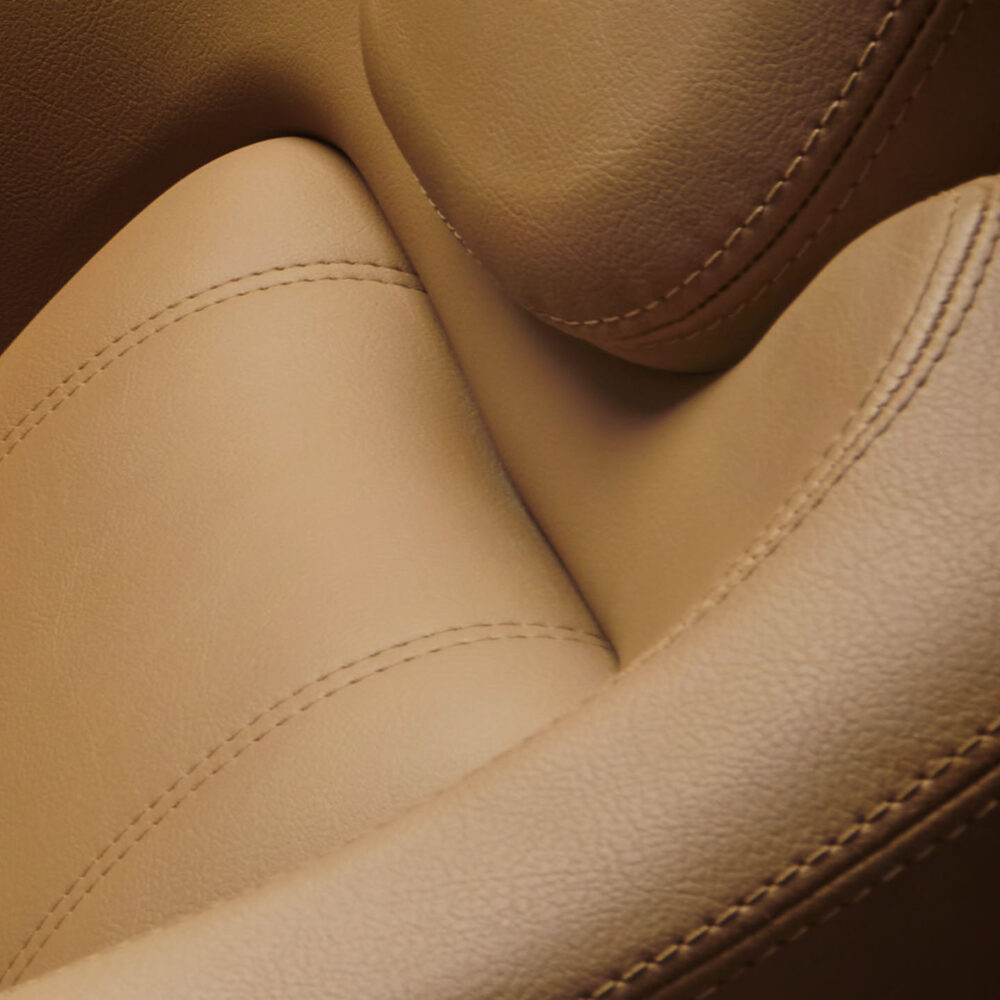 Interior Innovation
Fresco Chil Vinyl
Finally, no more hot seats on darker colored vinyl while you're out enjoying a full day of fun on the water. This anti-bacterial, anti-fungal, mildew-resistant, and sulfide stain-resistant fabric technology keeps your vinyl a full 15-20 degrees cooler than traditional vinyl even when it's out in the sun.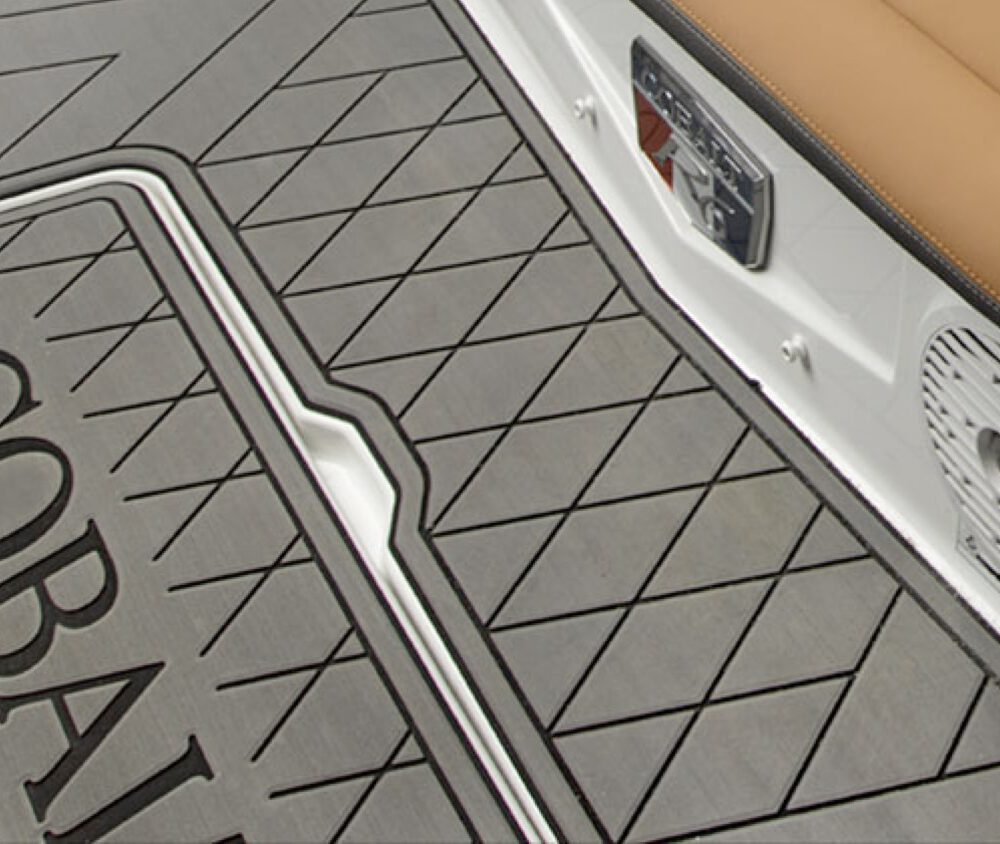 Step & Platform Innovation
SOF-TRAC POSITIVE TRACTION MAT
Dress up your swim platform with the Sof-Trac Positive Traction Mat. Gentle on swimsuits and wakeboards, you'll maintain traction even when wet. Dealer-installed kits are available for most current models with or without the Swim Step.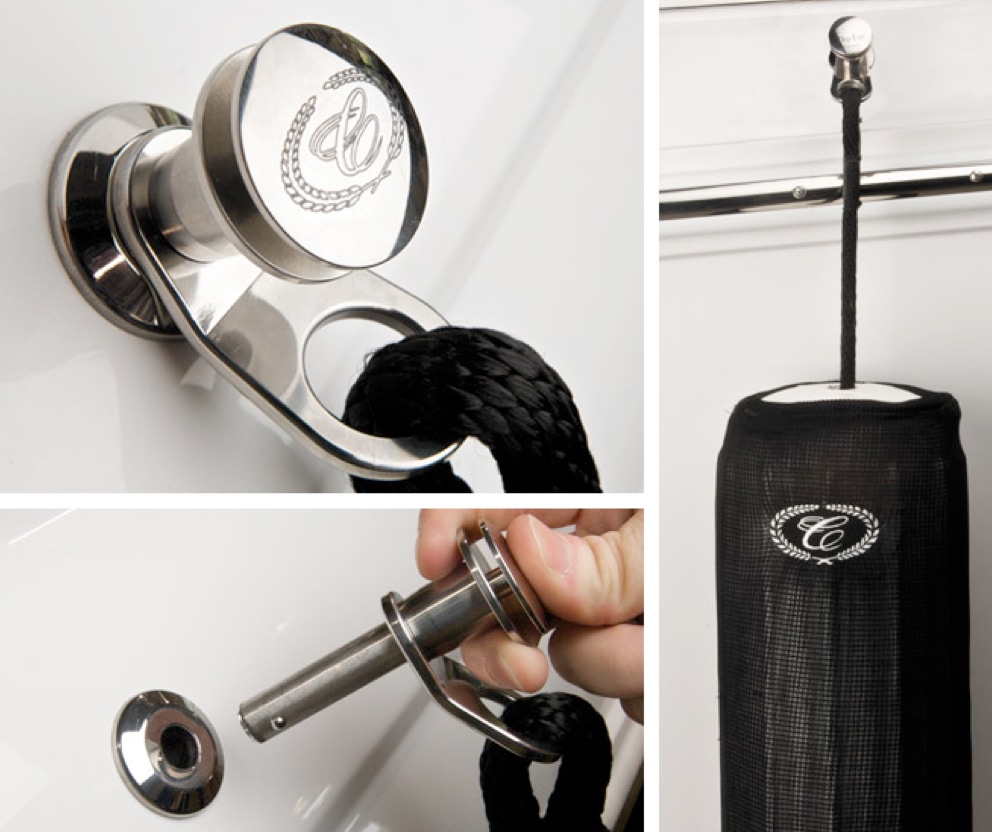 Exterior Feature
Fender Clip Package
The Cobalt stainless-steel fender clips are a quick mount system installed in the deck at the perfect fender position, so the lines are always set to optimum length. When docking, simply insert the pin into the fitting and you're done.
Interior
The R8's roomy, expansive interior with both bow and cockpit larger fore to aft provides more room and extra comfort for your passengers and their belongings. Plus, our patented easy-entry Swim Step makes this the gold standard for any boating excursion.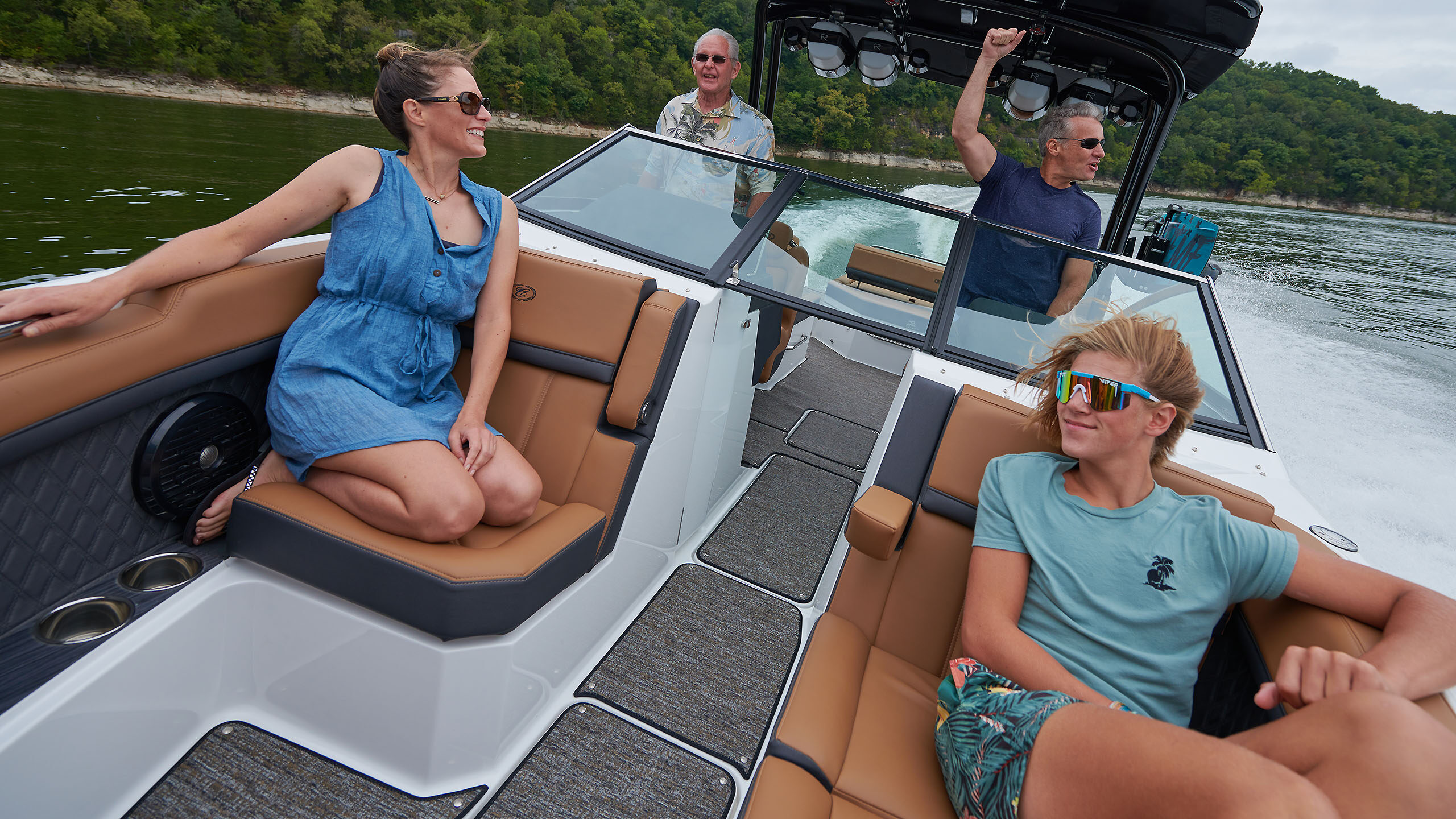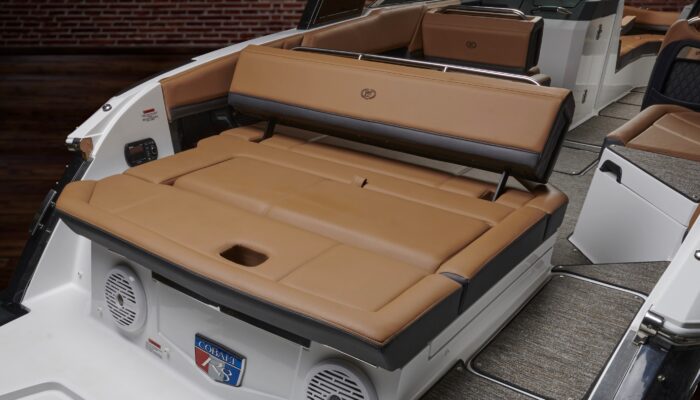 Aft Backrest
Adjusts to 2 positions to provide the flexibility of facing forward or aft. Stainless-steel handle provides added security in rough waters and is supported by a heavy-duty steel hinge mechanism.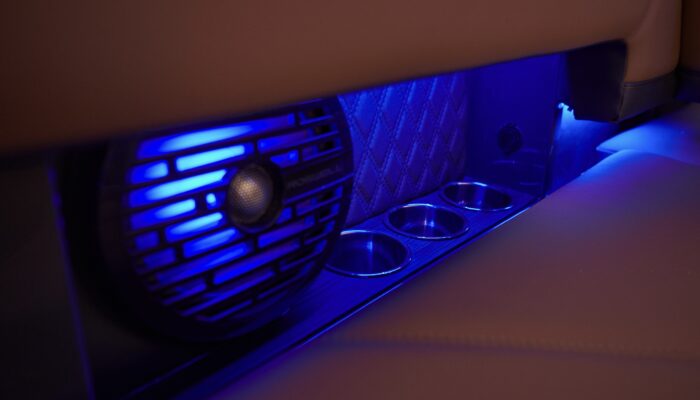 LED ACCENT LIGHTING
Create a rich nighttime ambiance in the cockpit and bow areas with indirect lighting hidden in interior upholstery side panels that feature RGB selectable color and LED low-power consumption.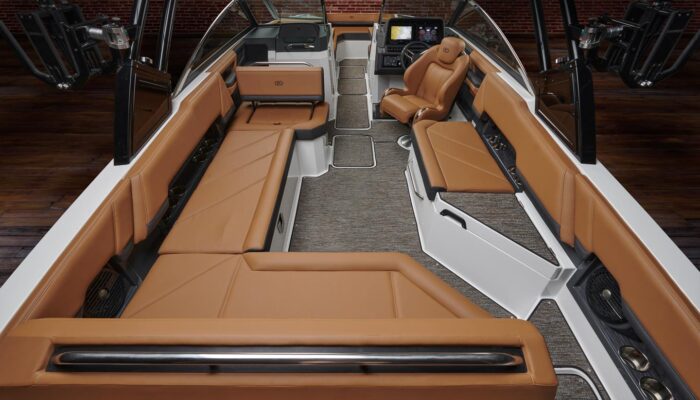 INTERIOR STYLING
Experience maximized seating and modern design touches like contrasting color combinations, quilted upholstery, and Fresco Chil Vinyl on dark interiors to keep surface temperatures cooler.