COBALT CS22
A Model of Efficient Design
ACTIVITIES
Day Cruising
Wakeboarding
Skiing
At Anchor In-Water Activity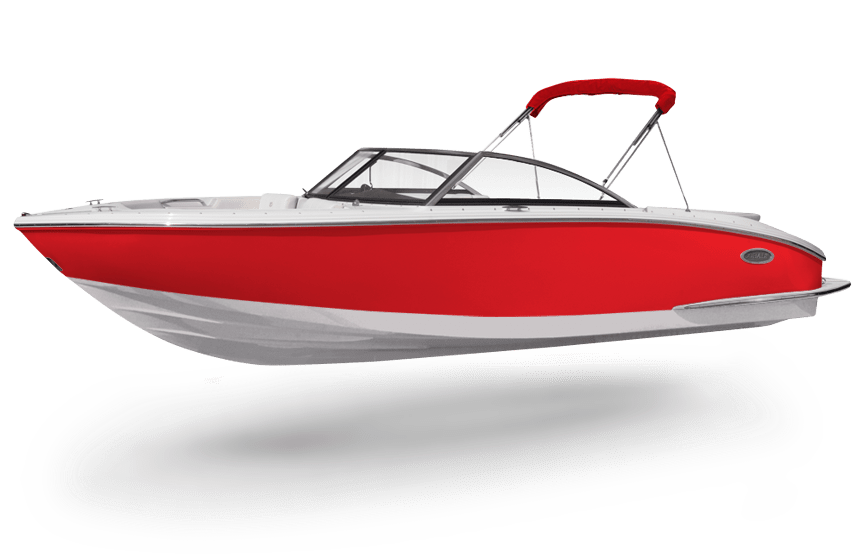 Exterior
The CS22's low-profile design delivers an unparalleled boating experience. Featuring an island sun lounge, wrap-around swim platform extensions, and a full boarding step, the CS22 delivers head-turning style and exciting performance for a standout ride on the water.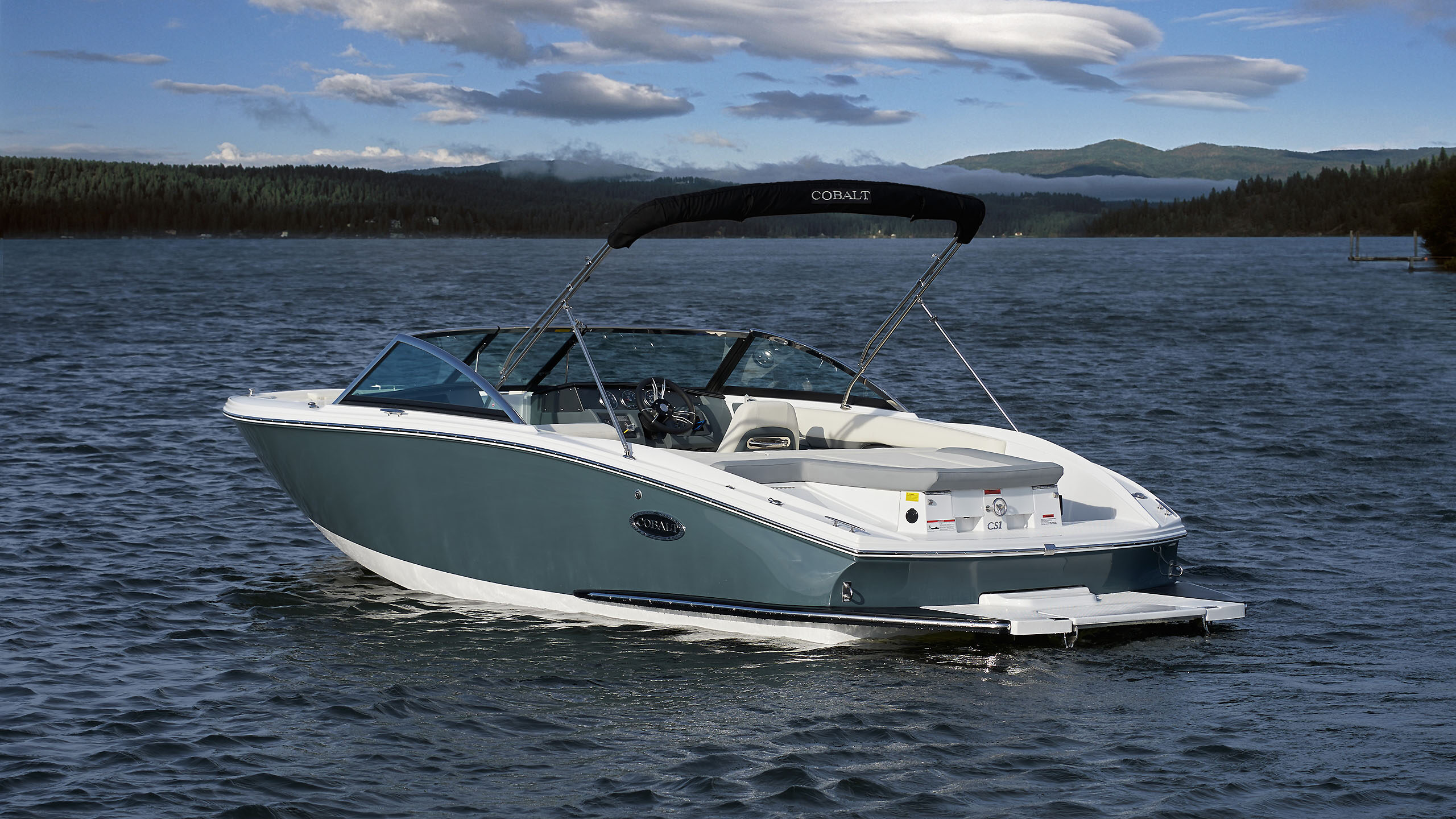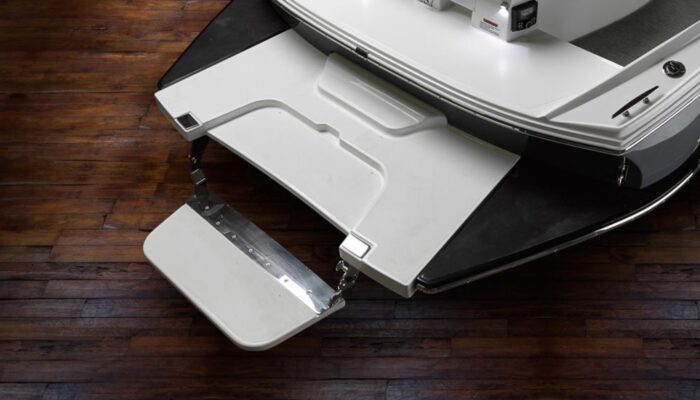 Swim Step
Popular and envied, our patented Swim Step lowers below the water line for easy access in and out of the water, is great for lounging, pets, and stows flush within the swim platform surface.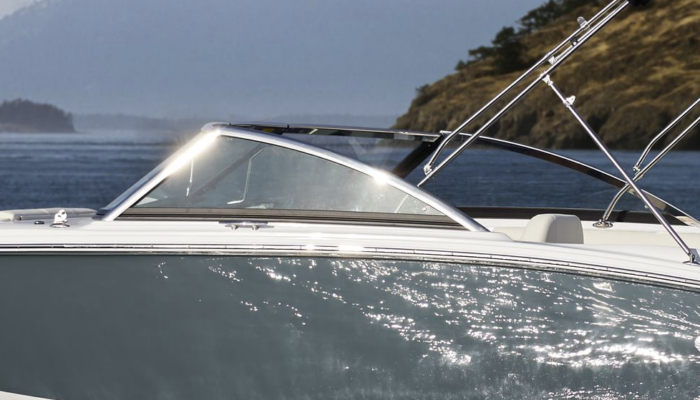 Stainless Steel Windshield
Find a polished stainless steel top surface cap to windshield frames and enjoy the brightwork look the windshield possesses—all crafted to reflect heat in the sun and be cooler to the touch.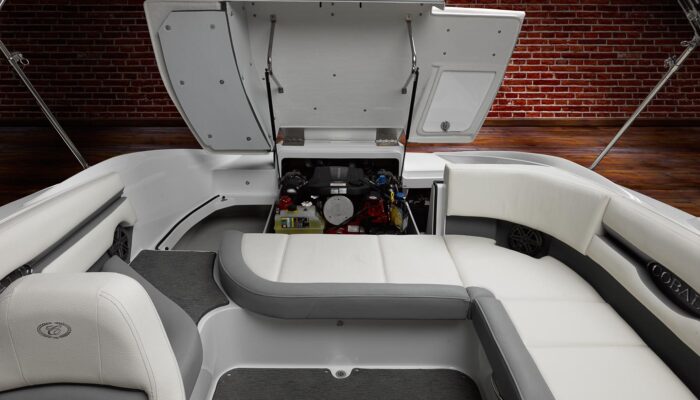 Engine Access
The wide engine hatch opening allows for easy access, easy maintenance, and storage space access—and the easy-lift hatch is gasket sealed when closed to reduce noise in the cockpit.
Exterior Innovation
Zenith Arch
Our Zenith Arch, with fold-out bimini included, manually folds to a lower position to aid in garage storage. The simple, clean design is classic Cobalt and comes in either black or white and has easier-to-grip rotating turn handles and cam-locks for locking the Arch in the up-position. New board rack adapters integrate well with the styling of the Arch vs. pipe-clamp style mounts.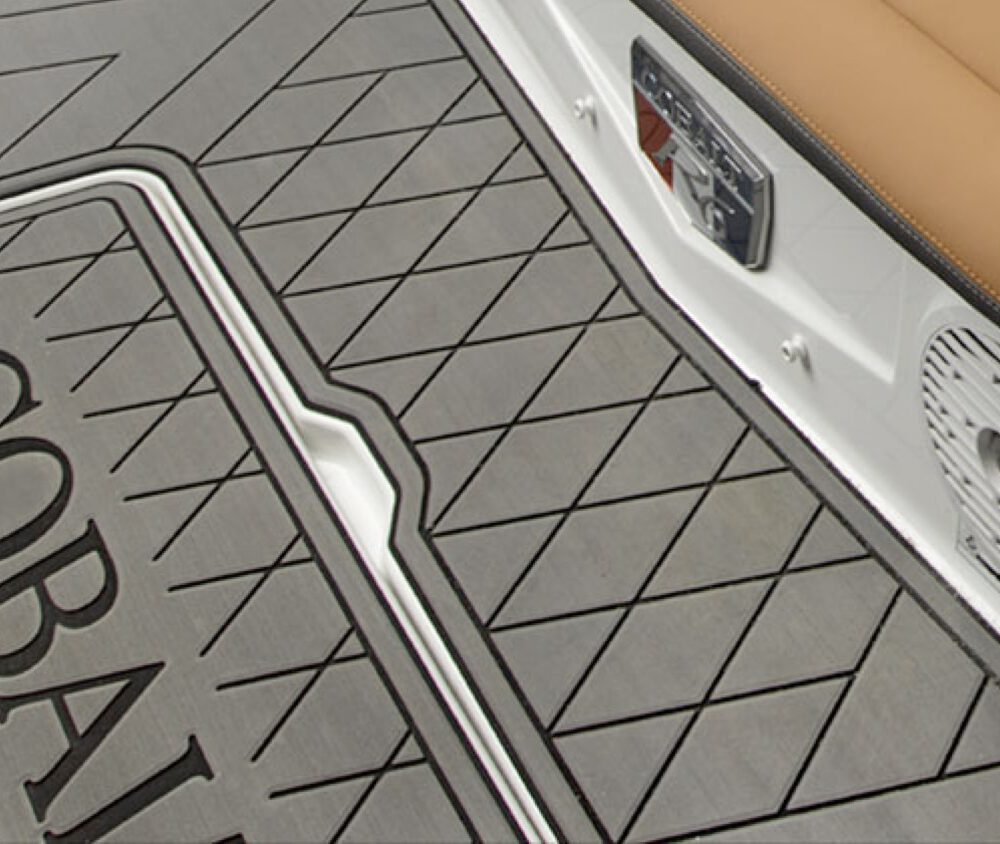 Step & Platform Innovation
SOF-TRAC POSITIVE TRACTION MAT
Dress up your swim platform with the Sof-Trac Positive Traction Mat. Gentle on swimsuits and wakeboards, you'll maintain traction even when wet. Dealer-installed kits are available for most current models with or without the Swim Step.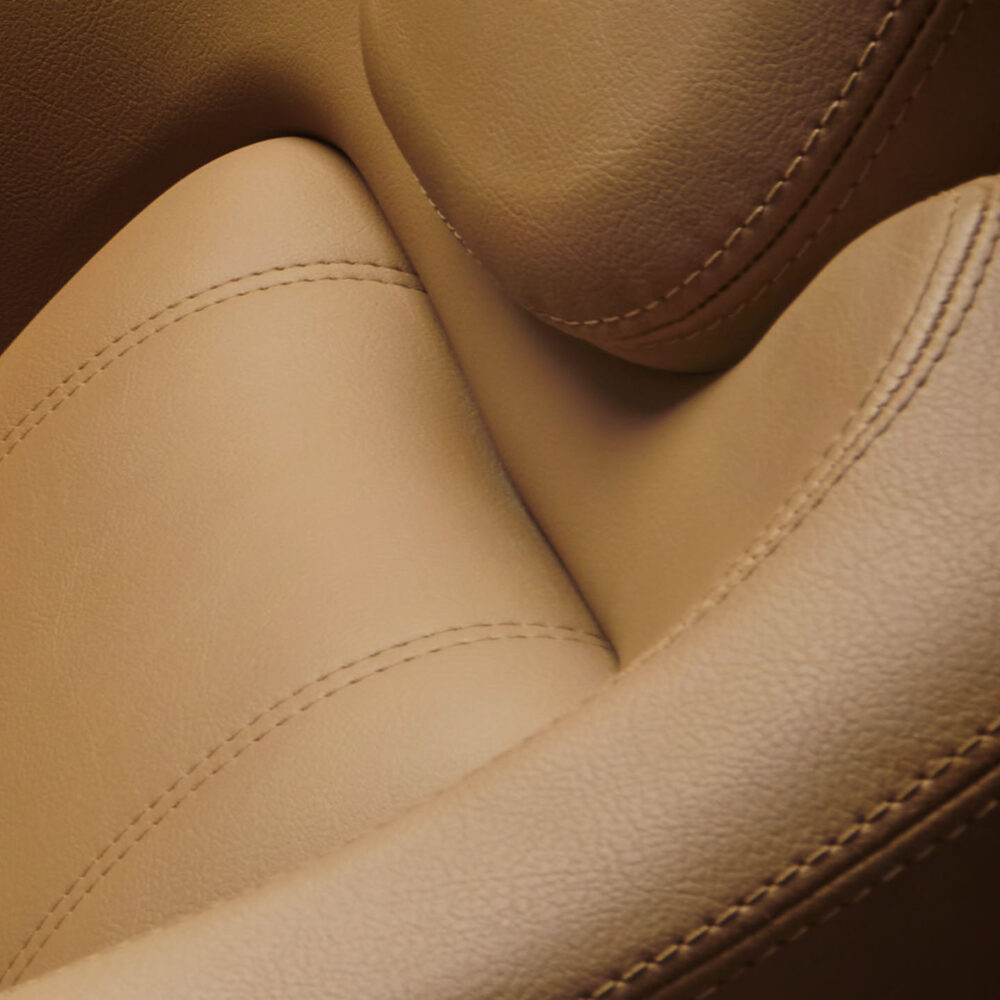 Interior Innovation
Fresco Chil Vinyl
Finally, no more hot seats on darker colored vinyl while you're out enjoying a full day of fun on the water. This anti-bacterial, anti-fungal, mildew-resistant, and sulfide stain-resistant fabric technology keeps your vinyl a full 15-20 degrees cooler than traditional vinyl even when it's out in the sun.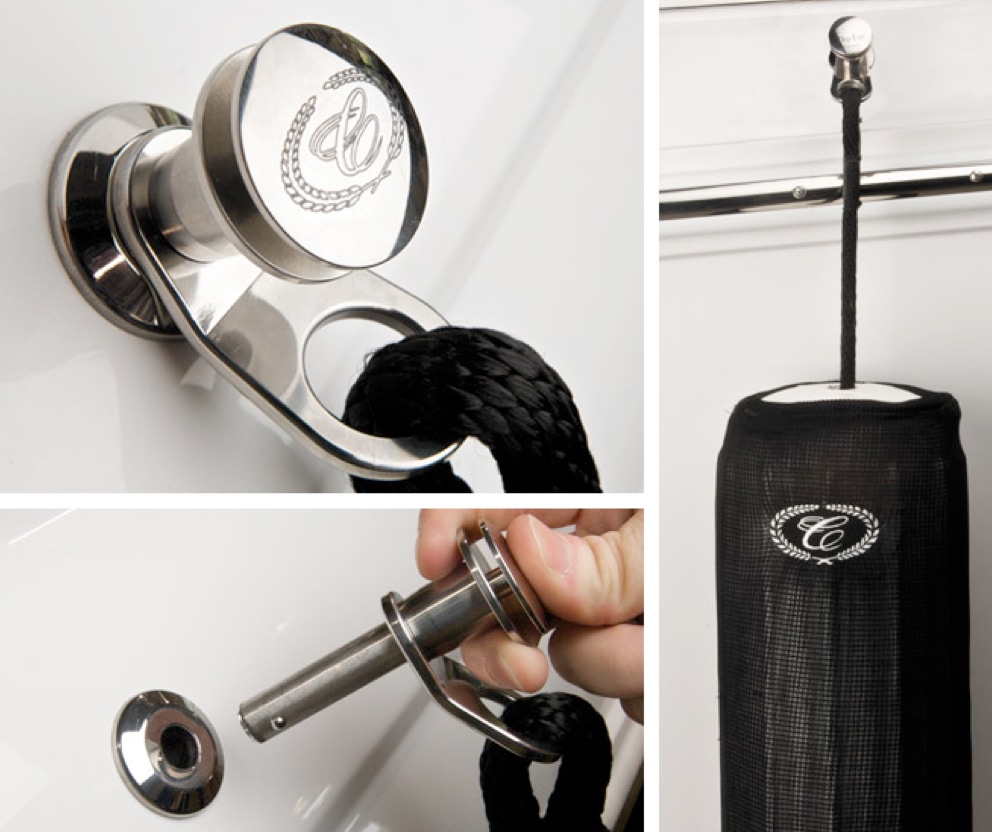 Exterior Feature
Fender Clip Package
The Cobalt stainless-steel fender clips are a quick mount system installed in the deck at the perfect fender position, so the lines are always set to optimum length. When docking, simply insert the pin into the fitting and you're done.
Interior
The detailed interior of the CS22 features a wide interior beam, walk-thru transom, digital helm instrumentation, and a six-speaker sound system with Bluetooth capability that allows you to unplug with family and friends for the perfect day on the water.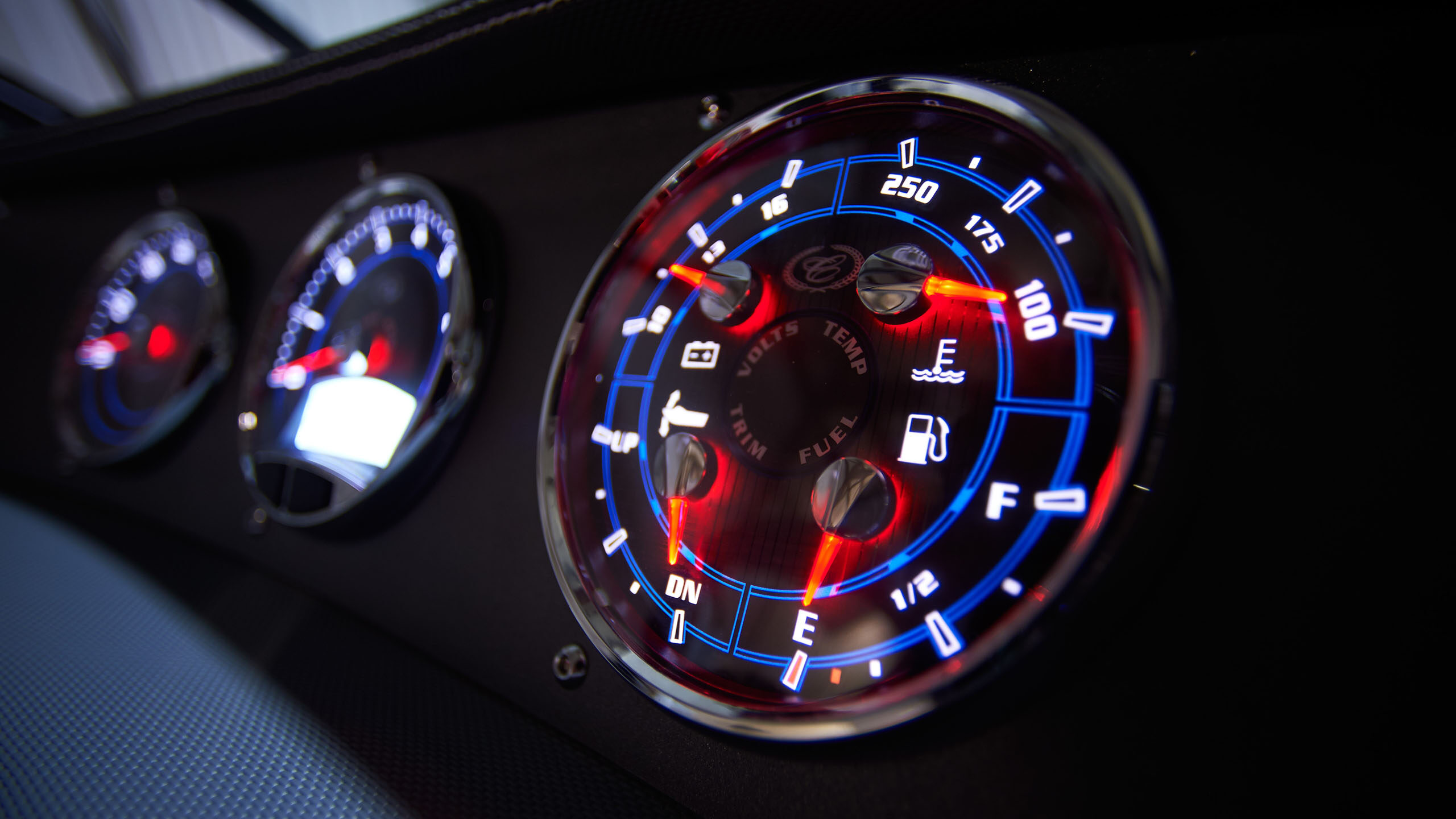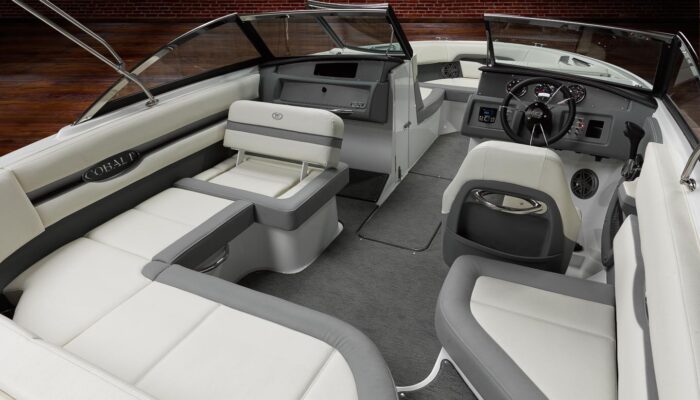 Port Side Adjustable Seat
Adjustable back rest provides flexibility in seating. Passengers can sit either facing forward or aft.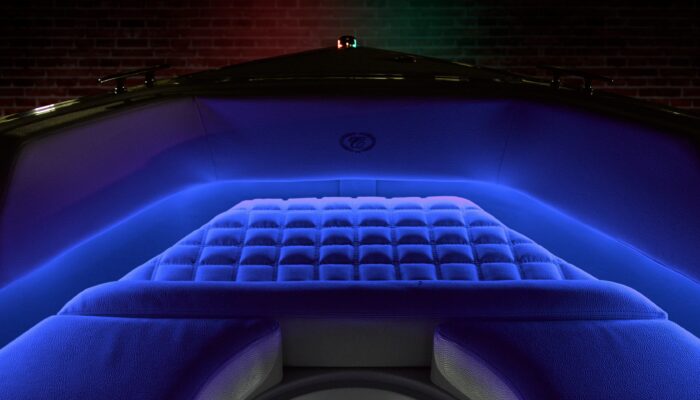 LED Accent Lighting
Create a rich nighttime ambiance in the cockpit and bow areas with indirect lighting hidden in interior upholstery side panels that feature RGB selectable color and LED low-power consumption.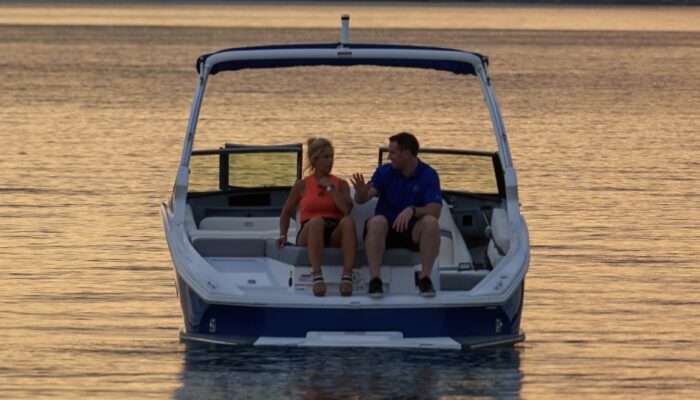 Aft-Facing Rumble Seat
Simply operated, offers seating on the sunpad at the swim platform, keeping you near the in-water activity on the platform. When not in use, folds down flat to become hidden in the sunpad.