COBALT R8 OUTBOARD
Providing You More Room for Everything
ACTIVITIES
Day Cruising
Wakeboarding
Skiing
At Anchor In-Water Activity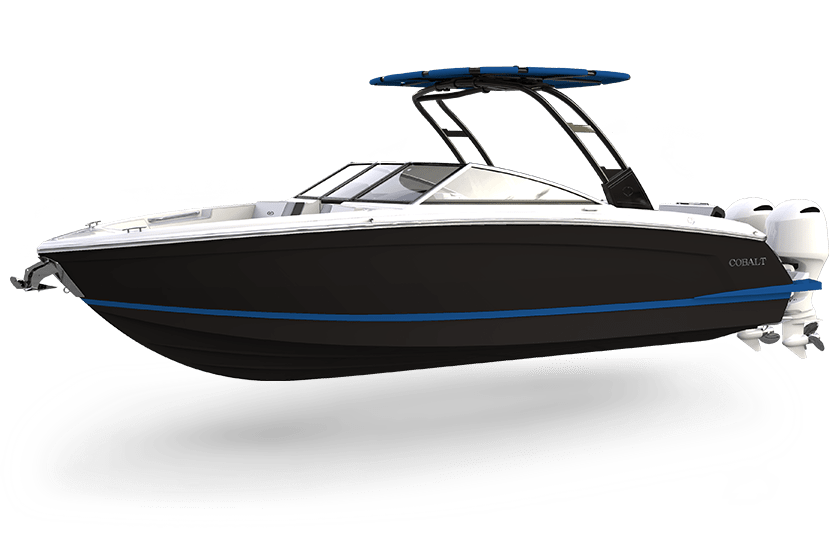 Exterior
The R8 Outboard is intelligently designed with a higher profile and more freeboard for a deep and safe cockpit interior with a drier ride in big water conditions and can be equipped with single or twin engines to give you the ultimate in power, performance, and convenience for any boating excursion.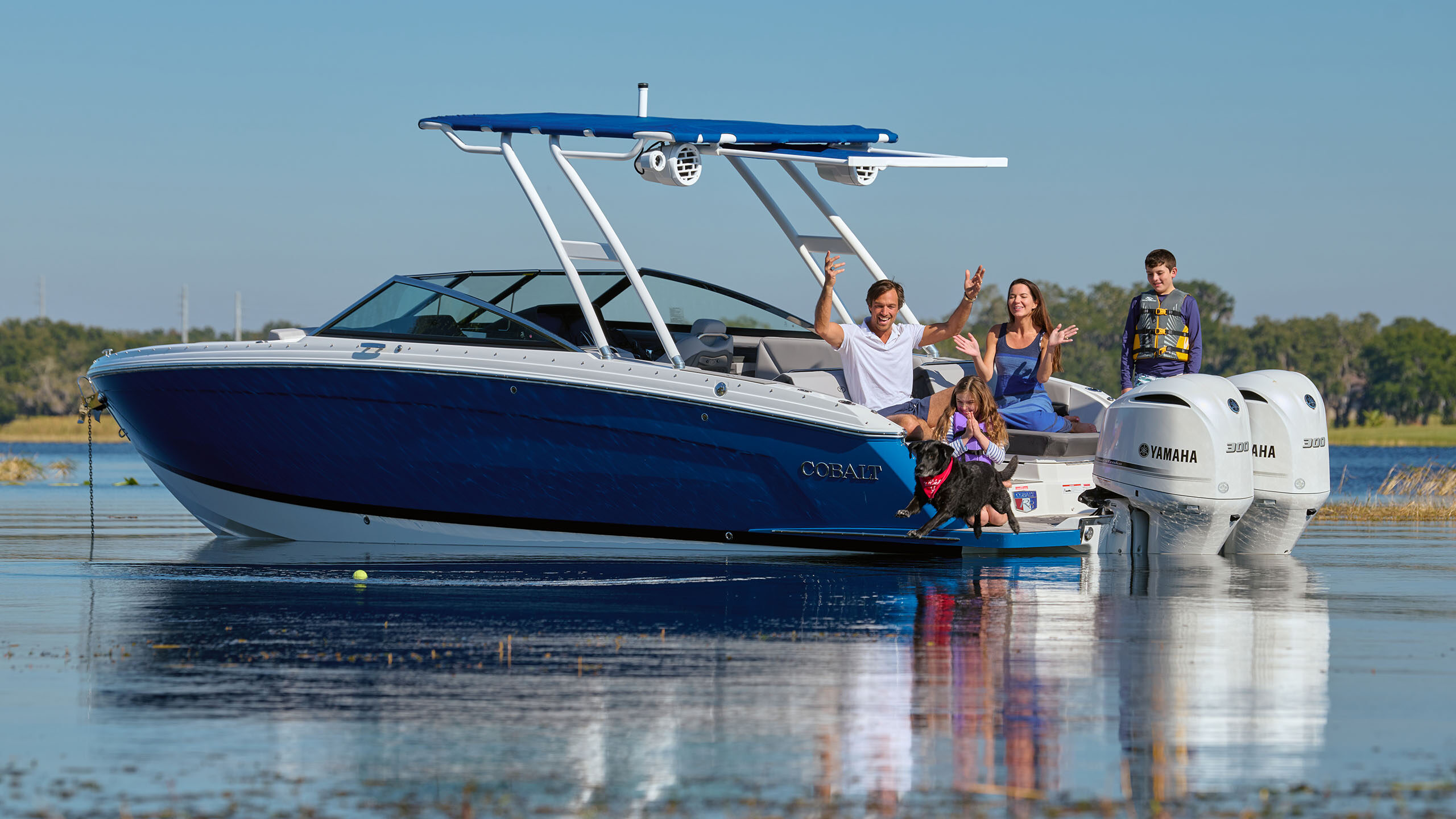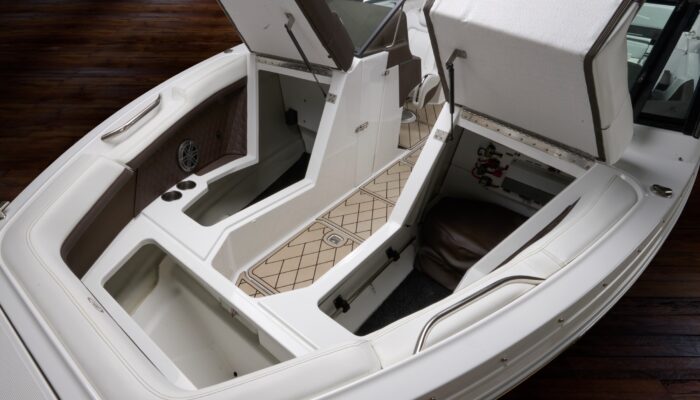 Bow storage
Bow storage secures and organizes life vest, anchors or other equipment.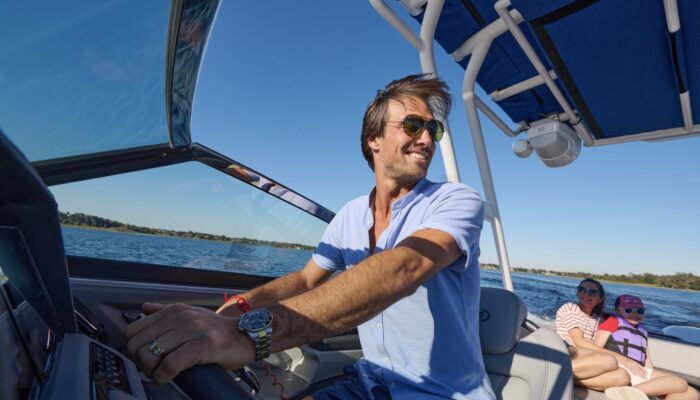 Stainless Steel Windshield Trim
Find a polished stainless steel top surface cap to windshield frames and enjoy the brightwork look the windshield possesses—all crafted to reflect heat in the sun and be cooler to the touch.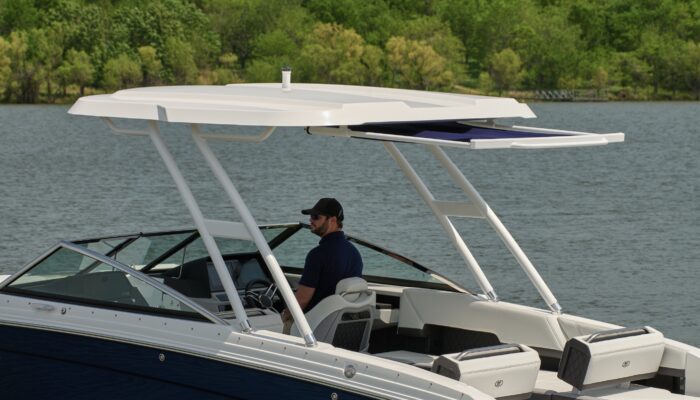 Sport Tower Hardtop
A ridged mounted tower with a fiberglass hardtop provides good exceptional coverage from sun and rain. Additional pull out aft canvas sunshade for extra coverage over rear seating. Unique top available on outboard models only.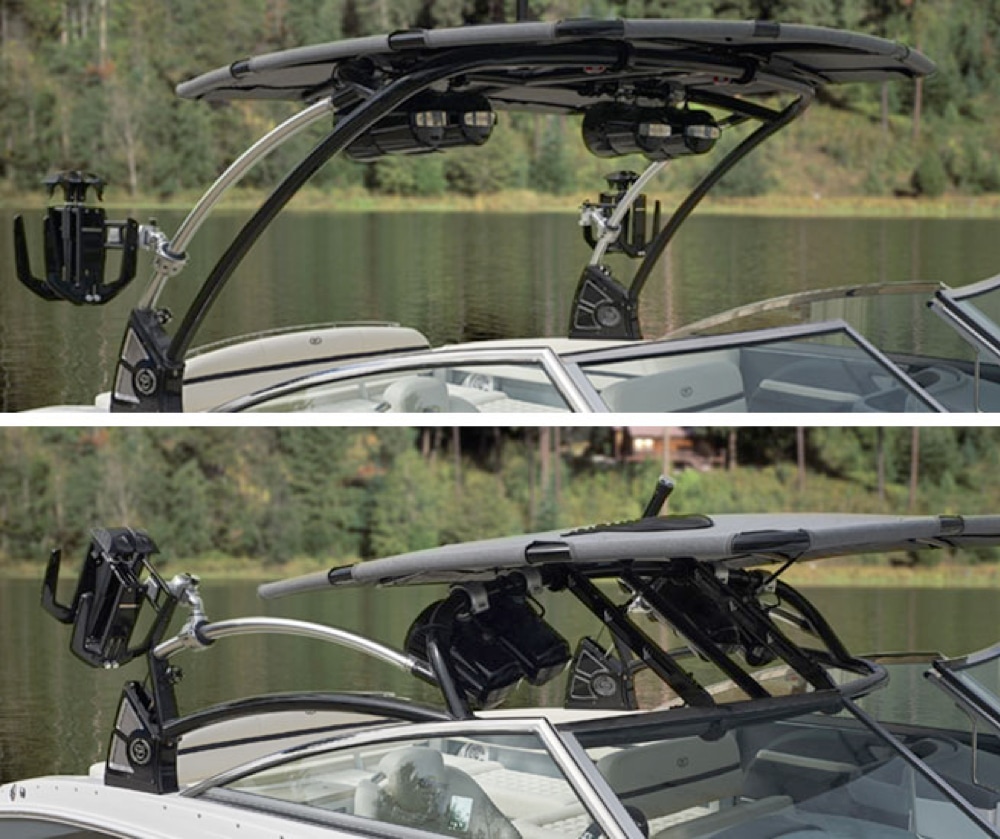 Exterior Innovation
Arch With Rotating SunShade
No need to take down your sunshade with the Arch with Rotating Sunshade. Built on our aluminum folding arch, the canvas remains up when the arch is folded down to lower positions, and the sunshade has a rigid frame for tight canvas fit and articulates as the arch is folded down, remaining flat. Gas assist cylinder or full electric actuation options make it easily operable for one person.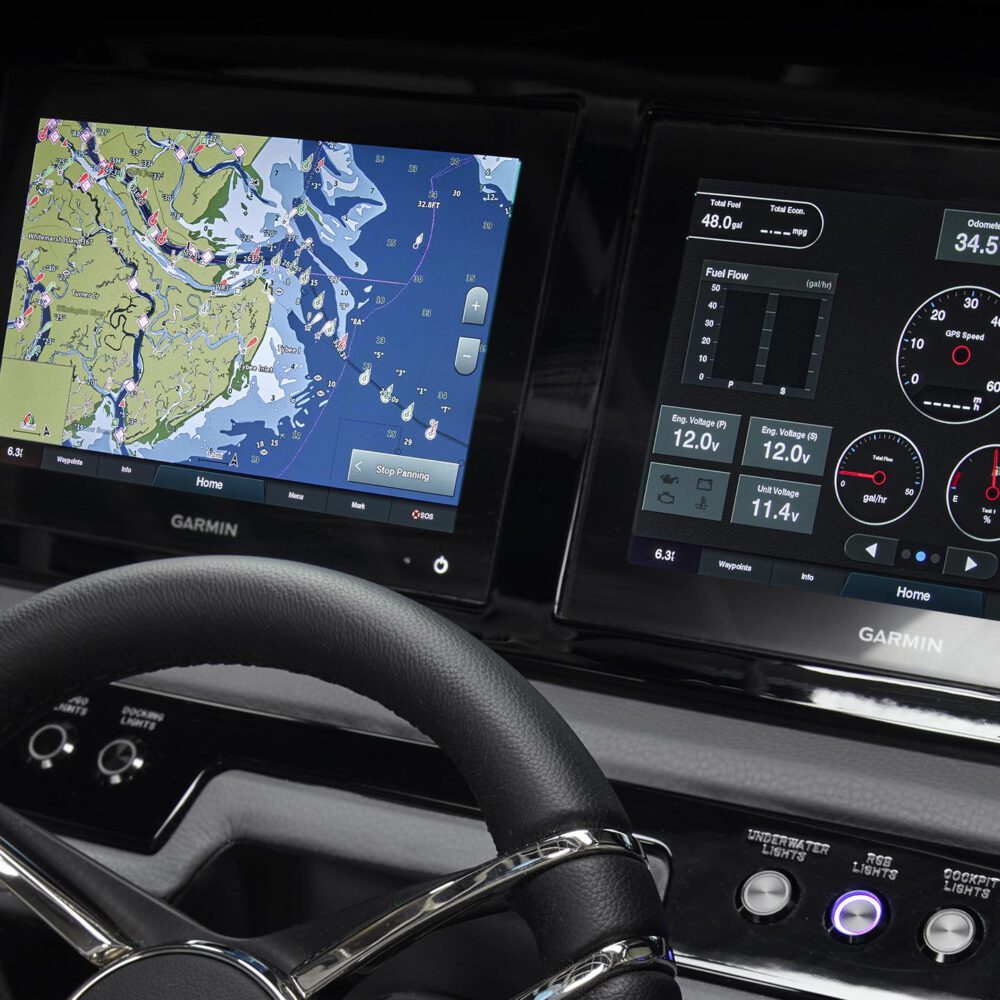 Interior Feature
Cobalt + Garmin
The Cobalt Glass Cockpit System is the premier multi-display solution for total helm control. The Garmin interface is fully integrated with the most pivotal handling and safety information from your Cobalt powertrain. The result is the ultimate boating experience now available with larger screens on select Cobalt models.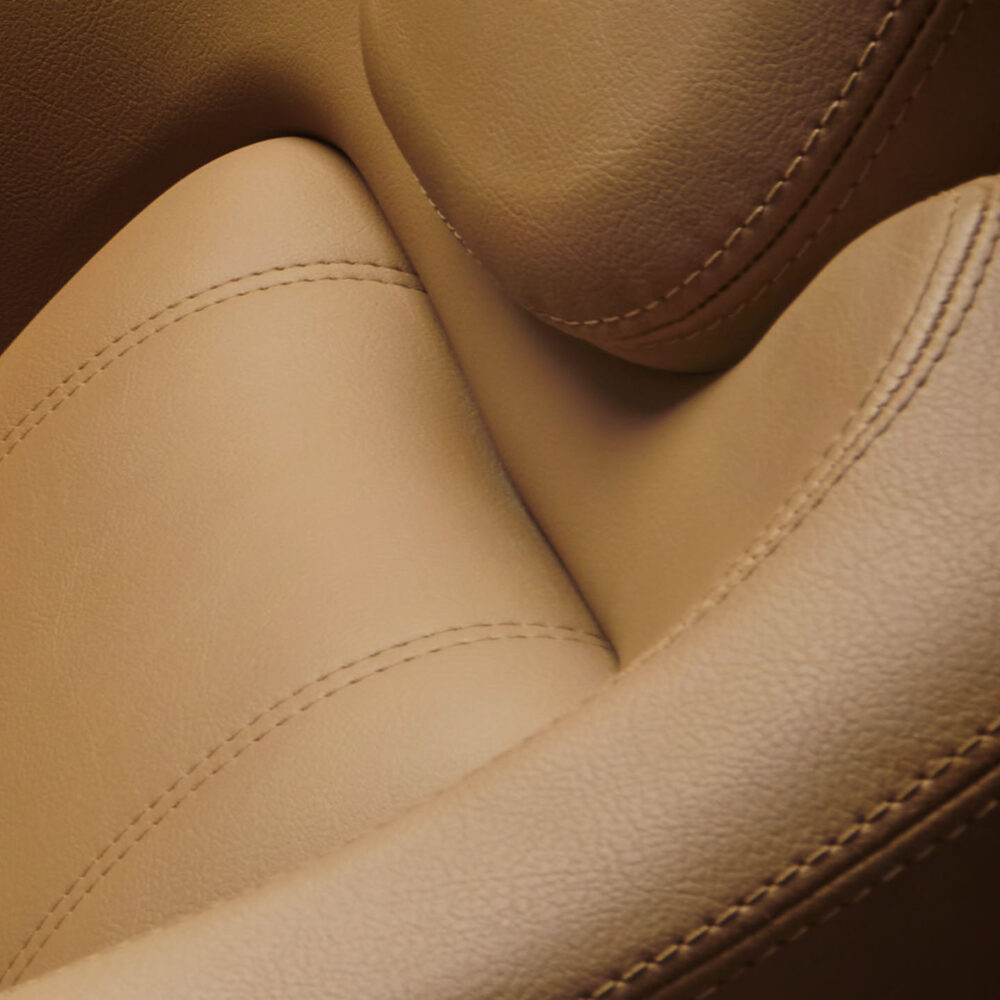 Interior Innovation
Fresco Chil Vinyl
Finally, no more hot seats on darker colored vinyl while you're out enjoying a full day of fun on the water. This anti-bacterial, anti-fungal, mildew-resistant, and sulfide stain-resistant fabric technology keeps your vinyl a full 15-20 degrees cooler than traditional vinyl even when it's out in the sun.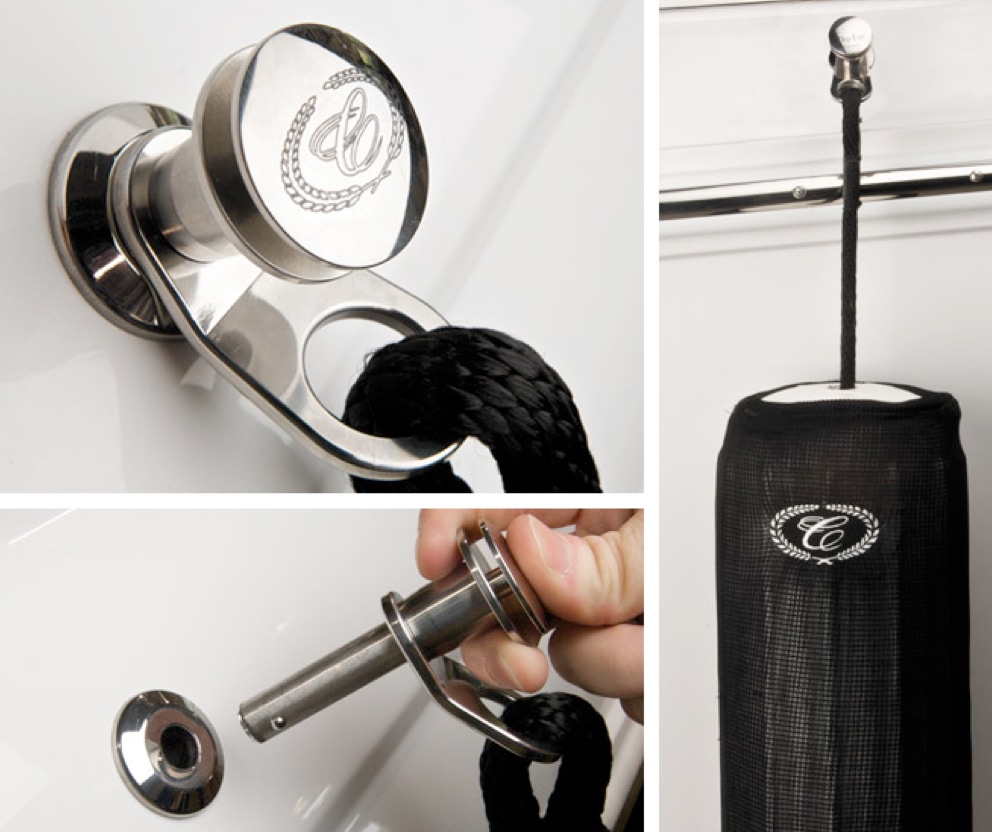 Exterior Feature
Fender Clip Package
The Cobalt stainless-steel fender clips are a quick mount system installed in the deck at the perfect fender position, so the lines are always set to optimum length. When docking, simply insert the pin into the fitting and you're done.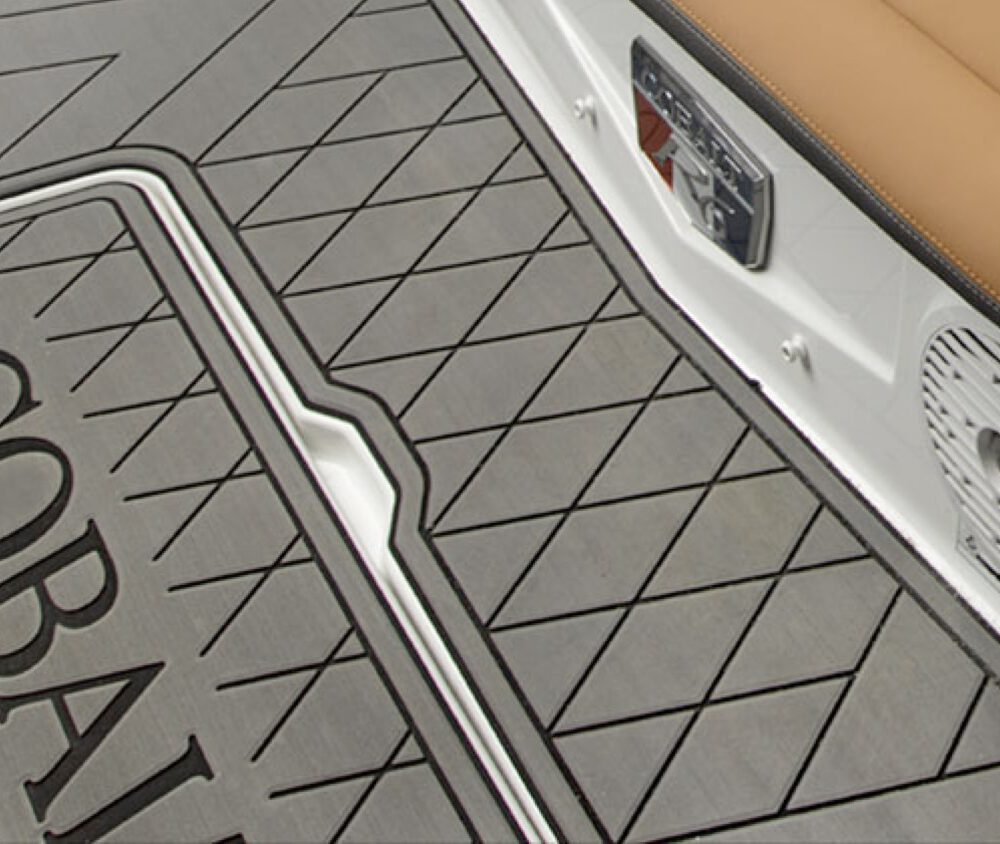 Step & Platform Innovation
SOF-TRAC POSITIVE TRACTION MAT
Dress up your swim platform with the Sof-Trac Positive Traction Mat. Gentle on swimsuits and wakeboards, you'll maintain traction even when wet. Dealer-installed kits are available for most current models with or without the Swim Step.
Interior
The R8 Outboard drives the outboard experience forward with a uniquely refined, expansive interior that features both a larger bow and cockpit fore to aft, providing extra comfort for your passengers and plenty of room for their belongings for a full and easy day of boating.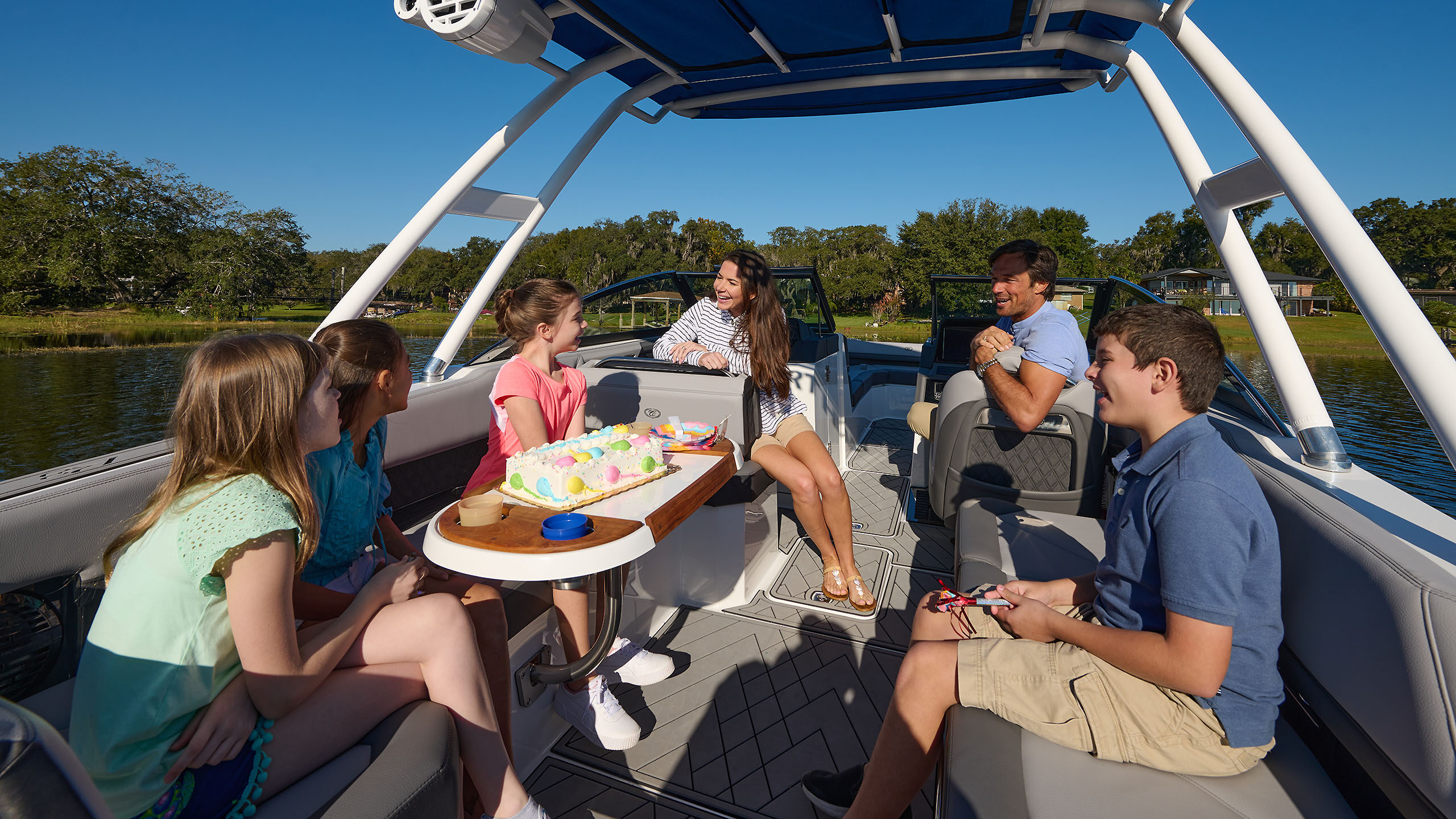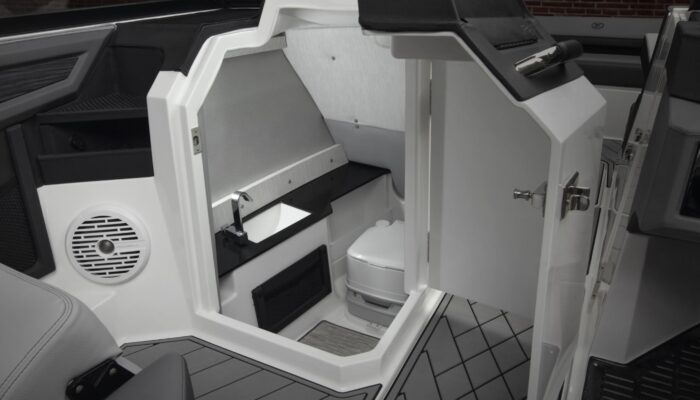 Head Compartment
Find a compartment with a deep step-down space, a tinted skylight, and a standard Porta Potti with options that include electric porcelain toilets, pump-out Porta Potti, and sink console.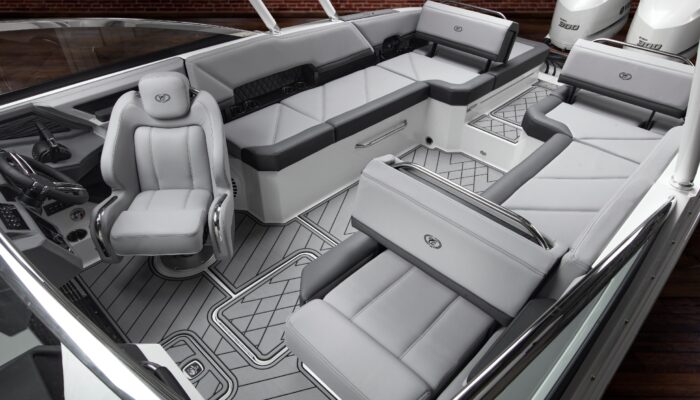 'Fresco Chil' upholstery
'Fresco Chil' upholstery to reduce temperatures by up to 20° on dark surfaces; new Sof-Trac colors and patterns in the cockpit.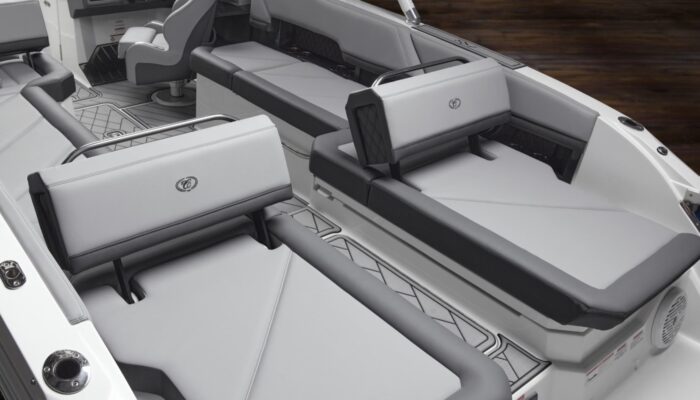 Aft Backrest
Adjustable to 2 positions—face forward or face aft on either side of center walk-thru. Stainless-steel handles add security in rough waters all supported by a heavy-duty steel hinge mechanism.