COBALT A29
The Ultimate in Style, Comfort, and Innovation
ACTIVITIES
Day Cruising
Wakeboarding
Skiing
At Anchor In-Water Activity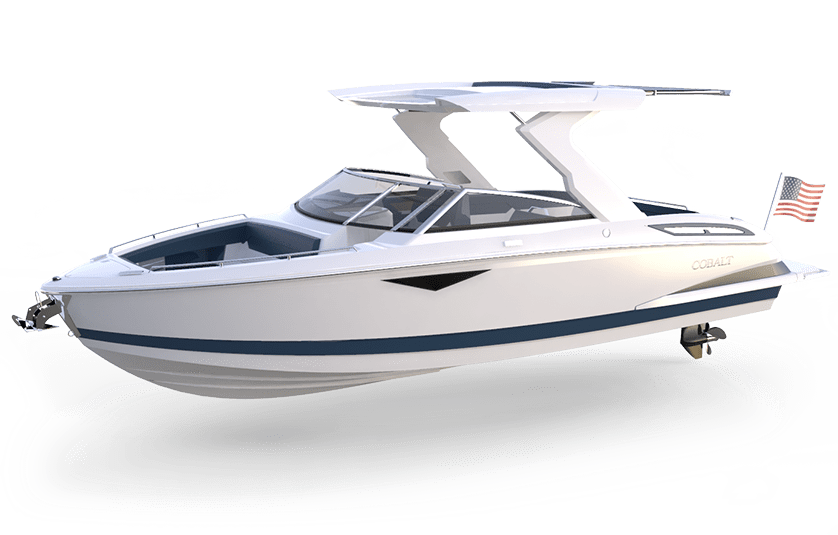 Exterior
The A29 delivers leading-edge innovations that take the A Series to another level. Experience the handling of this runabout's rugged, handcrafted construction while enjoying the space, comfort, and style of a premium yacht. All in all, it delivers head-turning style on the water and a truly standout ride.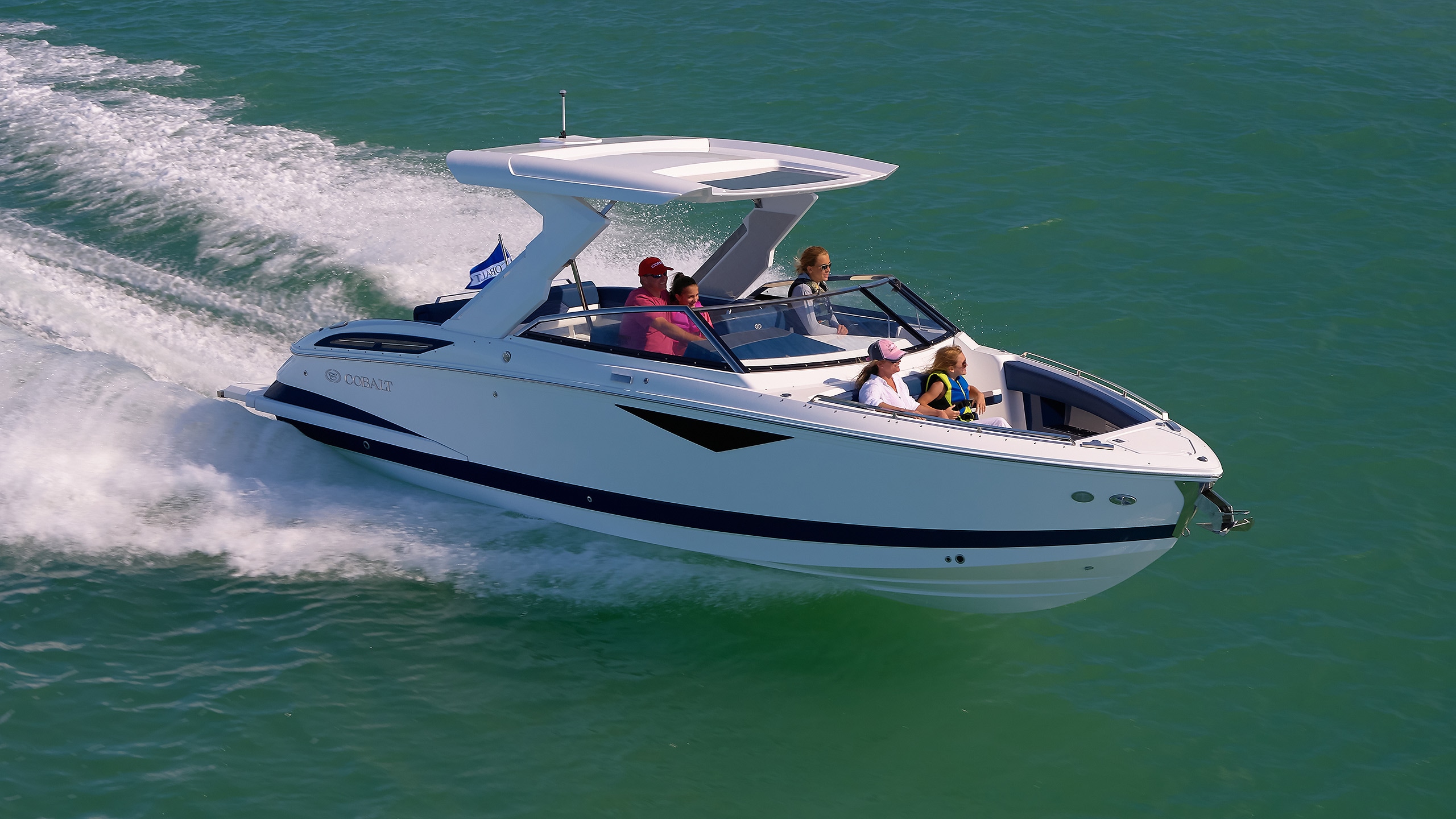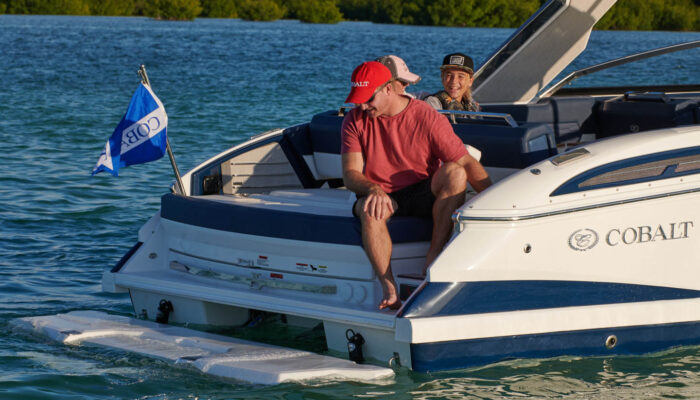 Hydraulic Swim Platform
Great for water activities, the entire full-width swim platform lowers below the water hydraulically with the push of a button, offering easy access in or out of the water and into the boat.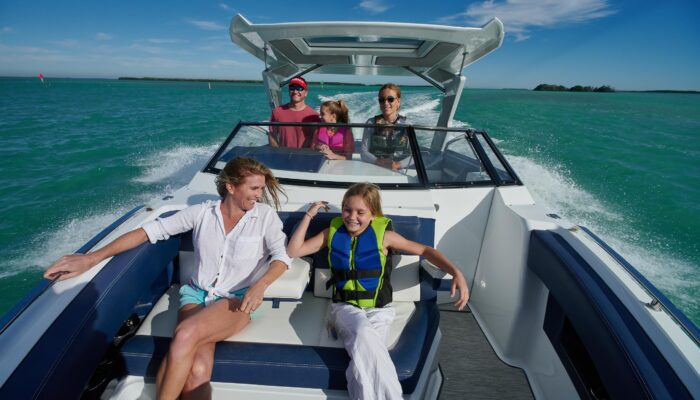 Port-side Forward Walk-thru
Port-side walk-through allows for the day cabin design and provides more comfortable forward facing seating in the bow.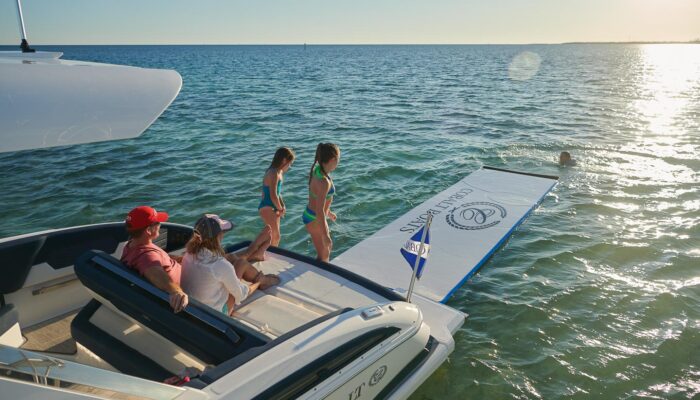 Splash & Stow™
Enjoy this easy, convenient built-in system to manage large yacht-style inflatables and store them out of sight in a dedicated compartment—deployed and retrieved with the touch of a button.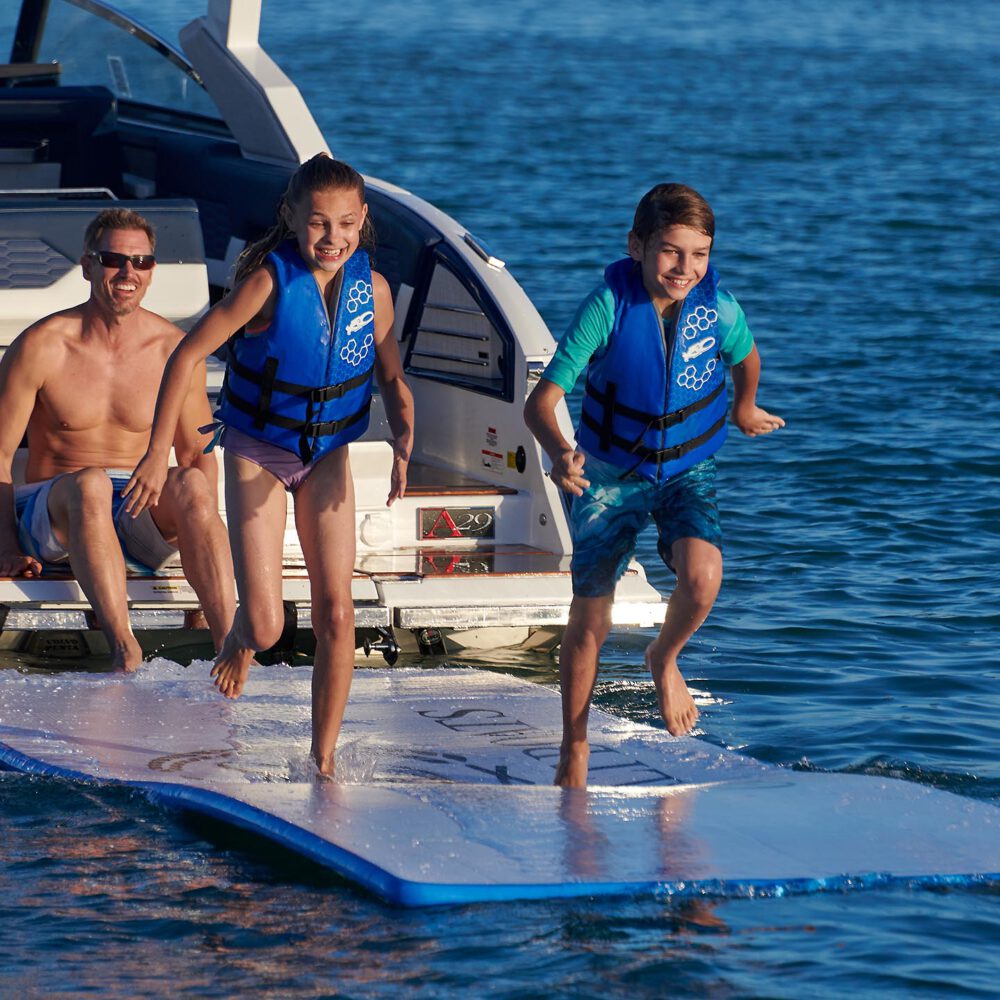 Exterior Innovation
Splash & Stow™
Cobalt's award-winning Splash & Stow™ eliminates the traditional way of transporting, deploying, and retrieving heavy-duty, yacht-style inflatables. At the quick touch of a button, the inflatable is deployed and connected to the built-in power inflator, leading to hours of fun and enjoyment on the water. Available with either the Splash & Stow™ Inflatable Round Island or Inflatable Long Rectangle Mat.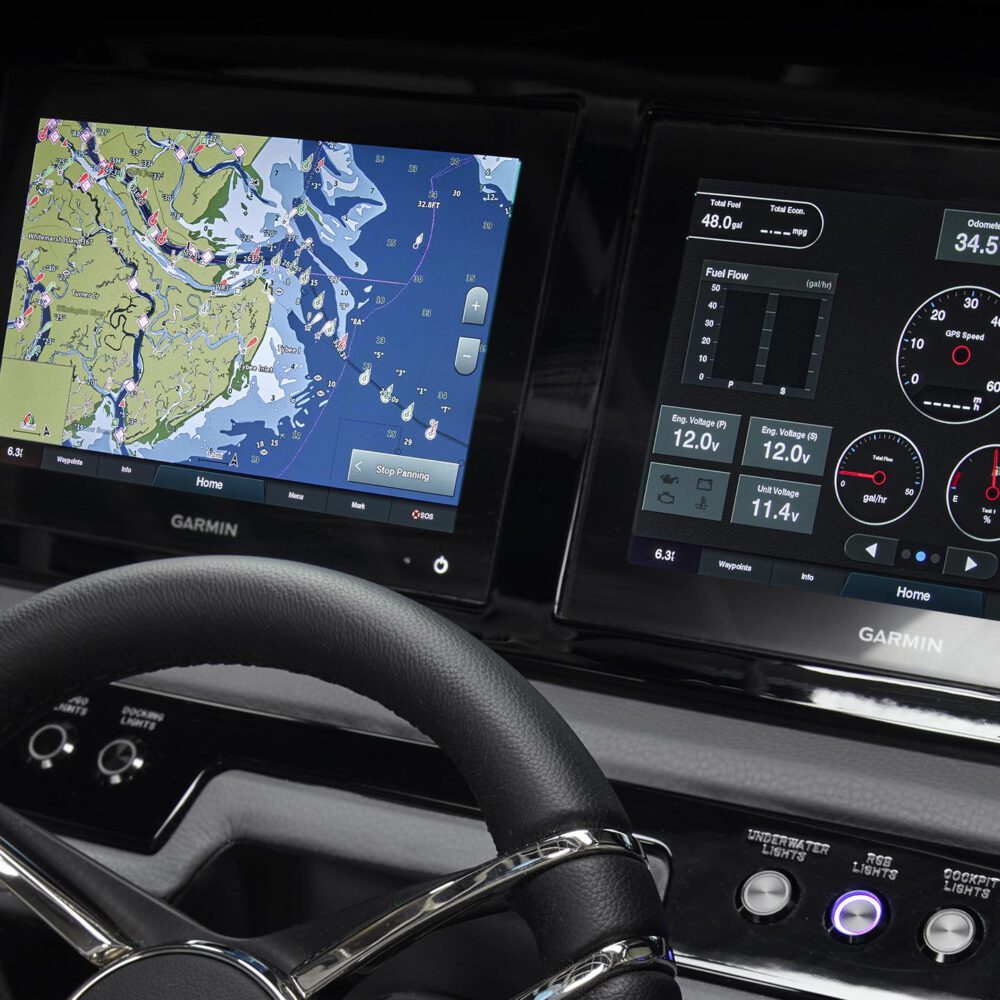 Interior Feature
Cobalt + Garmin
The Cobalt Glass Cockpit System is the premier multi-display solution for total helm control. The Garmin interface is fully integrated with the most pivotal handling and safety information from your Cobalt powertrain. The result is the ultimate boating experience now available with larger screens on select Cobalt models.
Exterior Feature
Makefast Powered Sun Awning
The Makefast powered sun awning is a compact mechanism featuring soft stop/start, silent gearbox, canvas auto tensioning, and stainless steel construction.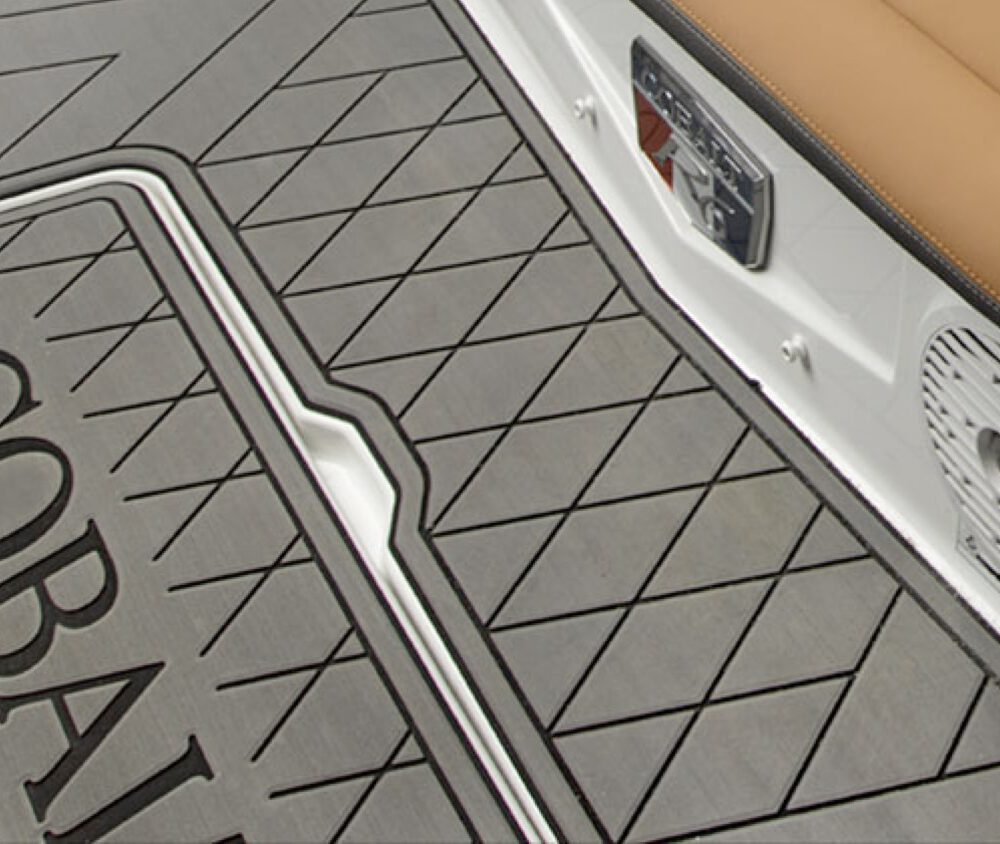 Step & Platform Innovation
SOF-TRAC POSITIVE TRACTION MAT
Dress up your swim platform with the Sof-Trac Positive Traction Mat. Gentle on swimsuits and wakeboards, you'll maintain traction even when wet. Dealer-installed kits are available for most current models with or without the Swim Step.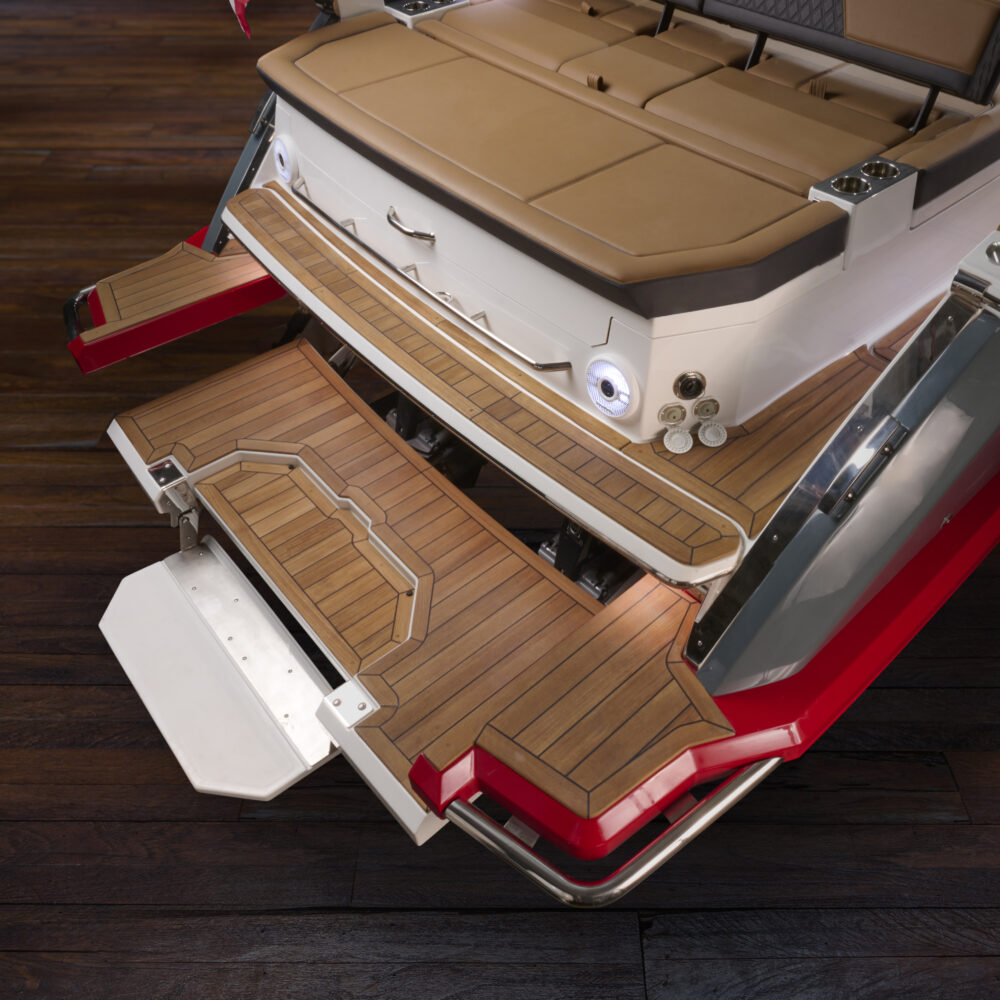 Step & Platform Innovation
Hydraulic Swim Platform with Swim Step
Combine the convenience of a hydraulically submersible swim platform with the innovation of the patented Cobalt Swim Step and you'll have a multi-level home-base for all your water-borne activities. Easy access in or out of the water with two levels deployed below the waterline.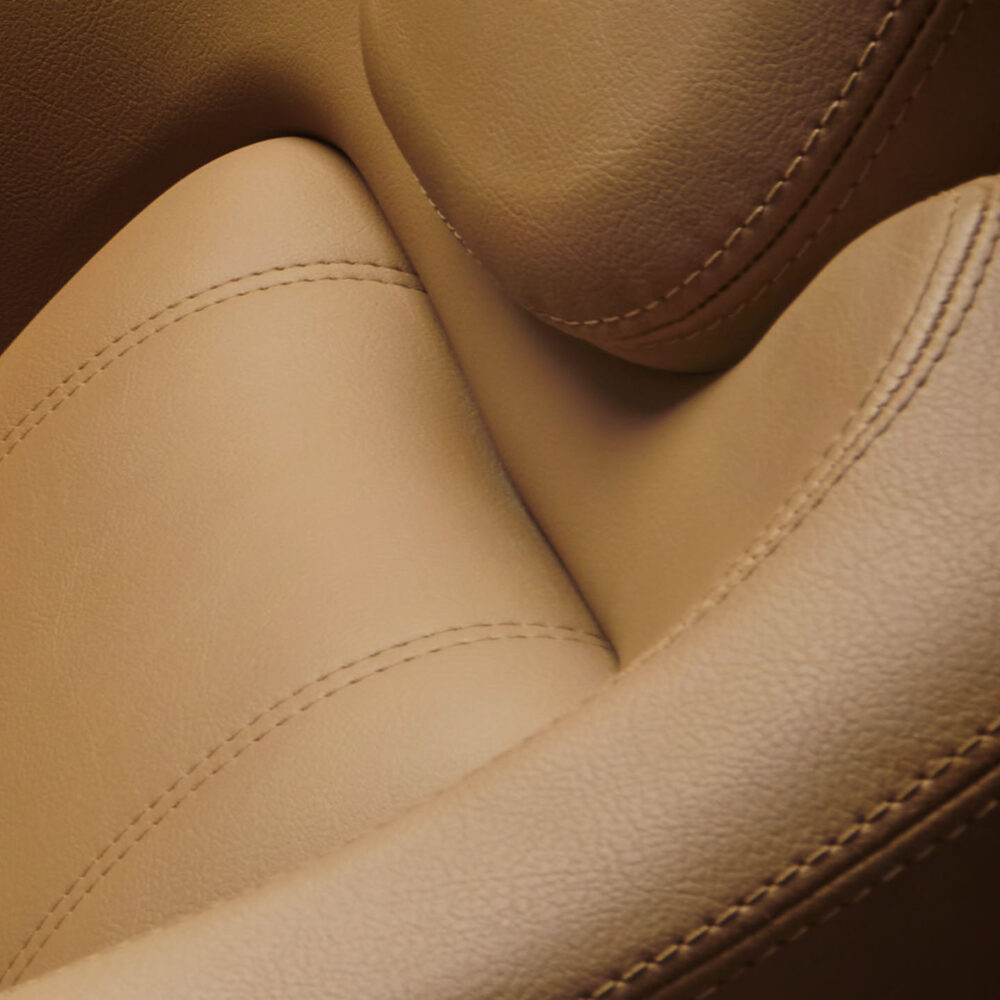 Interior Innovation
Fresco Chil Vinyl
Finally, no more hot seats on darker colored vinyl while you're out enjoying a full day of fun on the water. This anti-bacterial, anti-fungal, mildew-resistant, and sulfide stain-resistant fabric technology keeps your vinyl a full 15-20 degrees cooler than traditional vinyl even when it's out in the sun.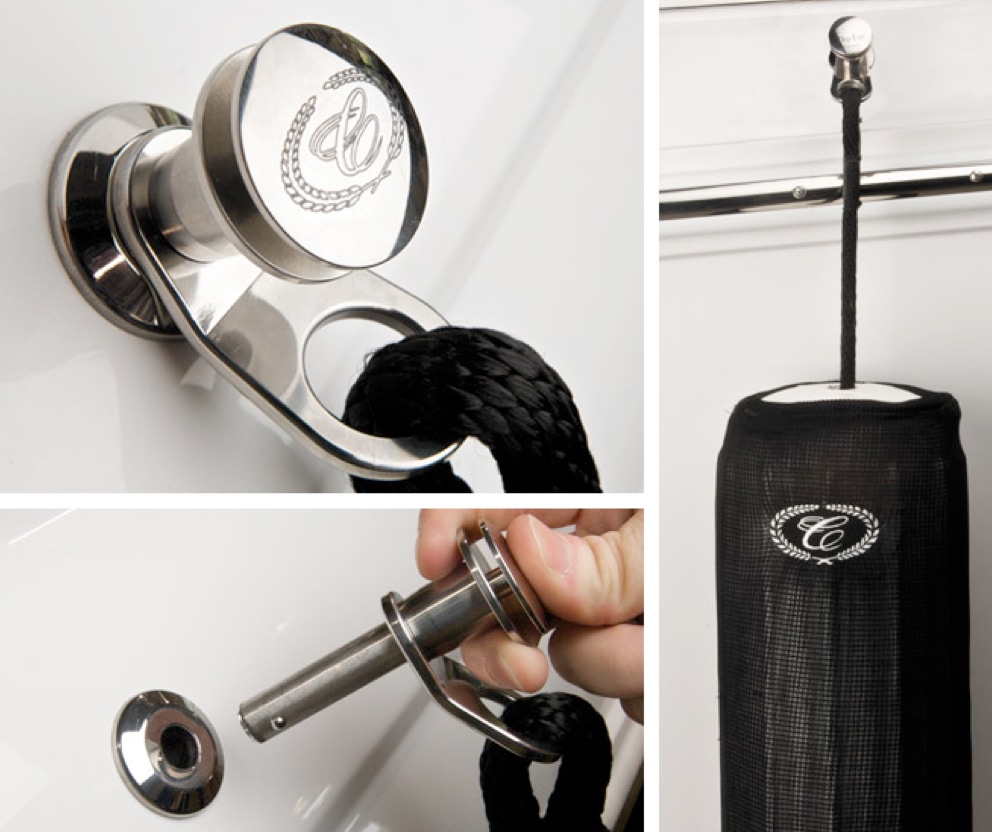 Exterior Feature
Fender Clip Package
The Cobalt stainless-steel fender clips are a quick mount system installed in the deck at the perfect fender position, so the lines are always set to optimum length. When docking, simply insert the pin into the fitting and you're done.
Interior
The elegant A29 features a surprising range of amenities—including a dual Garmin Glass Cockpit touchscreen, a spacious day cabin with a portside walk thru, plus the fun and convenient Splash & Stow™ inflatables management system that makes every day on the water memorable.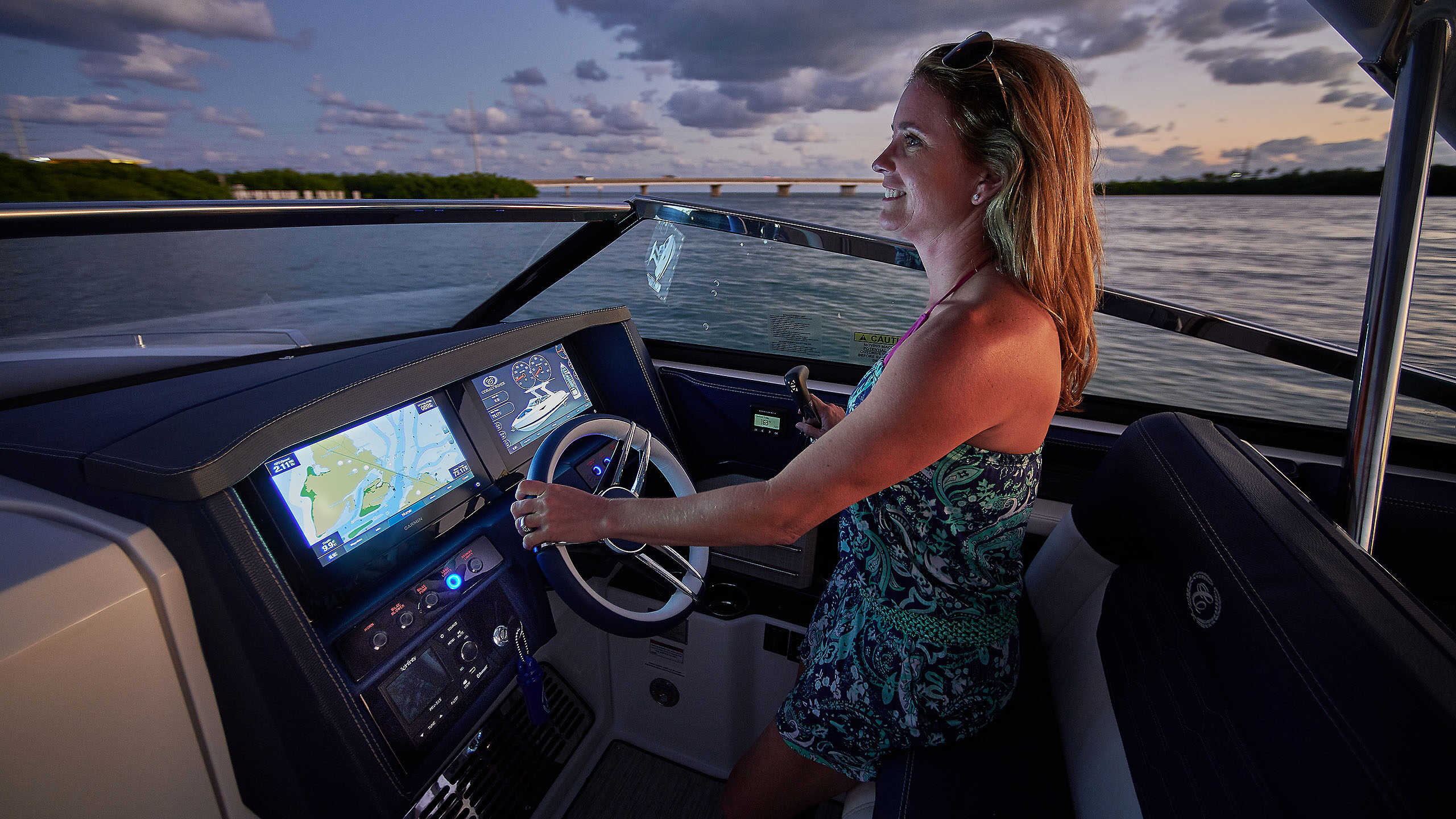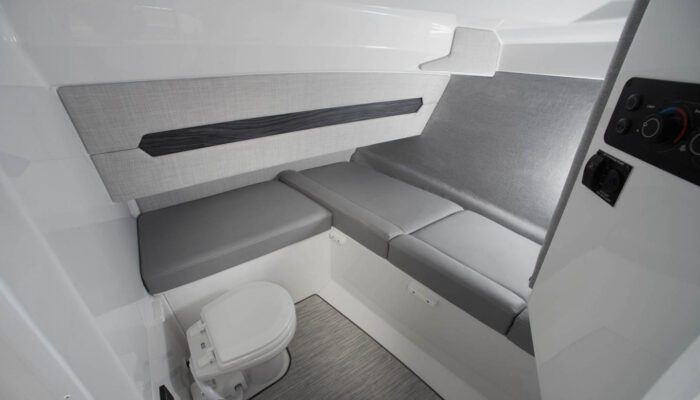 Day Cabin with Head Compartment
Find a large, step-down exterior-cabin compartment with a sink console, pump-out Porta Potti, VacuFlush options, tinted skylight, and heat and air conditioning vented from the cabin HVAC. Experience the unique center-access cabin and step down into the space for added overhead height with lounging/ large cushion surface to stretch out.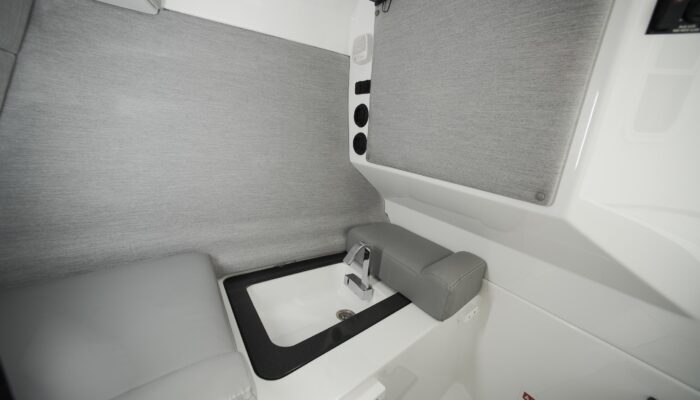 Optional: Sink in the Day Cabin
Optional sink in cabin, can be conveniently hidden under a seat cushion when not in use.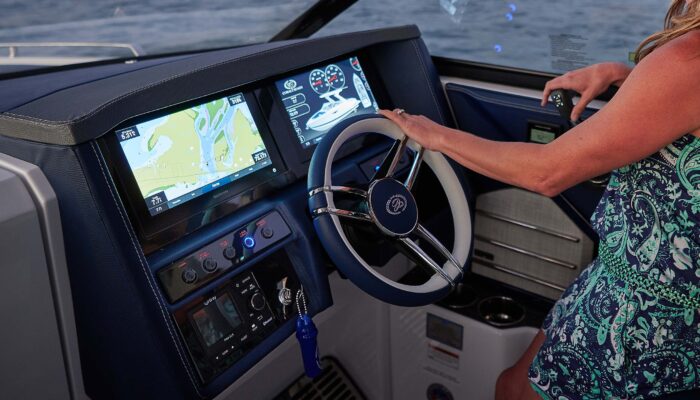 Helm Station
A captain-focused double-wide helm offers the Cobalt glass cockpit with dual 10" or optional 12" Garmin instrumentation, ergonomically positioned controls and a rich, custom-stitched console.