The R33 Outboard. Bigger. Better. Faster.
With the new R33 Outboard, you'll enjoy classic styling, agile handling, and superb performance. This yacht-certified boat is driven by up to three Yamaha or Mercury outboard engines generating up to 900 horsepower. And it will convey the undeniable sense that you've arrived.
Explore the R33 Outboard
Cobalt Boats Gives Two Employees $10,000 Each in a  Jackpot Giveaway!
Each month of perfect attendance enters a team member one chance, with the ability to earn six chances.
See the Celebration!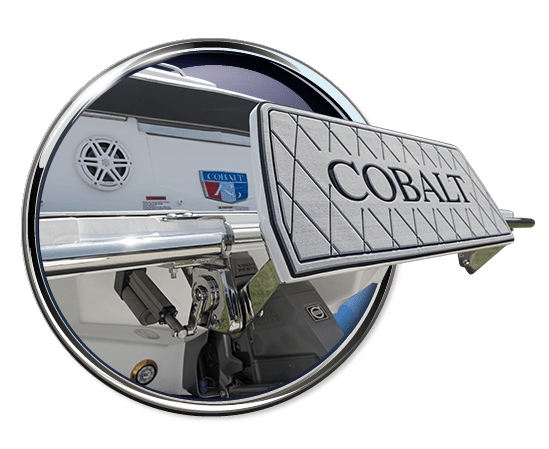 Patent Pending E-Step Electrically Powered Swim Step
Making a Great Thing Better
The patented Cobalt Swim Step is already easy to use. Making it easy to board the boat from in the water. But now, all it takes is a push of a button and the step folds into the water or returns from the water to the stowed position all from the convenience of the aft sun pad. Now available on the new generation R series – excluding outboards.
Learn More Find a dealer near you and set up a test drive today Create your custom Cobalt Boat today
Build Now