Behind The Scenes Video 1
GO BEHIND THE SCENES ON COBALT'S PRODUCTION LINE
While you may have seen a finished Cobalt boat on the water or at your Cobalt dealership, we're sure that few of you have ever seen the video we're sharing with you today. In this exclusive footage – the first in a new, exciting series – you will witness the birth of the hull of a Cobalt boat in a mesmerizing video that showcases the meticulous demolding of these amazing boats.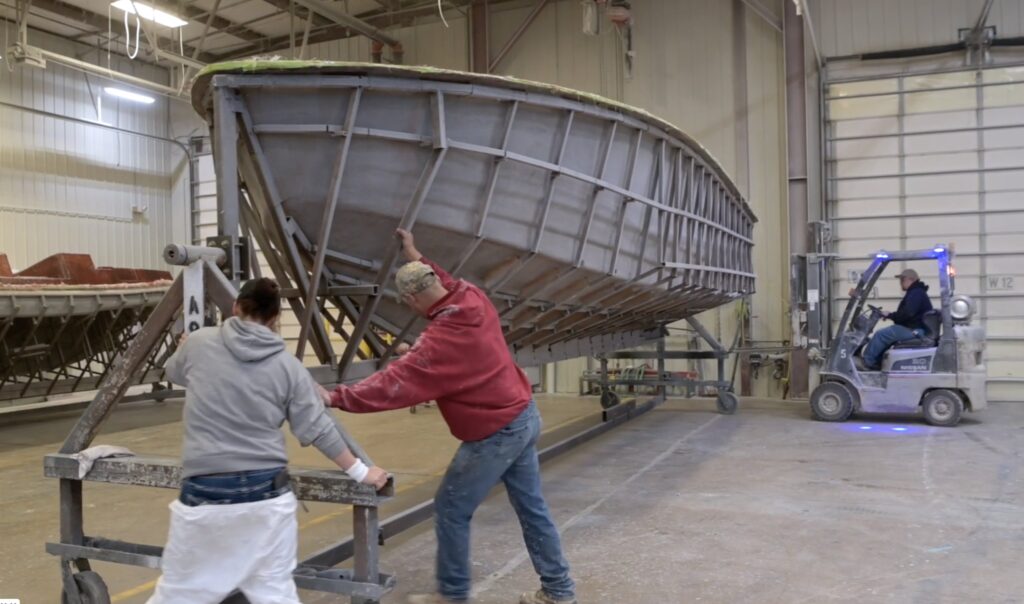 GET ACCESS TO THE REST
But there's more: By simply entering your email below, you can gain access to our upcoming exclusive series that captures the creation of a Cobalt boat, a process marked by dedicated craftsmanship and relentless innovation. This behind-the-scenes journey is your first step towards the opportunity to Experience Extraordinary.