Day Trip Safety
November 14, 2022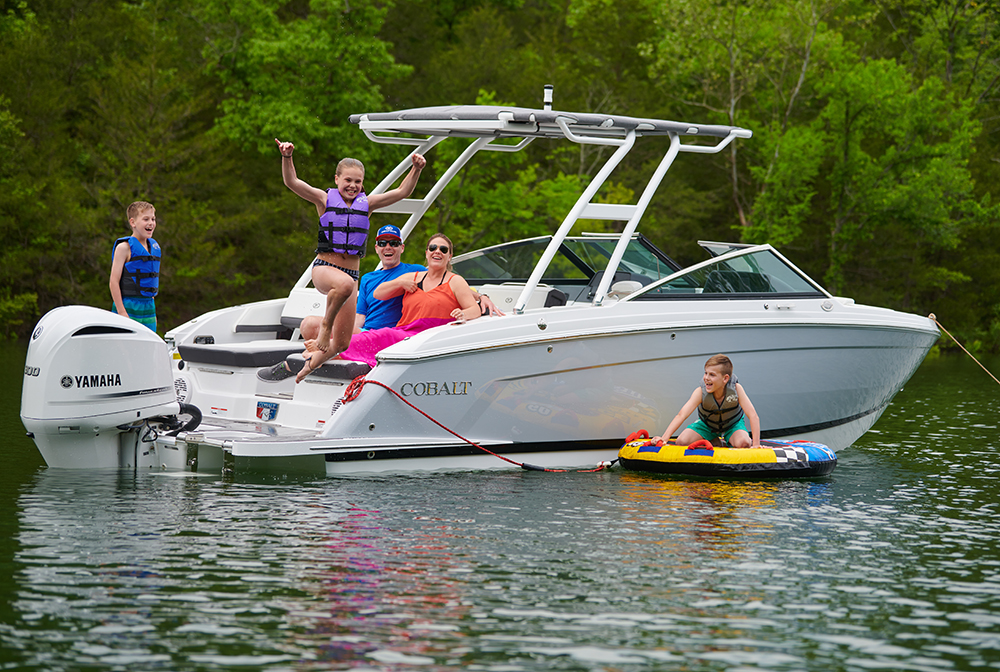 A Fine Day Out
Ahh, the weekend is here, and what could be more wonderful than spending it in your Cobalt on the water?
And to be sure your next excursion goes swimmingly, we've put together a short recap on how to prepare for the weekend, to make sure you've got everything you need and can enjoy a blissful, uninterrupted trip. While the choice of festive beverages and food, fresh water for you and your pets (along with their dish and food), ice, inflatables, skis, snorkels, fins, tow ropes and the like may be top of mind, it's also good to remember what else safe boating requires:
Confirmation that all boat systems (i.e. power, electrical, navigation) are working properly; sound nautical skills; and situational awareness on the water.
The Pre-Departure Safety Checklist
Life jackets (with whistles)
Navigation lights in working order
Handheld emergency radio with weather band and transmit capability
Flashlights
Extra batteries for above
First-aid kit
Air horn audible for at least ½ mile
Flares
Day-shape signals
Toolbox and spare parts, such as fuel filter, light bulbs and through-hull plugs
At least one securely mounted fire extinguisher
Dry bilges with working pumps
Working cabin ventilation system w/carbon monoxide detector
Weather forecast
About Those Life Jackets
While it seems like a no-brainer to carry at least one Coast Guard-approved life jacket for each passenger, some boaters might not know that an additional throwable flotation device is also required if your boat is 16+ feet in length. Just as important, make sure everyone on your boat knows how to find, put on and manage their life jacket in an emergency, and is mindful of the importance of all boat safety equipment and procedures.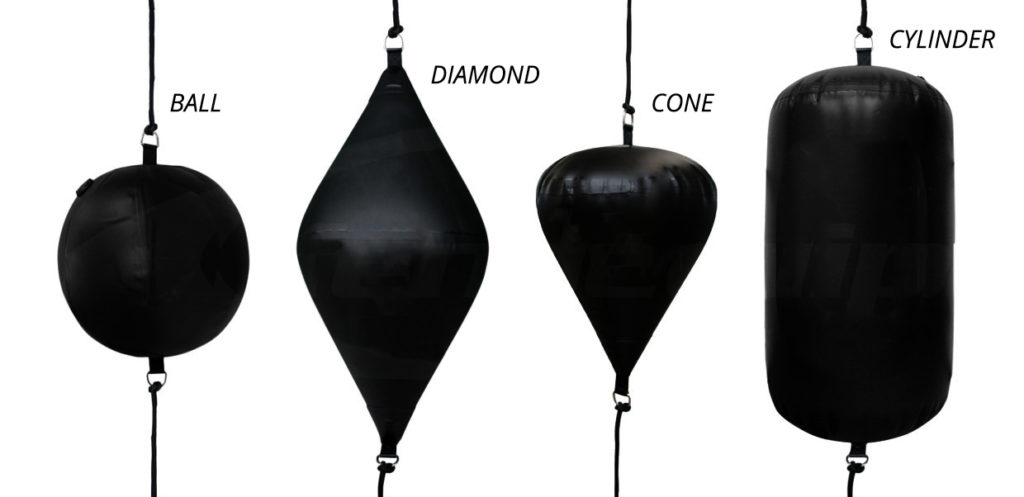 Day Shapes
An important term in maritime operations, though not as well-known in recreational boating, day shapes are black geometric symbols that alert other boats as to your status on the water. There are four basic shapes, and they're used in combination to relay such information as whether you're in distress, towing a skier on a long rope or simply riding at anchor. They're the daylight-visible way to determine when to aid, avoid or give way to other vessels, and they're required to be shown from sunrise to sunset if your boat is 7 meters (23 ft.) or longer.
Docking and Anchoring
While most competent people can drive a boat in open water, the processes of docking and anchoring take training and practice. But you can make this phase of boating less stressful by having your anchor preset with an anchor bend knot (https://www.netknots.com/rope_knots/anchor-bend, if you don't have the factory-installed Windlass Anchoring System), carrying a couple of extra dock lines in case the water dockside gets choppy, and having two or more fenders on your boat to avoid dock rash or scrapes.
Make it a habit to run through these procedures before you leave, and you'll dramatically improve your chances of having a great day on the water every time!
If you have other thoughts on getting ready for a day on the water, we'd love to hear from you! Contact us and we'll pass along your tips to your fellow Cobalt owners in our next update!