Chantilly Family Boat Show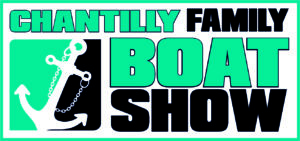 The Chantilly Family Boat Show will be the place to get your family ready for the boating season. This year's event brings it up a notch and offers more than has ever been seen in the area. More now than ever boating is just a part of a much bigger lifestyle that includes all aspects of water-sports, pleasure boating, skiing, fishing, docks, boat lifts,… It's all a part of the Boating Lifestyle.
Bring the Family for the "ULTIMATE" water-sports weekend. Your admission ticket is good all 3 days so make plans to spend the weekend to GET YOUR FAMILY ON BOARD!