Ride the Best Surf Wake on the Water
New generations of families deserve a new generation of boats, only from Cobalt. Forged at the intersection of unsurpassed luxury and superior wake surfing technology, Cobalt Surf is the choice for today's discerning, fun-seeking family.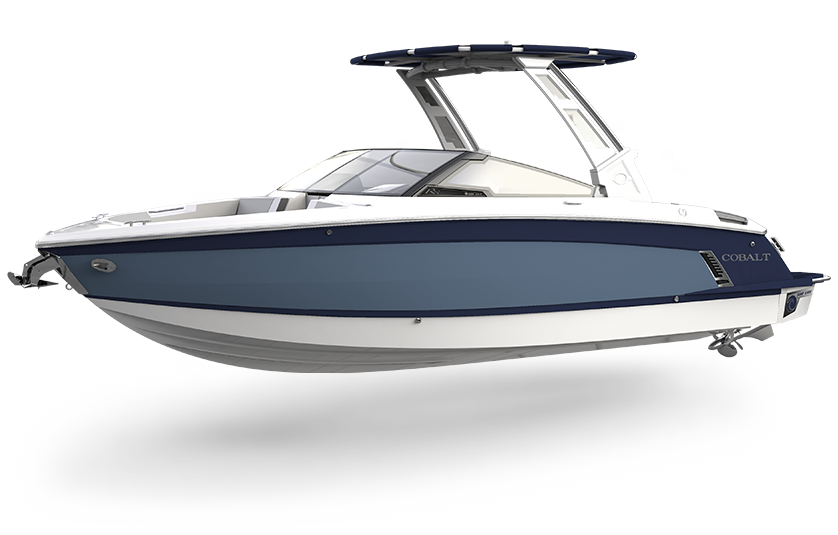 Equipped with a Volvo Penta FWD Engine, the boat is pulled through the water by two forward-facing, counter-rotating props, generating top speeds with ease. With the one-touch versatility of full-range power trim, drivers can easily manipulate the wake for surfing, wake boarding or smooth cruising. And with Cobalt's signature deep-V hull design and extended running surface, you get the soft, dry ride you expect from a Cobalt – no matter the conditions.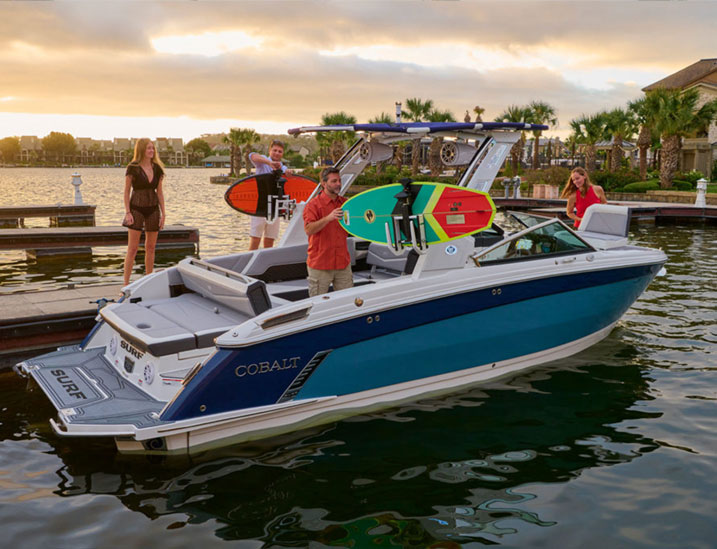 Luxury
The best-engineered surf boat in America is also the most luxurious boat on the water. From the handcrafted interior and award-winning ride to the deep-V hull design and finely crafted interior details, luxury is truly found in every detail. With the Cobalt Surf Series, experience unsurpassed elegance and comfort in a boat designed to meet the diverse demands of a full day on the water.
Helm & Controls
The Cobalt Surf cockpit is where you can really see and feel the difference between a Cobalt and other surf boats. The upholstery-over-fiberglass helm station, stainless steel switches, glass cockpit touch screens and aluminum dash panel all insure the premium functionality and overall durability of your boat – a small sampling of the many interior details that make Cobalts unique in the surf category.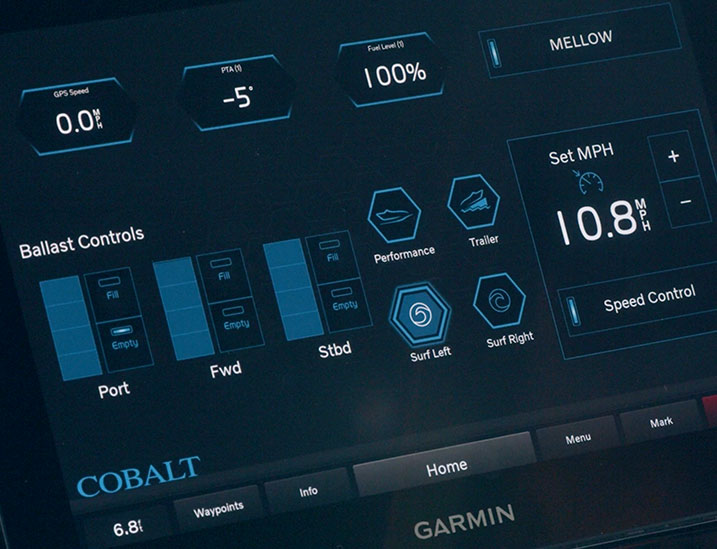 Custom Wave Technology
With Cobalt's revolutionary surf system, Custom Wave Technology powered by Volvo Penta, you get the combination of Malibu Surf Gate™ with an explicitly designed surf hull, the Volvo Forward Drive engine, and six hard ballast tanks that can have as much as 2,300 pounds of ballast. The result is a best-in-class wave that will even compete with some competition towboats.
Learn More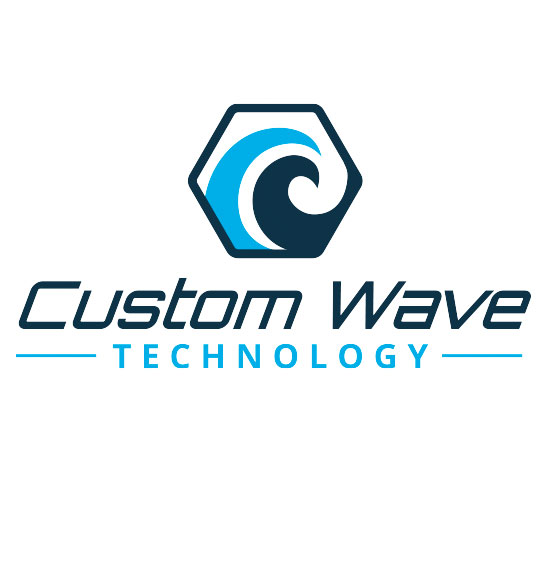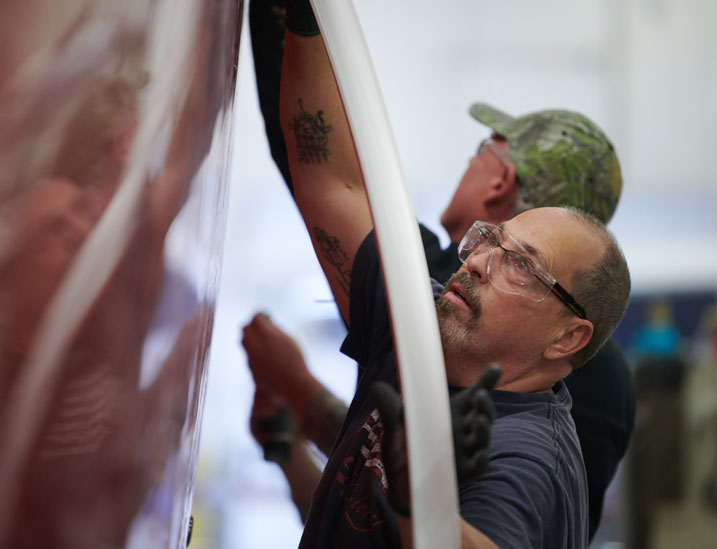 Design & Construction
You don't have to stand next to a Cobalt Surf boat to identify and appreciate its unique elegance – you can see it from a mile away! The highest performing and meticulously engineered boat on the water is also the most beautiful and well-constructed. Every Cobalt Surf boat has the styling and construction that can only be a Cobalt. From its unique 14-layer fiberglass reinforcement at the keel, barrier coat between the fiberglass and gelcoat, and boat graphics molded directly into the fiberglass – every Cobalt Surf boat stands out among all others on the water.
Wake Responsibly
Stay at least 200 feet away from the shoreline, docks, or other structures.
Keep music at reasonable levels. Sound travels well over water. If it's loud enough to hear at 80 feet back, it is likely loud enough for homeowners to hear, too.
Minimize repetitive passes on any one portion of shoreline. Once you've run the same line for a while, move on to another area. Find a dealer near you and set up a test drive today Create your custom Cobalt Boat today
Build Now