Wake Surfing: Trending Hot
November 14, 2022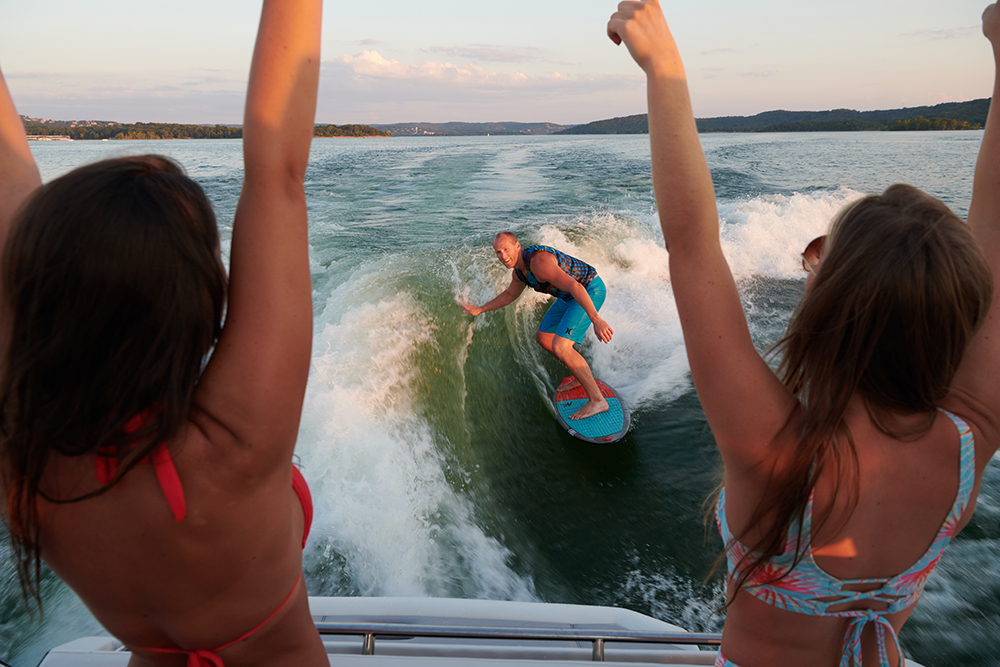 The Hottest New Watersport
If you're a long-time boater, you can be forgiven for still thinking the most popular watersports are waterskiing or wakeboarding. Because over the past 8-10 years, wake surfing has become the hottest new trend in water recreation, and it's showing no sign of slowing down. As the online site Best Boat Report noted in 2021, "Whereas at one time it was relatively unusual to see a wakesurfer in action, now you're likely to see them on calm waterways everywhere."
Surfing the Wake
While waterskiing and wakeboarding are still popular activities, there are some excellent reasons why wake surfing is attracting so much attention. These range from its relative safety, to the way it provides ocean surfers with inland access to a wave, to the development of sophisticated wake surfing systems on boats, to the fact that it can be enjoyed by people of all ages. Most of all, though, is that it's fun to do!
What It Is
If you haven't seen it, wake surfing is the process of riding the wave that a boat naturally creates, its wake. (Fun fact: The waves created by a moving body in the water, called feather waves, always occur at an angle of 19.47 degrees to the direction of motion, whether that body is a Cobalt boat or a swimming duck.)
So wake surfing, Cobalt style, provides the hands-free experience of cruising over the water in the pocket of a perfect wave at a leisurely 10-12 miles per hour. You can simply enjoy the ride, or you can pump the wave for a little more speed. And since waves created by the Cobalt SURF system are so consistent, you can even learn to do such ocean surfing tricks as cutbacks, floaters and top or bottom turns.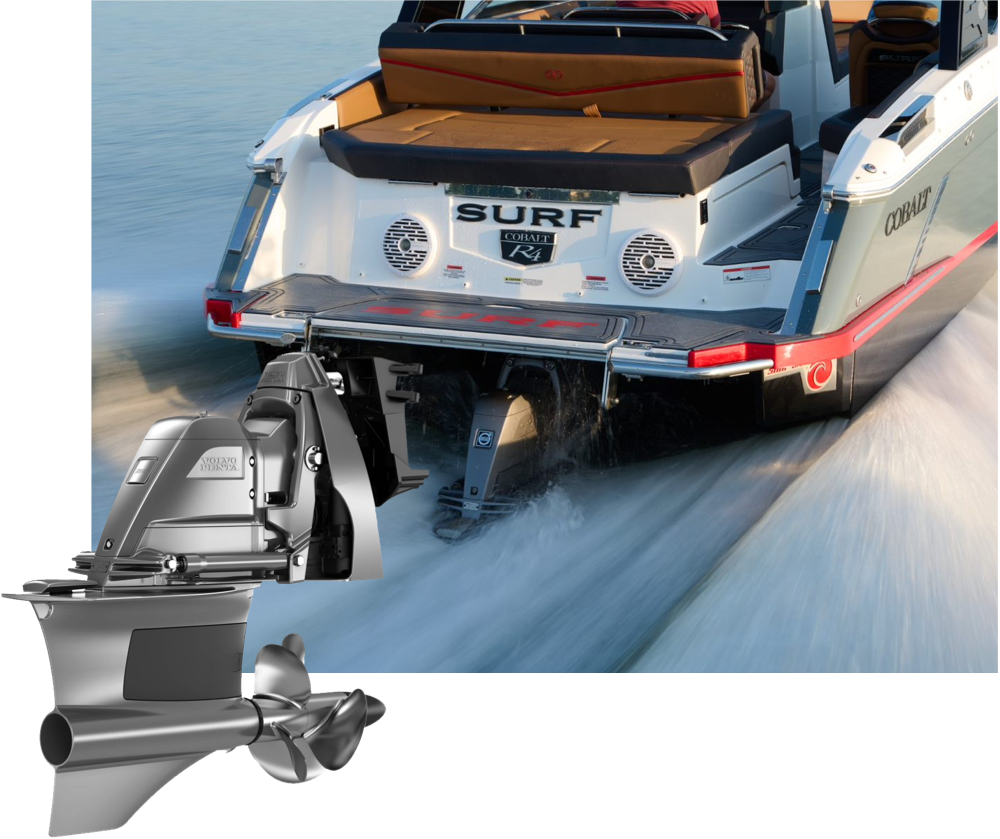 A Family Experience
To many boat owners, the most important aspect of wake surfing in a Cobalt Surf model is that it's so safe for the entire family. With hulls derived from our deep-V design, our proven, stern-drive propulsion layout faces the propellers forward, well ahead of the swim platform, to pull rather than push the boat through the water. Add the fact that Cobalt's exclusive SURF control system continually configures and tunes boat attitude and speed to create a world-class wake, and you have an endless supply of weekend entertainment.
A Sport That's Easy to Love
While waterskiing and wakeboarding are phenomenally entertaining sports, the rapid rise in popularity of wake surfing has led to an entirely new way for families to enjoy their boats. Wake surfing is easy to learn, safer, less strenuous (so you can enjoy it longer) and delivers a high fun factor to people of all ages. And with the Cobalt SURF System able to deliver perfect waves at the touch of a few buttons, it's easy to see why our Surf models are fast becoming our most popular!
If you have other suggestions for new trends in recreational boating, we'd like to hear from you! Contact us and we'll pass along your ideas to your fellow Cobalt owners!