New Cobalt Model A29 Enhances Its Popular Bow Rider Series With A Unique Blend of Innovation and Elegance
February 12, 2019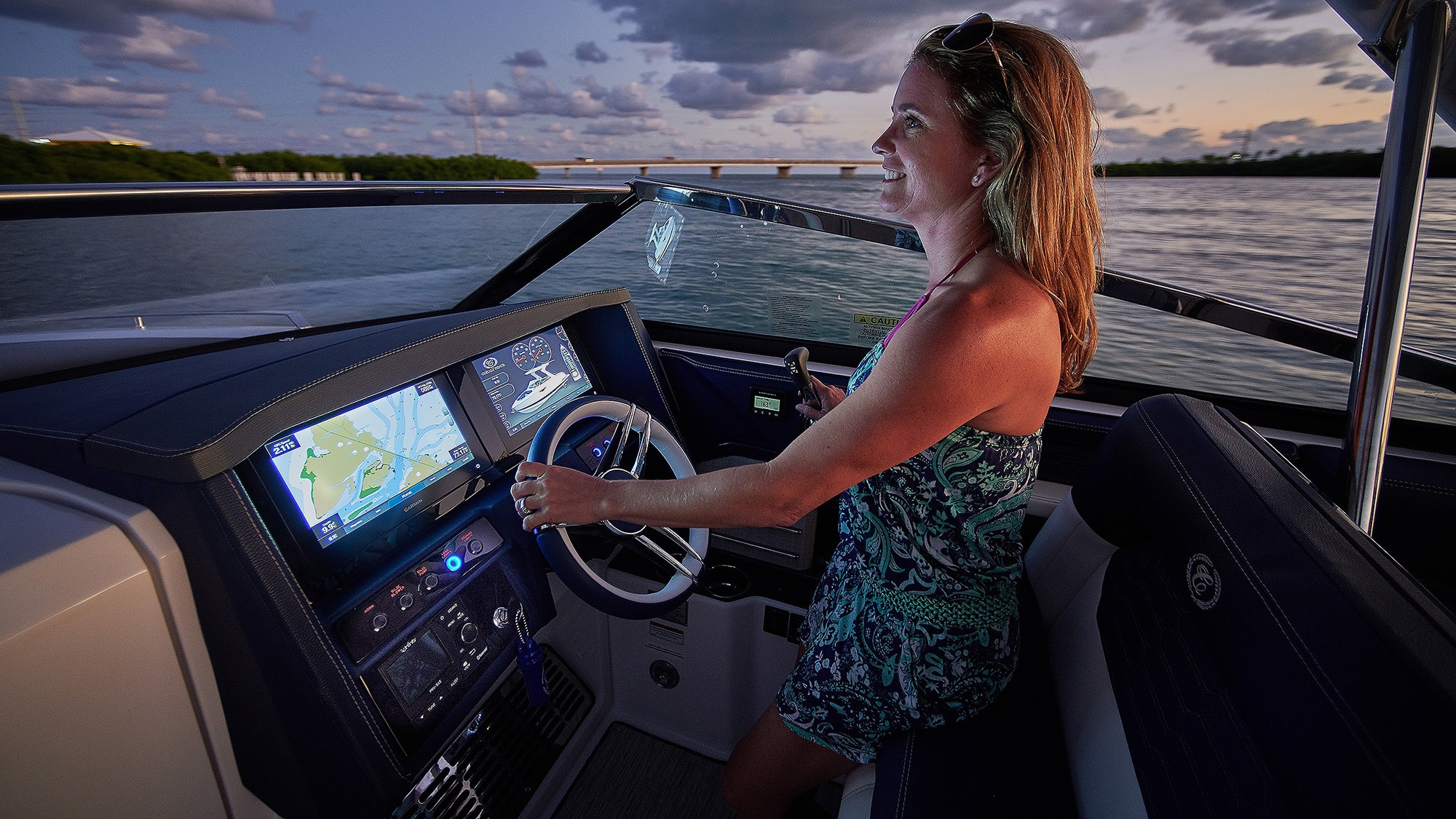 Along with a wealth of luxury features, the advanced, 2020-model A29 introduces Cobalt's revolutionary Splash & StowTM interactive inflatable management system (IMS)
NEODESHA, Kan., Feb. 12, 2019 (GLOBE NEWSWIRE) — Offering a head start on the 2020 model year, premium luxury manufacturer Cobalt Boats has introduced the new Model A29, which incorporates a host of advanced technology and day-boat convenience features, and features the company's new fully powered, patent-pending Splash & Stow inflatables management system (IMS). Enabling owners to readily deploy, retrieve and store their water recreation devices, the built-in Splash & Stow system is a convenient way to enjoy the latest generation of inflatable rafts, paddleboards, and floating cabanas.
The 29-ft. version of Cobalt's deluxe crossover A-series, the yacht-certified, 7,200-lb. Model A29 is designed around a rigid Fiberglass structural grid with a deep and spacious bow area. A double-wide helm and port-side walkthrough floor plan contribute to outstanding functional interior ergonomics, and such comfort elements as an oversized head/changing room, an electric fold-down arch, 36 cubic feet of floor storage, an optional galley with refrigerator, and optional air conditioning to the helm and day cabin enhance the luxury boating experience.
Quiet and refined when running, the A29 brings digital technology to pleasure boating with a glass cockpit and an advanced vessel control system that uses the Android OS to provide for intuitive, smartphone-like operation. Functions and longevity are enhanced through the use of app-driven custom upgrades and a future-proof interface. A Siren Marine 'smart boat' system remotely monitors battery levels, bilge pump, and other routine status items, relaying this information to the owner via a Cobalt smartphone app. A built-in wireless charging station supports this caliber of convenience; keeping smartphones and other mobile devices ready to use at all times, at the dock or on the water.
A full-beam swim platform with Cobalt's signature folding swim step is standard, complemented by an optional hydraulic lift/lower system. Integrated bow armrests and an available sunshade enhance the passenger experience, and appearance features include an optional teak floor and color-coordinated engine vents.
"Designed to represent our usual high level of quality, performance, beauty, and customer-centric luxury, the A29 signals a new direction in boating innovation for us, especially with its advanced operating technology and the exciting new Splash & Stow recreational feature," said Paxson St. Clair, Cobalt's President.
About Cobalt:  Headquartered in Neodesha, KS, Cobalt Boats LLC, is a publicly owned, industry-leading manufacturer of luxury family day boats. Combining uncompromising product quality with customer-inspired innovation and value, Cobalt, a division of Malibu Boats, has earned an international reputation for unmatched customer satisfaction through its World Class Dealer Network. Learn more at www.cobaltboats.com
Contact: Kelle Pierce
kellep@cobaltboats.com
1715 N. 8th St., Neodesha, KS 66757
800-835-0256
www.cobaltboats.com