An Updated message from Cobalt to our customers.
April 15, 2020
Dear Valued Cobalt Customers and Partners:
We are in a unique position where we are witnesses to an unprecedented event and set of reactions. Like us, you have likely received many messages communicating how companies are managing this situation and perhaps even from businesses you haven't heard from in years. Our goal is to share our plans in an unobtrusive way and to remember that we will come out of this time together, lives will resume normality and we will be stronger and more resolute. Our prayers are with all of you as well as your families, friends, co-workers and your companies.
A core value of Cobalt is the safety of our team members. We believe it and we live it. We've made the difficult decision to continue the shut down of operations in our production facilities. This was done out of an abundance of concern and caution for our team members and their families—this was very much appreciated. We cannot see into the future, but at this time we plan to resume production and building boats on Monday, May 4th.
For those of you that have boats on order, we want to assure you that we will be building your boat. We will prioritize customer sold boats and plan to build them as first priority. In a normal situation, there is a mix of customer sold and stock boats being built each day. Upon return, our focus will be on customer sold boats first, meaning your dealer and you will see the completed boat as soon as possible.
Our dealers remain open subject to the regulations of their individual states, but almost all of the dealers are capable of scheduling individual appointments. Dealer websites and our website are also available and we will plan to post any changing information or plans there.
For now, God Bless You and stay safe!


Jack Springer
Chief Executive Officer
Malibu Boats, Inc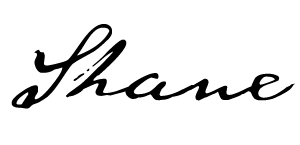 Shane Stanfill
President
Cobalt Boats, LLC