E-Step, electrically powered swim-step.
August 25, 2020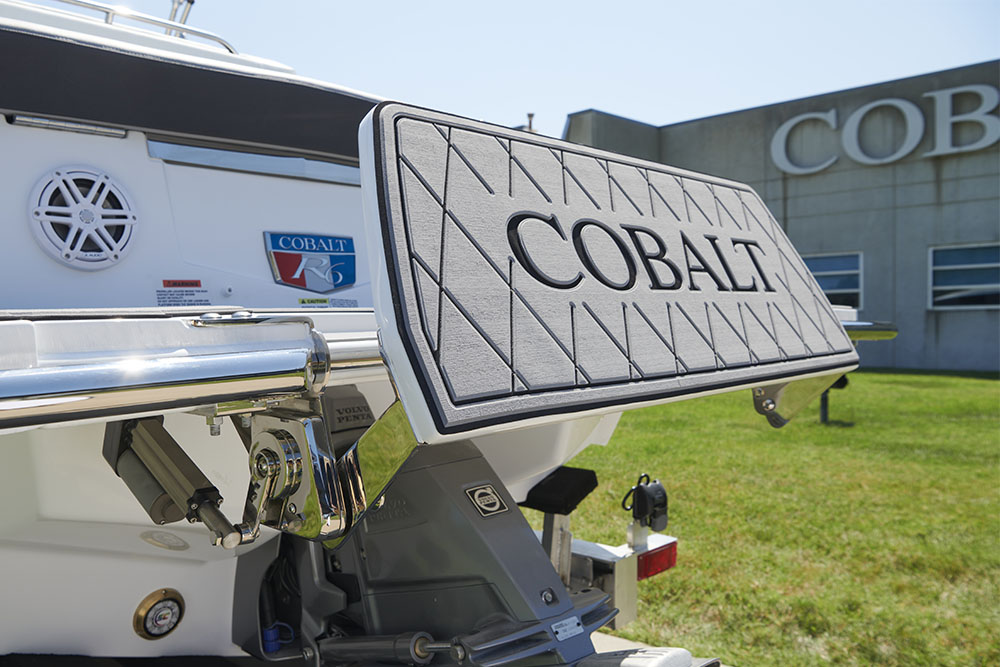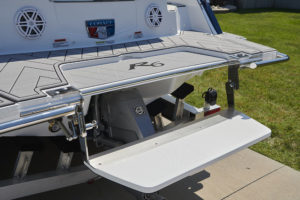 With the innovation of the new patent pending E-Step, Cobalt has taken a great thing and made it even better. The patented swim step is already easy to use. Making it easy to board the boat from in the water. But now, all it takes is a push of a button and the step folds into the water or returns from the water to the stowed position all from the convenience of the aft sun pad. Unlike the competition the E-Step deployment has a near silent actuation, making it the quietest actuated step on the market.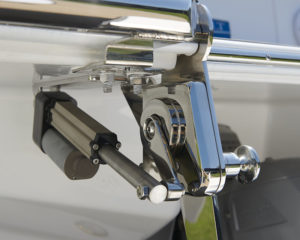 The E-Step was designed to be sleek, simple and effortless. With all the components condensed down to have the smallest form factor possible, no inconvenient obstructions or bulky items will get in the way. Due to this small form factor the E-Step was designed to retrofit any of the new R-Series boats, excluding the outboards.
 In the case power is off or malfunction, the E-Step has a manual deployment feature that allows it to be deployed independently as a traditional step with traditional knob pull out design. 
 The patent pending E-step continues the craftsmanship and quality of the Cobalt promise, made of high grade materials such as mirror polish 316 Stainless Steel and 2205 Stainless Steel.