Summertime Reminders
November 14, 2022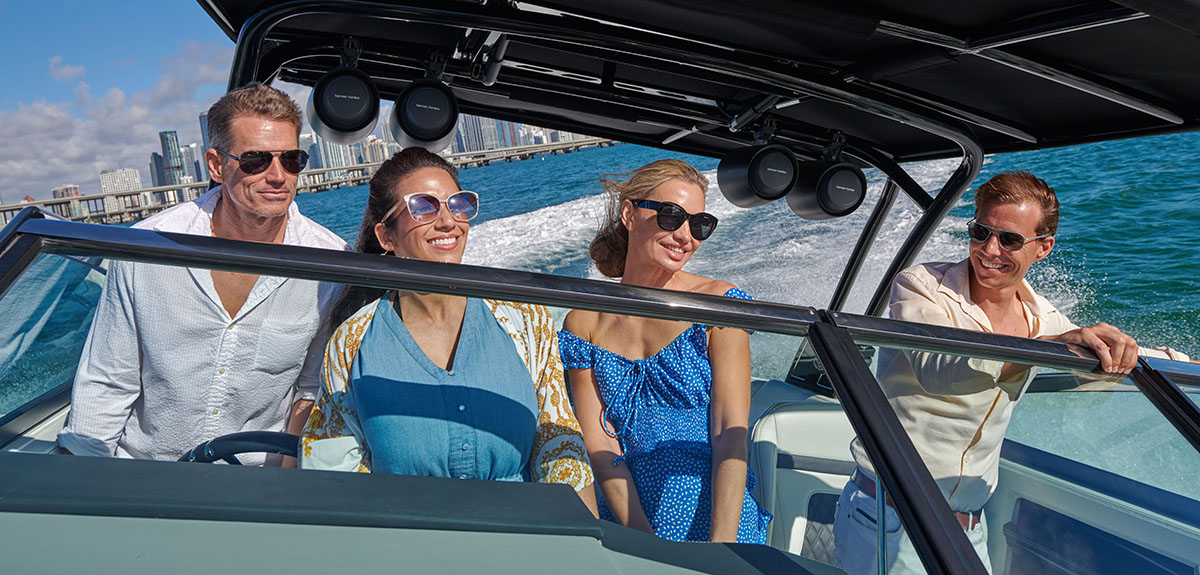 Keep the boat dry!
Obviously the boat gets wet while being used from the weather and just plain fun. But during those "Off Hours" you need to make sure the boat has adequate ventilation so the moisture can evaporate.
Here is a list of things to do to the boat at the end of each day's use:
Dry off the interior:
It only takes a few minutes to go over the interior with an absorbent towel.
Open the storage areas:
Under the seats
The head compartment door if so equipped
Floor storage areas
Don't leave wet towels, bathing suits, etc., in the boat overnight.
If the boat is trailered or on a hoist out of the water, make sure the wet dock lines are allowed to dry out overnight.
Cover the boat to protect it from the weather:
Tonneau Covers

Don't forget to use the supplied Tonneau poles to "tent" the covers, both bow and cockpit areas. The receptacles on the covers are vents and will help exhaust moisture.

Mooring Covers

Again, don't forget to use the supplied supports whether they are straps or poles. There are vents in these covers at the windshield to allow moisture to escape.
Make sure there is plenty of fuel aboard for the next day's use:
If possible, use Non-Ethanol fuel, many marinas have this type of fuel – many automotive gas stations do not! The fuel purchased at an automotive gas station probably has up to 10% Ethanol. This fuel is hard on marine fuel systems including fuel tanks, fuel lines, fuel filters and the engine's fuel injection system.
Keep a list handy in the boat of items needing attention at the next service performed by your Cobalt dealership.
The gelcoat finish:
Depending on the water you boat in, the gelcoat finish can start looking dirty with just a few outings. Wiping down the full and deck of the boat at the end of the day only takes a few minutes and will aid in keeping that finish looking new for a long time. Occasional waxing doesn't hurt either!
Keep track of engine hours:
Marine engines and drives are working much harder than their automotive counterparts. It is very important the engine/drive system is serviced regularly. For most boaters, this is every 100 hours or at least once a year. Your Cobalt dealer can help you with your particular needs based on the area where you boat.
If you're interested in taking your own Great Loop adventure, we're interested, too! Contact us and we'll be glad to cover your progress and pass along tips from your fellow Cobalt owners!