Comparison Shopping
November 14, 2022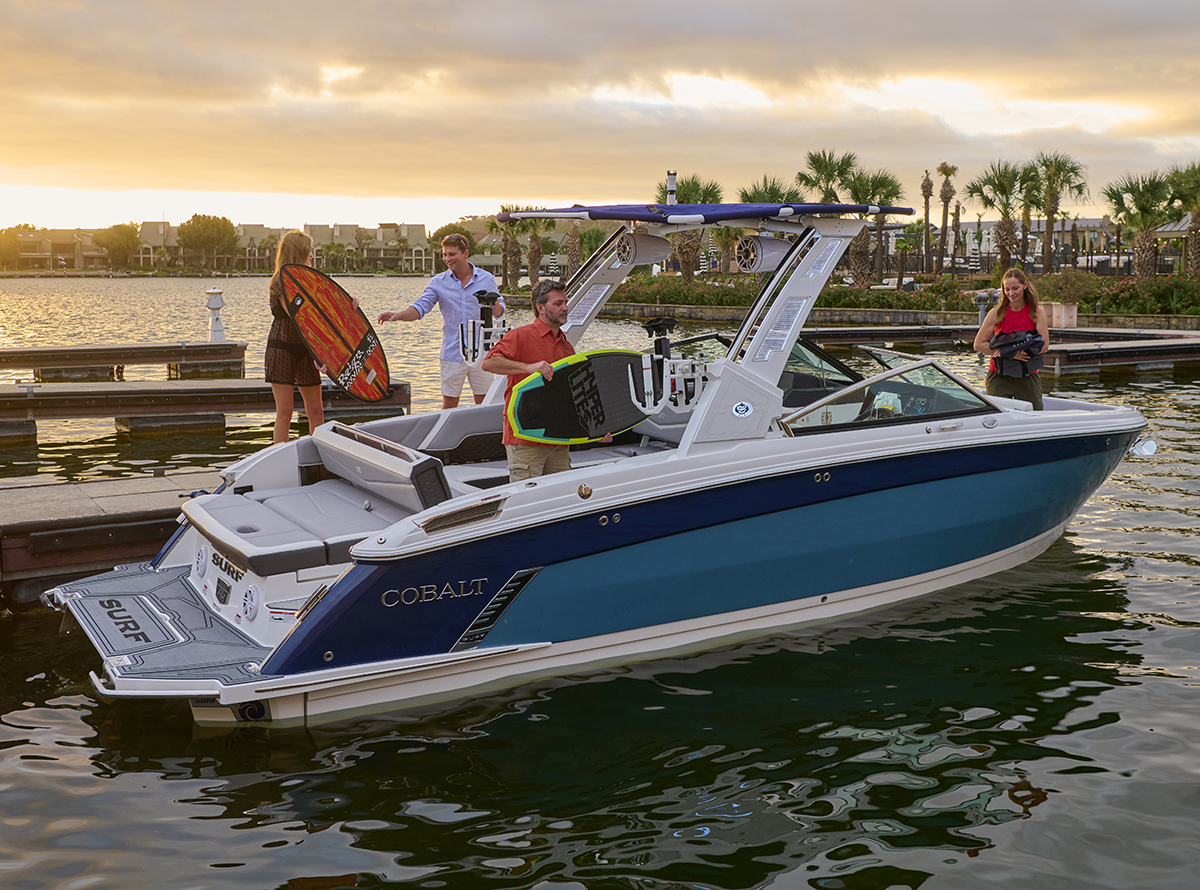 The Cobalt Difference
People buy Cobalt boats for many reasons. Some choose Cobalt for the quality, while for others, it's the performance. Some are drawn to the classic style and clean lines; others have simply wanted a Cobalt for years. While some feel an immediate response to the look and feel of a Cobalt in the water, others research and consider all options to satisfy themselves they're making a sound business decision.
Owner Feedback, 1
Michael E.
"Owned a '14 Cobalt R7, traded it in on '19 MC X24. Very disappointed and bought '20 Cobalt R5 Surf. Totally love the versatility for cruising and surfing, and also the forward drive. Classic Cobalt design with great looks whether on plane or at rest. Roomy cabin, great surf technology, easy access from a dock or the water, just a delight to own and operate. Could not be happier!"
Your Vibe Attracts Your Tribe
In almost every case, buyers listen to other owners because they understand that choosing a boat brand is ultimately about belonging to a select group of people – ones who share the same values, like members of the same tribe.
Owner Feedback, 2
Jeffery B.
"This is our first Cobalt and we have not been disappointed. We love it and just enjoyed our first full boating season with no issues. We live in Florida and wanted a larger boat for Intercoastal use, and we'd heard a lot about Cobalt's quality. Great experience!"
Drawing on Both Sides of the Brain
So the choice of a Cobalt boat is both a logical one and an emotional one. That's why you often hear boats described in terms of feelings – delight, joy and pleasure – as well as rational terms like 'worth the price' and 'a good investment'.
Owner Feedback, 3
Reginald M.
"When deciding to purchase my new boat I reviewed three boats in the 27' class at the boat show: Regal, Chaparral & Cobalt. After test driving all three, the operation and smoothness of Cobalt's shifters, the engine & the ride made the decision easy. The difference in price directly correlates to the difference in quality."
If you'd like to comment on your owner experience, we're interested! Contact us and let us know if you want to share your thoughts with your fellow Cobalt owners!