Knowing the Value of Quality
May 23, 2023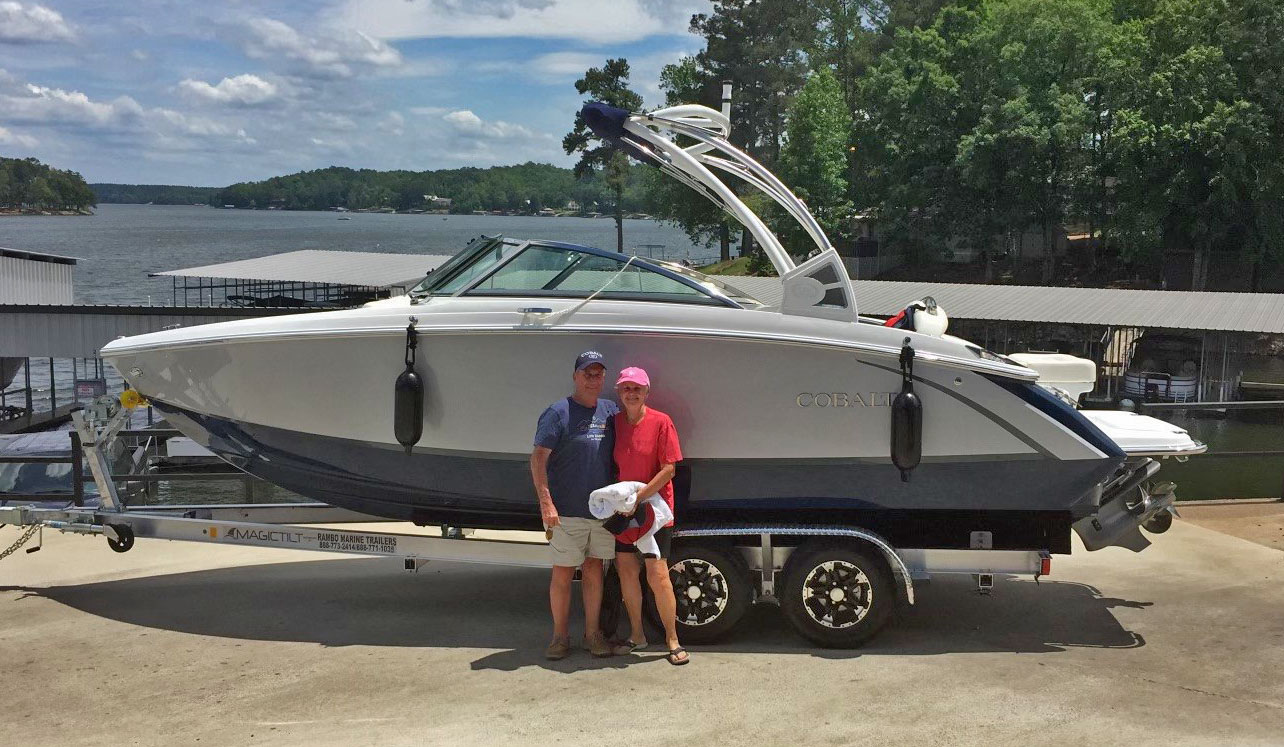 From Molten Steel to Cool Water
While many boaters choose a Cobalt based on a lifetime of boating experience, Rick Capps instead applied his lifetime of technical sales experience in the refractory industry to step up to his first Cobalt. Designed to provide a thermal barrier for industries using hot materials, refractory coatings serve as important linings for furnaces, kilns and other containers, to hold and transport hot metal.
"I worked 52 years in that industry and, as you can imagine, delivering durable, hard-working products is extremely important when you're handling molten steel," Rick noted. "That's why I'm so particular about everything I do, and it's one of the main reasons I'm so impressed with the people of Cobalt who build such unbelievable quality into their boats."
Stepping Up to Cobalt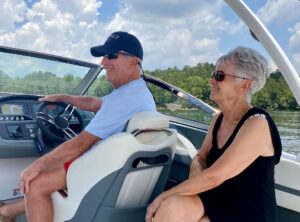 Rick began his love affair with boating in 1994 after meeting his wife, Sue, who was already a boating enthusiast.
"Our first boat was a Glastron, which we used on Lewis Smith Lake north of Birmingham, Alabama. Even though it was a 'starter' boat, I really enjoyed it – so much so that our dealer, Nelems Marine, suggested in 1997 that we might want to upgrade. They had a wonderful Cobalt 220, which I could see was way beyond any comparison to our current boat," Rick said. "I only had two concerns: That boat already had an offer on it, and Sue was traveling overseas."
The first obstacle went away the next day when the other offer fell through, but Sue was still out of town and unavailable for consultation.
Friendly Persuasion
The quality of the Cobalt made such a compelling case that Rick went ahead and bought it without telling Sue.
"I knew it was a risky thing to do, but I truly believed she'd love the Cobalt, too. To help ease the discussion when she got home, the first thing I did was take her out for a nice dinner to break the news," Rick recalled. "Unfortunately, the first thing she said was 'I feel betrayed,' and I was absolutely crushed."
Fortunately, being an excellent salesman, Rick didn't take Sue's response as a final 'No.'
"I asked her to at least take a look at it, after which she said, 'Now, I understand.' From that point on, we were Cobalt owners," he noted.
One Good Thing Leads to Another
Rick and Sue loved boating and entertaining friends in their Cobalt so much that the first Model 220 began a series of five more Cobalts, for a total of six owned.
"In 2003 and 2006, we got new Model 220s, and then in 2010 we stepped up to a Model 242, which was wonderful. It was almost 24 ft. in length, and I had the chance to visit the factory in Neodesha, KS, and meet the St. Clair family to see our boat being built," he recalled.
"That's when I could see the details that go into making Cobalt boats so unbelievable. Not only were the materials, build quality and service levels so high, but I got to meet some of the people who work on the boats, and could see they genuinely cared about and enjoyed what they were doing."
A New Boat for a New Lake
They changed Cobalts again when Rick and Sue sold their house on Smith Lake and took a three-year detour to a condo in Florida.
"We thought we could still go out boating, only on the Intercoastal. It seemed like a good idea at the time, but that was nothing like the lake," Rick said. "So in 2019 we moved to Lake Martin, Alabama, where we got a fifth-wheel camper to be closer to the lake, and bought a new Model CS22, mostly because it was the only new Cobalt we could find. It wasn't the right size, though, so we quickly traded that for a 2021 Model R3, which is perfect for us. We continue to host friends on it, and they continue to be speechless when we go out for a ride, so we're looking forward to putting more hours on our R3 and continuing to enjoy our Cobalt life this summer."