Customizing Your Cobalt
November 14, 2022
Your Boat, Your Way
With an almost unlimited range of customization choices, it's easy to make your Cobalt boat feel like it's the perfect one for you. You can specify either Volvo or Mercruiser engines, of course, but you can also choose from a range of horsepower ratings to ensure you get the performance you need, whether you're carrying a load of skiers, surfers and equipment or enjoying a leisurely cruise with the family, and our online order function lets you browse through a limitless number of choices.
Owner Feedback, 1
William H.
"This is my third Cobalt. I will likely never own another brand as I love everything about the look, quality and features of Cobalt, but I would say the process of ordering and designing a new boat online could be improved from my late 2019 experience. It might be better now, but I had to make color, stitching, accessory decisions without being able to see them all together online, an opportunity that I hope Cobalt fixes before I build my next Cobalt."
Thousands of Possibilities
With so many appearance options, it's almost hard to choose which ones you want for your personal Cobalt. For example, on our popular R6 model alone, you can specify any of 11 different colors to mix or match for your hull side, hull bottom, swim platform and boot stripe, to go with a myriad of interior, flooring, carpet and trim choices. Add three different audio configurations and more than 50 dash, interior, exterior, structure/safety/performance and canvas options, and you can design a Cobalt that's literally unlike any other.
Owner Feedback, 2
Peter D.
Comment on innovation and use of space: "Our previous Cobalt had pockets designed for buoy storage and easy access. Our new boat has pockets designed to store the mooring ropes but the buoys have to be stored under the cushions. Why not have both? Example 2 is the storage for the removable ice chest…great feature but the fit is (too) tight. Also, figure out a design to incorporate a standard place for trash that accumulates on a daily excursion. And more flexibility in the anchor storage would be appreciated."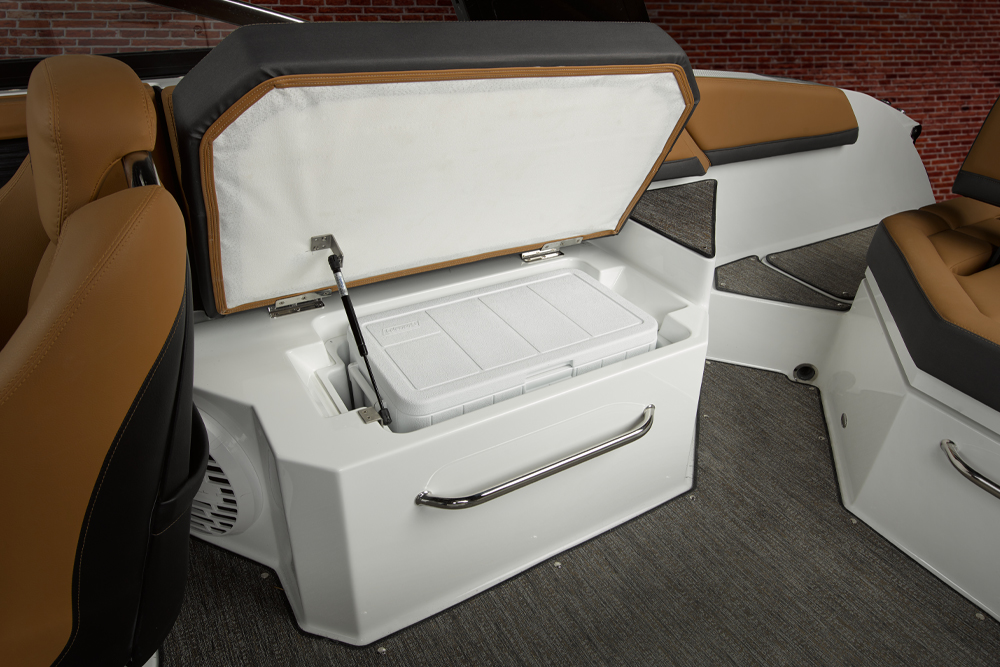 Timelessly Innovative
That said, we know that no one configuration or options list is right for everyone. That's why part of our longstanding tradition is to welcome comments from our owners, to learn what matters most to you and adopt every feasible suggestion to ensure that your next Cobalt is even better than your previous one.
Owner Feedback, 3
Harry S.
"Very happy with our boat. It's beautiful, comfortable and has all the bells and whistles we were looking for."
If you have a suggestion, product improvement idea or even a pet peeve to share, we're interested! Contact us and we'll see if we can turn your thoughts into an even better boating experience!