Your Cobalt lets you see and do things other people can barely imagine.
April 30, 2020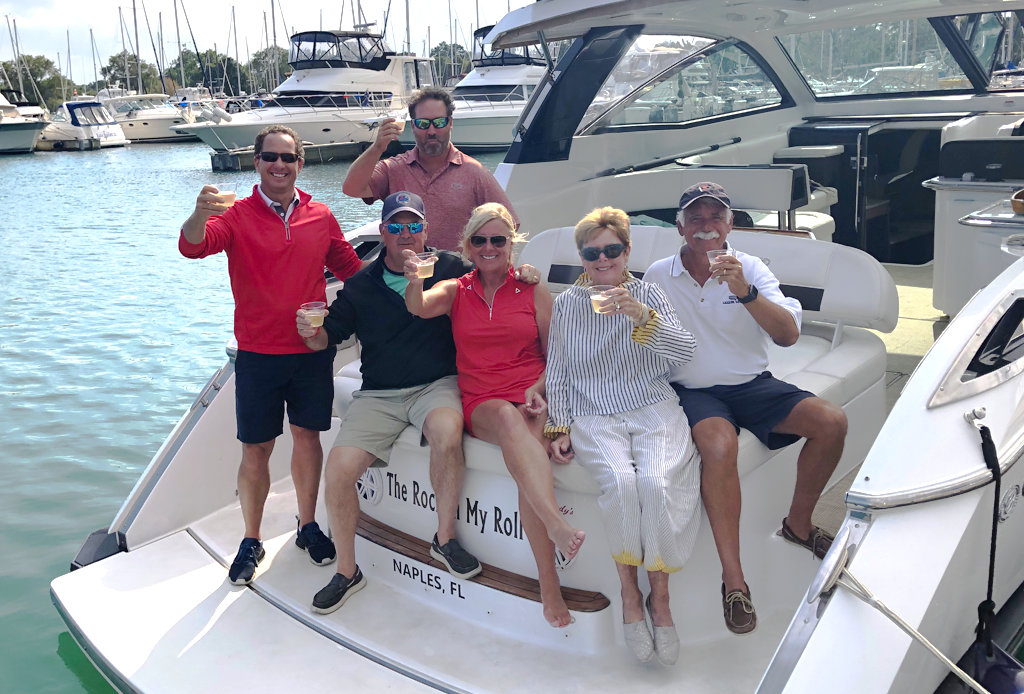 Where most Cobalt owners use their boats for rest and relaxation, Doug Perks also sees his A40 as a great vehicle for adventure. And his adventures, while many, have only just begun.
The former CEO of Eclipse, Inc., a third generation family business that manufactured industrial heating components such as gas burners, Doug grew up sailing on Lake Geneva, WI, where his family had a home. An avid boater, he started out with other powerboat brands but moved to Cobalt in the 1990s, owning six of them since then. Originally from Rockford, IL, he still keeps a Cobalt Model 302 on Lake Geneva, the site of his Cobalt dealer, Gordy's, but he and his wife Mary spend their winters on Marco Island in Florida with his Model A40.
"I switched to Cobalt for many reasons, from the way they took care of their customers, to the resale value, the design, the quality, the flexibility and the sheer usability of their boats. Gordys' reputation is also second to none, and they've been great at recommending ways to do more with my A40, including making the Great Loop of America and taking ocean trips from Florida to such places as Cuba and the Abacos islands in the northern Bahamas," he said.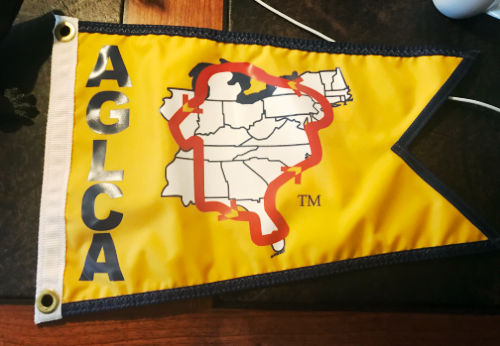 Doug retired in 2014, overseeing the sale of the business to Honeywell and then beginning his boating adventures in earnest. "I learned about the Great Loop from a good friend, Loren Feldner, who always encouraged me to enjoy all the life's moments we have. He passed away before we finished the trip, but Tom Whowell, Gordys' owner, and Justin Giroux, their lead salesman, actually joined Mary, my sister and her husband, and me in Chicago to celebrate when we completed the journey," he recounted. "It's a 6,000-mile circumnavigation of the Eastern U.S. and Canada that runs from Lake Michigan down the Illinois River and through Tennessee and Alabama over to Florida and up the eastern seaboard to New York City. Then you go up the Hudson River to a series of lakes and canals, from Lake Erie and the Erie Canal over to Lake Champlain and through the St. Lawrence Seaway to Lake Ontario, through various waterways and across Lake Superior to reach Lake Michigan and ending back in Chicago."
Completion of the Great Loop is certified by the America's Great Loop Cruiser's Association (a special-interest group for boaters known as the AGLCA, at GreatLoop.org), which provides information and support for this undertaking. It's open to all, and Doug is proud to be the first Cobalt owner – to his knowledge – to have completed the circuit.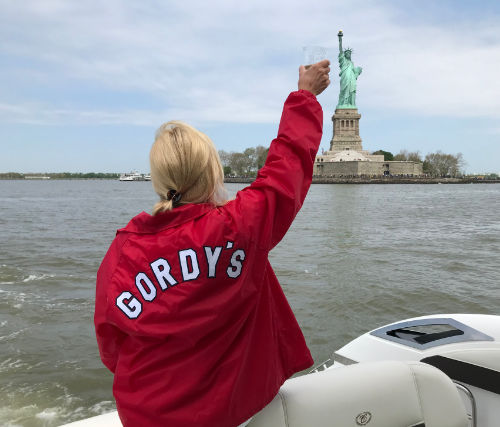 "Mary was with me for most of the trip, including posing for a photo in New York harbor with the Statue of Liberty and helping with the process as we went through the locks on the passage along Canada's Trent-Severn Waterway, which is an amazing engineering system that took us through 250 miles of connecting canals," Doug explained.
The Perks also use the A40 for day cruising, such as trips down to Sanibel Island for lunch and through Florida's Intercoastal Waterway to Lake Okeechobee, but Doug's sense of adventure has taken them into blue water, too. "We enjoy the swim platform and the great walkthrough feature for entertaining with friends, of course, but I love taking the A40 out into the ocean. It's reliable, low-maintenance and extremely fuel-efficient, with a 300-mile range to get where we want to go," he noted. "For example, we decided to take a trip with some friends to Varadero, Cuba, about 100 miles south of Havana. When we got there, the tides caused a problem for one of the other boats, and the other one ended up in quarantine, but we went ahead and stayed, and then sailed by ourselves back to Key West, running at 30 knots all the way to beat an oncoming storm."
So while Doug's approach may not be for everyone, it sure makes for some great stories!