Cobalt is a great family boat.
June 5, 2020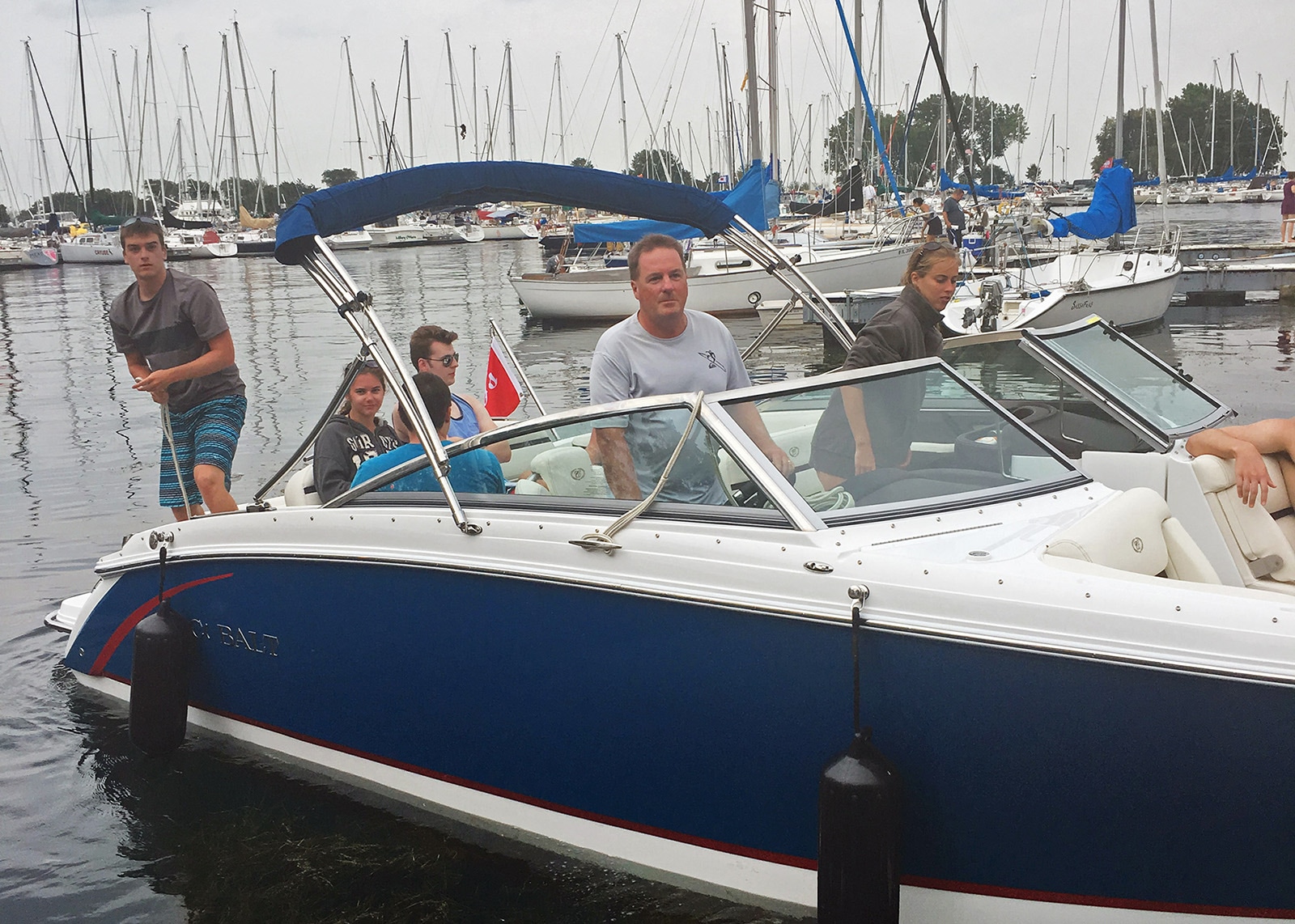 Many Cobalt owners get started with other powerboat brands and 'ladder up' to Cobalt. Not John Haynes, who jumped right in with his first boat, a Cobalt 230.
"When I was a kid, my family had a small boat powered by a 5 or 10-hp. Evinrude outboard motor, but I don't consider that to be a day boat," he explained. His wife, Ala, was less generous, calling it "a rowboat with a motor," but either way, neither of them had much recent boating experience when they decided to go to the Chicago Boat Show in 2010.
The Haynes family had been driving their 12-year-old son Colin around the Midwest that summer as his travel baseball team played in other towns, with a goal of visiting the Baseball Hall of Fame in Cooperstown, NY. "Let's just say the team wasn't doing so well, so one weekend we decided to go boat shopping," said Ala.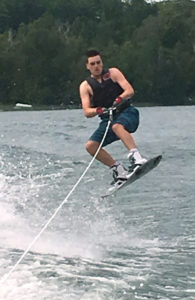 "I had done some research and I knew that Cobalt was the number one brand, so we went to Gordy's Marine in Fox Lake, IL, for a test drive," John recounted. Once they got back, both Ala and Colin asked right away if he was going to get one. "I think I was the only husband not to have to convince his wife to buy a boat," John said, laughing.
The Cobalt soon became part of their summers, with Colin and his friends joining John and Ala on day trips to Lake Geneva, WI, where Gordy's kept their boat ready for action. "Our summer memories are all about kids, kids on tubes, kids on wakeboards and the like," John said. "For the next six years, up until the time Colin left for college, we all spent a lot of time on that boat. I remember so many great days with him and his friends, and we never had a shortage of kids who wanted to join us on the Cobalt, whether for tubing on Lake Geneva or going out on Lake Michigan for a unique view of the spectacular Chicago Air and Water Show," he said.
Boating got even better in 2017, when John and Ala bought a new Cobalt R5. "We were ready for more room and a smoother ride," John said. "We wanted to explore a little, and Lake Geneva was getting a bit rougher with all the boat traffic, so the R5 was a great choice. We felt more comfortable out on the bigger lakes, too, like Lake Michigan, which can be a little bumpy."
"Being Cubs fans, we ordered it in Cubby blue, of course," said Ala. "We haven't settled on a name yet, though, so that's something we should do this summer." John calls the R5 perfect for family boating. "It's big enough for comfortable travel and small enough to easily tow to other locations, and we have plenty of room for our extended family, " he said.
With greater range, they discovered Lake Charlevoix, off Lake Michigan. "It's just south of Petoskey in northern Michigan, and the water there is smooth as glass," Ala noted. They also towed their R5 down to the Lake of the Ozarks one summer and, in 2018, joined a number of other Gordy's Cobalt owners on a Lake Michigan outing, first to Kenosia, WI, and then across the lake to Holland and Grand Haven, MI. "Gordy's does such a great job with their social gatherings, their in-and-out service and great people. We probably wouldn't take a trip across Lake Michigan alone, but it's no problem when you're with a group," John added.
This summer, John and Ala are keeping their R5 closer to home, looking at the interesting new houses being built on Lake Geneva, cruising around Chicago's Navy Pier and even traveling up the Chicago River. "In fact, if it hadn't rained today, I'd be talking to you from the boat," John said.