Something special to let my wife know I'd finally bought a boat.
February 13, 2020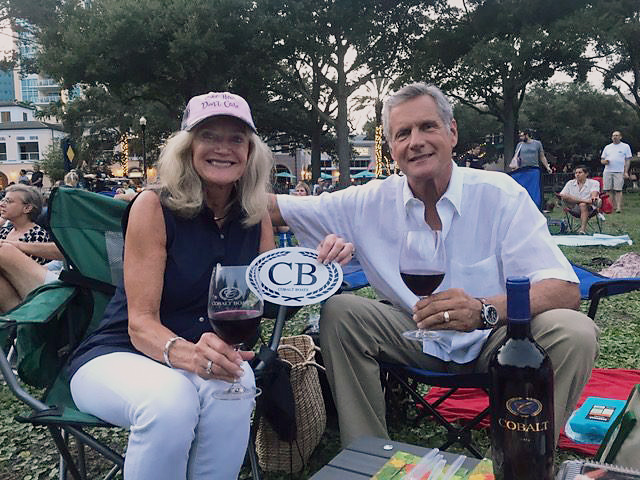 Rob Moller began seriously considering boat ownership when he moved into a lake house back in 2001. Living in Florida, Rob and his wife, Pat, thought that being on the water would be an ideal way to enjoy time with friends and family, so he added a boat dock with davits to his property and then promptly got back to his busy life, working as a financial planner and enjoying his other hobbies, which included flying airplanes, riding motorcycles and collecting sports cars.
Pat, however, never gave up on the idea of having a boat in the family. The climate was perfect and their network of friends included a number of boat owners, so she began to remind Rob of the plan. The years passed without a boat, though, and Rob earned a reputation as a master procrastinator. At one point, he recalls, he even rented a pontoon boat to host a party, just to see how that would go.
"Frankly, it was embarrassing, driving a slow pontoon boat around the lake and seeing all the other fast boats going past us. But I did enjoy being out on the water, and it led me to start thinking more seriously about getting a boat of our own," he recalled.
Flash forward a few more years to the 2017 Tampa Boat Show, where Rob began looking at different boat types, brands and models, raising Pat's hopes once again. Another boating season passed without a decision, though, until he and Pat went to a football game at her alma mater, Clemson University, with a group of friends. At that point, he said, the pressure started coming from all sides.
After the game, he revealed that he'd finally found the boat that met his needs, and he was ready to place his order for a Cobalt Model 25SC. Between the demands of his job and the many available options, features and color choices, the order took some time to complete. When Rob told Pat that they had to make one more change – from a tower to a bimini top, to accommodate a nearby low bridge – he also had to tell her they probably couldn't get a boat in 2019 after all.
In truth, Rob had actually completed the order and he wanted to surprise Pat with a special 'reveal' event, to reward her years of patience.
Since they had a tradition of attending a local 'movies in the park' event on Thursday nights with friends, he planned to make the boat announcement there. On a Monday, he contacted Cheryl Betts of Cobalt's merchandise department and ordered Cobalt wine glasses and a pink Cobalt boating hat, noting that he needed the items by Thursday.
Cheryl made it happen with an expedited shipment that arrived on Wednesday, and Rob thought he was all set until a second box from Cobalt arrived on Thursday. "That kind of threw me, but I thought they'd accidentally sent a second shipment, so I didn't open the other box," he explained. 'Then I got a call from Eric, my sales guy, telling me to open the second box."
Inside was a bottle of Cobalt wine from the company's private collection. That evening, when Rob dropped Pat off at the park, he parked their car and spent a few minutes switching the Cobalt wine, glasses and hat into their already-packed picnic basket.
"When I got to our seats, I poured wine into the Cobalt glass, but with the logo facing away from Pat, and just waited to see how long it would take for her to notice. After about 30 seconds, she turned the glass around, saw the logo and just screamed with excitement," he said.
Pat immediately ordered more Cobalt hats for her girlfriends. Now, she and Rob are looking forward to hosting all their friends on their new Cobalt, knowing that Rob has finally shed his reputation as 'Mr. Procrastinator.'