My kids always thought our boat was the third child I never had…
December 11, 2019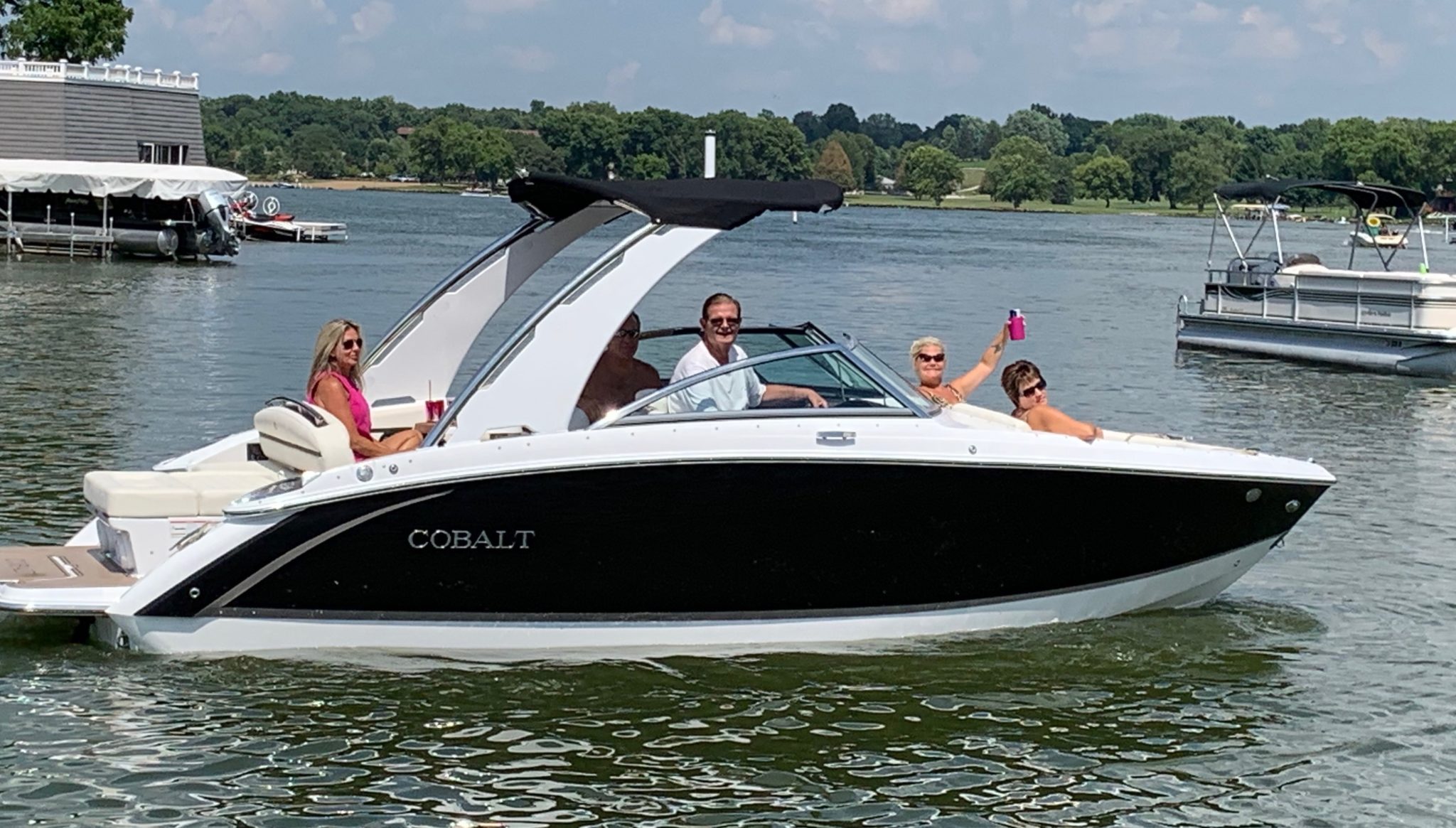 Cobalt owner Todd Hyde has been a boater almost all his life. "My parents had a Chris-Craft when I was born, and they used to say I could swim before I could walk," Todd recalled. "By the mid-1980s, I'd started a business and was boating on Lake Panorama, IA, the state's only constant-level body of water," he noted.
That was the beginning of Todd's quest for the ideal boat, limited by the fact that the lake has a 24-ft. limit – swim platform included – on all boats. He began with a Century Bronco II, which his children grew up with, but then switched to the first of his many Four Winns boats. In total, he ended up buying 13 new boats over the following years, upgrading twice in 2013 and 2014, until he had a model he felt comfortable in. "I settled on a newer design of the Model SL242, and then modified it with arch lighting, speakers and a few other items," he said. After attending several boat shows throughout the Midwest, he was ready to buy another SL242 in 2018, but the design had been changed and he couldn't find another boat in the Four Winns lineup that would meet the lake's size limit.
"I'm a real believer in relationships, but I had to tell my long-time dealer that I couldn't buy a new boat from him. He's a great guy, though, and he sent me to my new dealer, Lake Viking Marine, with his blessing," he recounted.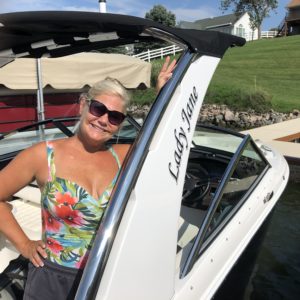 There, he began a new relationship, working out a deal for a new Cobalt R3. "Everybody was just fantastic, from the top to the bottom," he said. "They were very knowledgeable about the Cobalt products, and they did a great job of answering my questions, being patient as I transitioned from my old dealer and then helping me work out a price on the new boat that was satisfactory with my budget."
"My salesman, Traeton, kept me in the loop with production and delivery timeframes, and even sent me a picture of my boat being unloaded at the dealership, followed by another one of the boat in the water at the marina, waiting for my test drive," Todd added. "When we arrived and I walked up to the boat, all prepped and ready for us to drive, I was just overwhelmed with its sheer beauty. My wife, Jane, said it was the first time in our 20 years of marriage that she'd seen me speechless, with the first words finally coming out of my mouth being 'Holy s***, this is incredible.'"
As happy as he was with the boat, Todd was also impressed with the passion shown by the people at his Cobalt dealership. "They were genuinely excited to see how happy I was and that, combined with their level of service, reflected their outstanding reputation," he said.
"And the Cobalt R3 itself! Every time I drive it, I get more thrilled," he added. "Cobalt's designers are clearly boaters, and it shows with impressive attention to detail everywhere, from the smooth, precise steering, to the ride, to the handling…Even the armrest is in exactly the right location, at exactly the right slope and shape. Everything is simply first-class, right down to the Cobalt logo engraved into the snaps on the cover."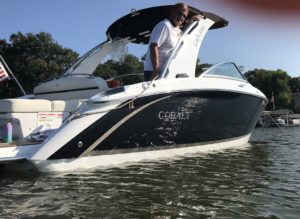 "I know I sound like a commercial, but the best way I can describe my feeling is that my old boat was like a Chevy – which, don't get me wrong, is a perfectly fine car – while my Cobalt is clearly a Lexus," he observed.
"Cobalt even sent me a small plaque that reads 'This boat was specifically designed for Todd & Jane Hyde'", he said. "I put it on the arch by the dinette table, and it really impresses our friends when they come aboard, but it's also a nice reminder to me of Cobalt's exceptional attention to detail and satisfaction every time I'm on my boat."