Dustin Mustain: A Life On the Water
July 1, 2022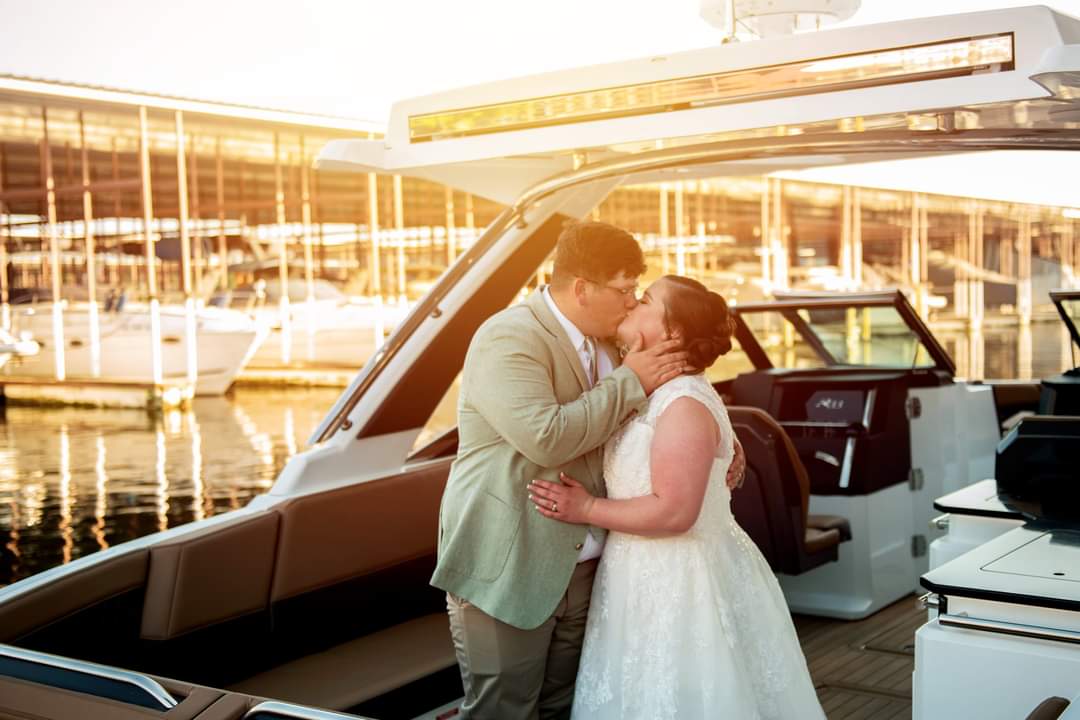 Growing Up Boating
When he was young, Dustin Mustain had already picked out his dream job: he wanted to live and work on the water.
"I always knew that, no matter what I did in life, I wanted to be near the water, whether it was a lake, a river, an ocean, whatever," he recalled. "There was just something about being near the water that called to me. I was born in Arkansas, but my family was from Grove, Oklahoma, and that's where we moved when I was young. Up till my middle years in high school, we lived at a house on Grand Lake, near Grove, and we spent a lot of time boating, fishing and swimming by the lake."
Delivering the Boating Experience
As he grew older, Dustin tried his hand at a few different jobs, but he soon got a chance to follow his dream when he went to work for Cobalt dealer Arrowhead Boat Sales, at their Arrowhead Marina and Yacht Club location in Grove.
"I'm a delivery captain, meaning I work as a sales assistant, delivering new boats wherever our customers are, giving them demos and helping make sure they're completely happy," he explained. "I know some dealers just drop off the boat and hand the customer the keys, but we do things differently. I check out the boat, take pictures, make sure the batteries are charged, go out to the slip with them and walk them through all the operating systems and controls, and then show them how to dock it and load it back on the trailer. No matter what their boating experience, we want to be sure they know how to really use and enjoy their new boat."
A Boating Family…
Dustin has been working at Arrowhead for the past two years and has found a setting where he can live his dream.
"Soon after I started with the company, I had a chance to meet the president, Joe Harwood, and his approach is that, since Arrowhead is a family business, he wants it to feel like one," Dustin said. "He visits all the locations regularly, talking to everyone from the managers and supervisors to part-time workers, and he really cares about everyone. I worked at a couple of other companies and never saw that, so this really is a dream job."
…And A Cobalt Limousine
Recently, Dustin's dream job got even better when he had the chance to expand his own family.
"About 2 years ago I met Elizabeth, someone who had a similar boating background, and we were recently married," he said. "We discussed what we'd like to do at our wedding – to be held at the Marina, of course – and we hit on the idea of incorporating a Cobalt boat into it. Arrowhead had a Cobalt R33 as a demo unit, and my manager encouraged me to call the company and ask if we might be able to use it. They were absolutely thrilled that we wanted to drive off after the ceremony in the R33 instead of a limo. The boat had a super smooth ride, and we had a great time with all the boatowners smiling and blasting their horns to send us off. I'm just so thankful to everyone who helped us experience that."
 The Plan
When asked about his long-term plans, Dustin had no hesitation.
"Elizabeth and I have our own home on Grand Lake, not far from my parents' house, so we're already enjoying living on the water," said. "My ultimate goal, though, is to be a salesman for Arrowhead, because I just love finding ways to make our customers smile every day when they come in to the Marina. It's fun working with boatowners and visitors, and I'm grateful to have the chance to work with companies like Cobalt and Arrowhead that treat everyone so well."