Greg & Jim McKellar: Cobalt x 2
December 14, 2021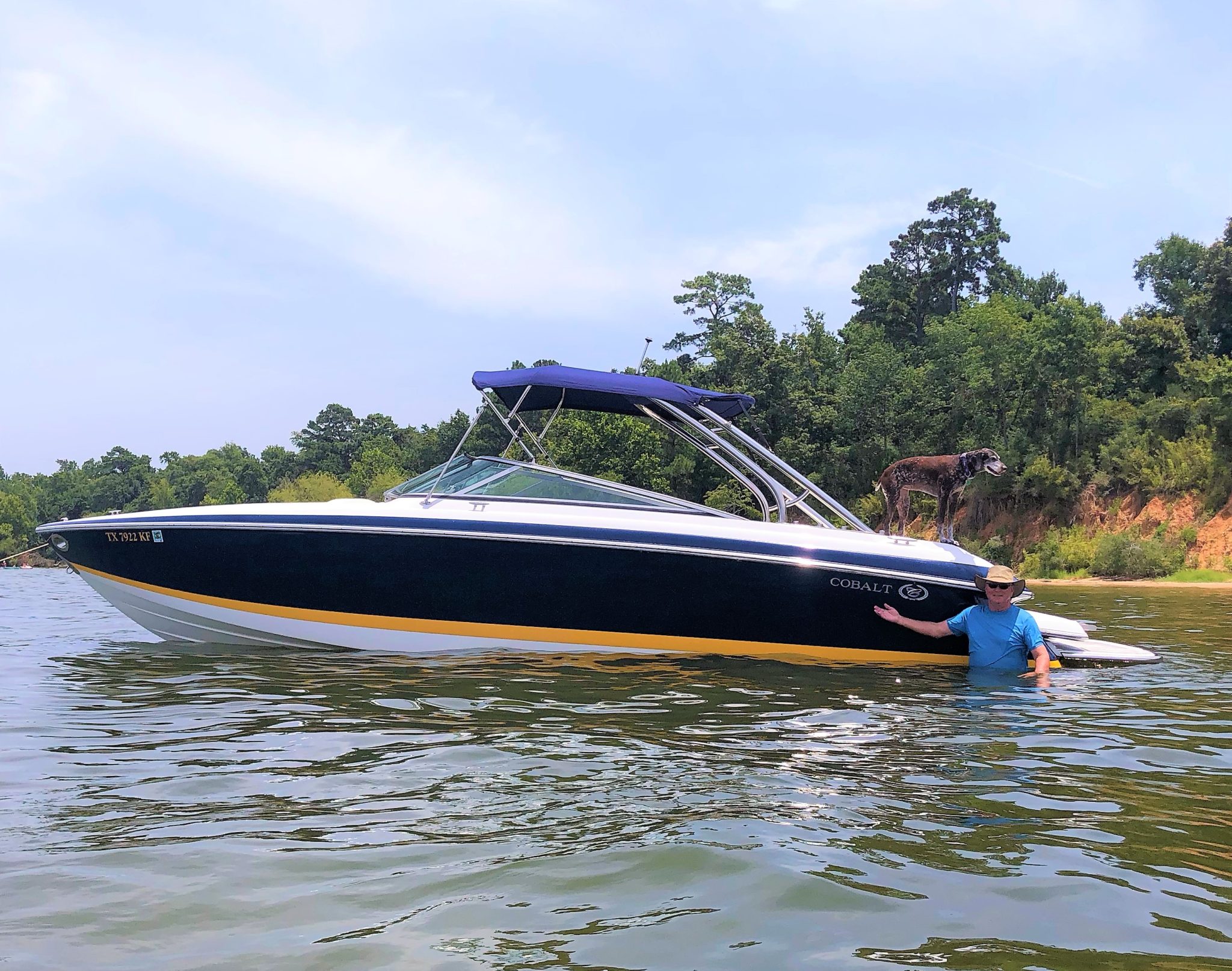 Moving Up In Style
Jim McKellar had been an avid boater since he was a teenager, and a boat owner for a number of years before deciding to spend a little more on a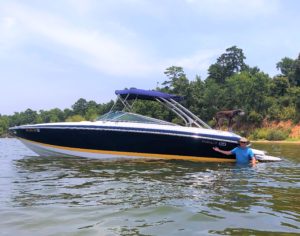 new one.
"I'd owned different brands of boats, including some very nice ones, with the largest being a 23-footer. But I'd always wanted a Cobalt, because it was clear they were the premium standard, high quality and a great ride – plus, I like speed. So in 2005, I finally bought a Model 262," he said.
"That was back when I was in my late teens, early 20s," recalled Greg, Jim's son. "We went down to the local boat show and spent all our time at the Cobalt display, it seemed. Dad got the 2006 model, and I immediately loved it, especially since it was a bigger boat with a great ride."
The Perfect Getaway
Long before buying his Cobalt, Jim had found a summer home on Lake Livingston, TX, where he could spend time with his family and friends, as well as the children's friends.
"I love the Central Texas lake area, it's relaxing, it's easy to reach and you can get away from work and everyday stress and just enjoy the water," he recalled. "With our son and daughter and their friends, along with our own friends, my wife and I had plenty of opportunities to use the new Cobalt."
As Greg said, "I remember that 26-ft. Model 262 because it was so roomy and well-built. Our lake can be choppy sometimes, but the Cobalt handled the waves and cut through the chop with ease."
Another Lake House, Another Lake Boat
The Cobalt experience was something that continued to resonate with Greg after he had the chance to get out on his own and start a family.
"I own my own business now, which keeps me busy, but can also be stressful. So when I got the chance, I bought a getaway lake house for my family, too," Greg said. "Of course, it seemed like a great idea to be near my Dad on Lake Livingston and, of course, I got my own Cobalt, a Model R7 sterndrive in 2018."
"It was great that Greg wanted a house near ours," said Jim. "When our daughter comes over, we have a total of five grandchildren here, and either boat lets us get the whole family out on the lake."
No Better Runabout
While Greg's first experience with Cobalt was based on his Dad's boat, his own Cobalt purchase was also informed by other factors.
"I have a general contracting service where we put in roads for housing developments, doing paving and concrete, and we work with all kinds of suppliers. One of them does fiberglass and he actually showed me how much better Cobalt's fiberglass quality is," he said. "They're well-built and strong, and there's no structural service needed. Along with the ride, performance, features and comfort, I think there's just no better runabout."
Room and Fun for Everyone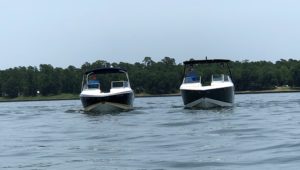 While Jim and Greg will often each take their own Cobalts out on the lake together, both father and son enjoy sharing some lake time, too.
"My wife and I have three children now, two girls and a boy, and they love going out on the water, swimming, skiing and tubing with their grandparents, cousins and friends," Greg said. "They're also getting into wake surfing now, though, so it may be time for a new Cobalt Surfmodelto accommodate everybody."
"As much as I enjoy taking my 262 out, I like jumping on Greg's boat, too," said Jim. "There's plenty of room, and I don't mind the fact that it doesn't cost me anything," he added with a laugh.