Redefining the Boating Lifestyle
December 9, 2021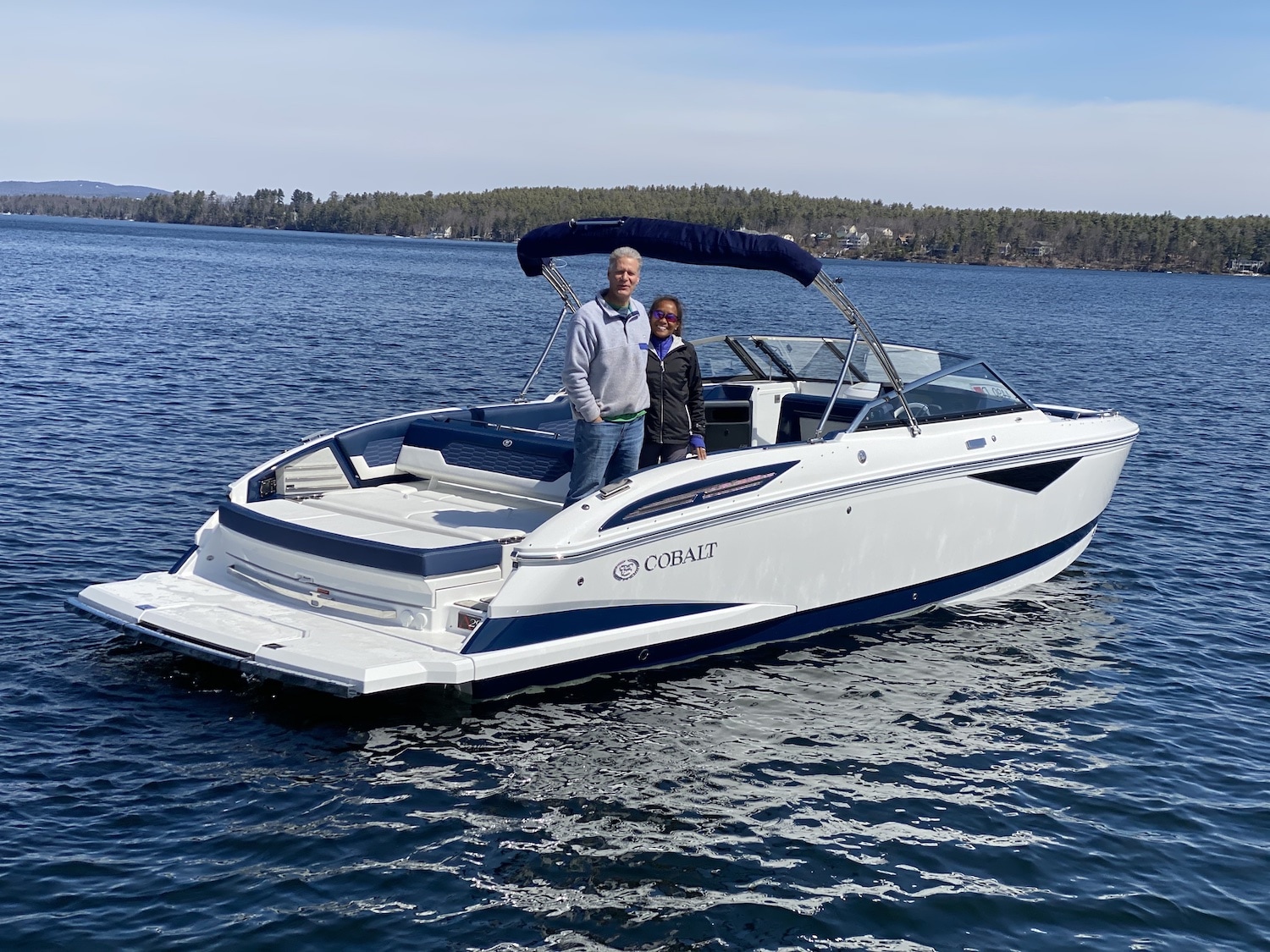 From Sailing to Powerboating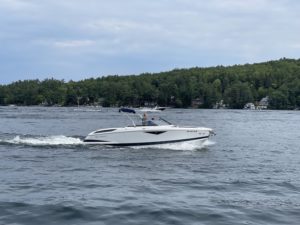 Some people like boating. Others enjoy it so much they can't wait to get back on the water. Then there's Cobalt owner Paul Calisi, who loves it so much that he quit his previous job to become the Director of Sales, Service and Operations for East Coast Flightcraft, Cobalt's dealer in Middleton, MA.
"I grew up boating, like my dad, who also grew up boating. The difference between us is that he was primarily a sailor, which is how I got my start. But even as a kid, I just knew I wanted to drive powerboats," Paul recalled. "That was confirmed when I was 10 years old. We lived in San Diego at the time, and I can remember my mom renting a powerboat – which was a Cobalt – and letting me drive it around. From that point, I became a 'go-fast' boat guy."
The Desire for Power
Paul's powerboat dream was realized at age 14 when his family moved to Massachusetts and they bought a Cobalt Model 210 to use on nearby Lake Winnipesaukee, New Hampshire.
"I finally had the chance to drive a powerboat on a regular basis and, once again, I was lucky enough that it was a Cobalt. With the brand's great reputation, high build quality and outstanding dealer support from East Coast, there were a lot of Cobalts around, and the 210 was the ideal choice for our family," he said. "Since then, it's been like an addiction for me – although a really positive one – to get out on the water and go fast."
A New Cobalt and A New Job
Fast-forward to the 2018 Miami Boat Show, where Paul and his dad found a prototype of the first Cobalt Model A29 on display.
"When we saw it in the water, we placed an order right away. We traded in our Model 210 but, since the first A29 wasn't going to be ready for a while, Cobalt was really great and let us use an R5 and then an R7 in the meantime," he said. "I was in those boats almost every weekend and I got to know Dan Lemieux, the president of East Coast. One day we were talking and I told him a little about my boring job, and he asked if I'd like to join them instead. I have a technical background, so I jumped at the chance. When the first A29 was completed, I was the one who got to prep it and deliver it to my own family, which was very cool."
Days of An A29 Summer
When the Calisis' A29 was delivered in 2020, the pandemic had started, which gave Paul and his family even more time to go boating. They typically go out on Lake Winnipesaukee with 8-10 people, and the A29 provides all the room and power they need.
"On Saturdays, especially, we use the boat all day. We hop on the boat in the morning, go to an interesting sandbar and anchor for the day. In the evening, we take the boat out again to get dinner, and then drive the boat over to one of the lakeside waterfront bars to hang out," he said. "We make the most of the boating season because I can keep it on a lift, covered, and then put it indoors when the weather gets bad. We'll use it well into October and put it back in the water in March, so we get a lot of time on the lake."
The Cobalt Connection
Paul loves his job at East Coast, where he's happy to report that things are never boring and no two days are alike. Just as important, he gets to spend time with people with whom he has a lot in common – Cobalt owners.
"In my experience, Cobalt owners seem to share some similar traits. Owning a Cobalt means that they want the best, and they enjoy the prestige that comes from owning the best. It's kind of like being in an exclusive club, and there's a great sense of camaraderie among owners – at the dealership, at the dock, and even when you see another Cobalt out on the lake with you," he noted.